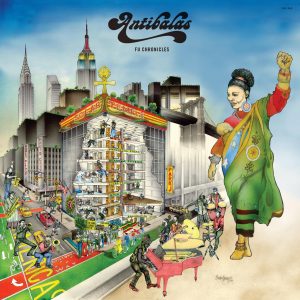 ANTIBALAS – Fu Chronicles LP/CD (Daptone)
The seventh record for Afrobeat ensemble ANTIBALAS shows that the 12-piece hasn't missed a step one bit in their twenty-plus year career. More extended Afro-Latin polyrhythmic jams in the FELA style, with a keen eye towards social commentary. RECOMMENDED.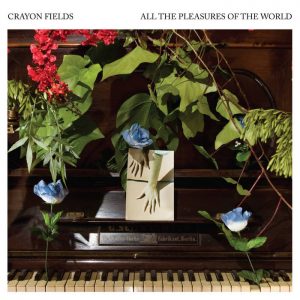 CRAYON FIELDS – All the Pleasures of the World LP (Chapter)
This is a reissue of a 2009 album by the Melbourne band CRAYON FIELDS. This one came out & basically sold out immediately & was bizarrely out of print since then. Top-notch indie pop with a 60's influence that will appeal to fans of everything from ZOMBIES, STEREOLAB, BELLE & SEBASTIAN, CAMERA OBSCURA, CORNELIUS etc…
ENVY – Fallen Crimson 2LP/CD (Temporary Residence)
This is the first album from the legendary Japanese post-hardcore band ENVY. Lush & atmospheric arrangements, tons of chorus-y guitars & epic riffs that will appeal to fans of everything from MOGWAI to MONO, ALCEST to EXPLOSIONS IN THE SKY.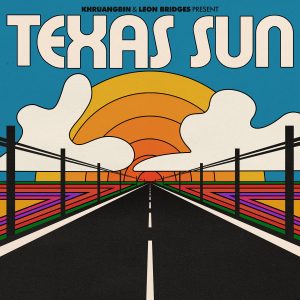 KHRUANGBIN & LEON BRIDGES – Texas Sun EP LP/CD (Dead Oceans) limited orange vinyl
KHRUANGBIN is a mostly instrumental group with some simple, almost "background vocals" only singing. We've often wondered what this amazing group would sound like with a lead singer so why not get one of the best contemporary soul singers around, Mr. Leon Bridges, to do it?? This really works well & we truly hope they continue this collab in the future. RECOMMENDED!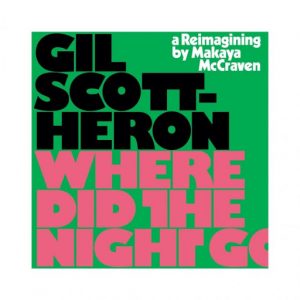 GIL SCOTT-HERON & MAKAYA MCCRAVEN – We're New Again LP/CD (XL) 
  With limited silk-screened poster while supplies last!
Makaya McCraven is a shooting star right now & there's no denying it. In honor of its 10th anniversary, McCraven has re imagined the incredible final album by Gil Scott-Heron "I'm new Here." If you don't remember, the album was remixed by Jamie XX back in 2010 but McCraven has reinterpreted the songs in new ways, added full band arrangements, changed the mood of some tunes & more. It's pretty remarkable that Gil Scott-Heron's last work has continued to breathe & reach new fans & McCraven is the perfect musician in 2020 to continue that legacy. RECOMMENDED.
Other important new releases
ISOBELL CAMPBELL – There is No Other LP/CD (Cooking Vinyl)
DE LA SOUL – The Grind Date LP (BMG)
GREEN DAY – Father of All LP/CD (Reprise)
GIL SCOTT-HERON – I'm New Here: 10th Anniversary Expanded Edition 2LP/2CD (XL)
HOMESICK- Big Exercise LP/CD (Sub Pop) color vinyl Loser Edition while supplies last
LIL TECCA – We Love You Tecca LP (Galactic)
NADA SURF – Never Not Together LP/CD (Barsuk)
JEFF PARKER – Suite for Max Brown LP (International Anthem) BACK IN STOCK!
BOBBY PATTERSON – It's Just a Matter of Time LP (Real Gone)
SEPULTURA – Quadra CD (Nuclear Blast)
SHOPPING – All or Nothing LP (Fatcat)
OMAR SOULEYMAN – Shlon LP/CD (Mad Decent)
COLINE STETSON – Color Out of Space (soundtrack) CD (Sony)
SUPER WHATEVR – Don't You Wanna Be Glad? (Hopeless)