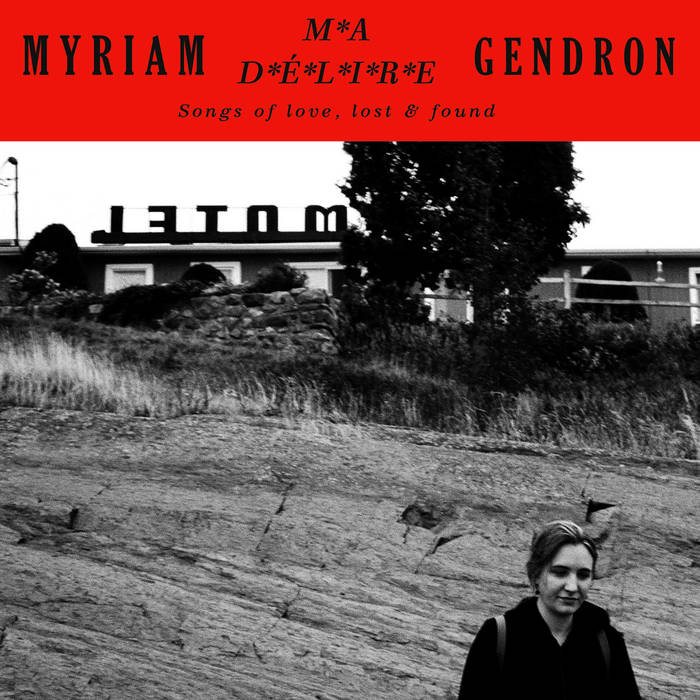 4/1/22 NEW RELEASES & IMPORTANT RESTOCKS
ALABASTER DEPLUME – Gold LP (International Anthem)
This is the second Int'l Anthem record for ALABASTER DePLUME, the Mancunian saxophonist and composer whose work is rooted in simple, evocative folk-based melody and rich arrangement. DePLUME builds on this, at times sounding like MOONDOG, at others taking cues from ALICE COLTRANE, even drawing from late 19th cent. composers like RAVEL and BARTOK with his approach to folk styles. There's a living, breathing aspect to this music found in the intercutting chatter and applause, focusing the album on music-making communal aspect. RECOMMENDED!
MYRIAM GENDRON – Ma Delire: Songs of Love Lost & Found LP (Feeding Tube) now on vinyl!
The second album by the Montreal based musician Myriam Gendron is an exploration & reinterpretation of Canadian, French & American traditional music. Gendron has a somewhat plain voice & that might sound like critique but it's an authentic quality & to us it's what makes some of these songs gut-wrenchingly beautiful. Songs sung in English & French with efficient fingerstyle acoustic guitar & occasional minimal electric songs that remind us of early CAT POWER or DIRTY THREE. The great "Colour Green" by Sibylle Baier comes to mind along with Leonard Cohen & Karen Dalton. It's all something that on paper sounds interesting enough but shouldn't actually be this great. A truly remarkable record. RECOMMENDED.
MAX ROACH – We Insist! Max Roach's Freedom Now Suite LP (Sowing)
This incredible 1960 album by Max Roach has been going through a bit of a renaissance lately & it's surprising it took this long. Ahead of its time in 1960, Roach with vocalist Abbey Lincoln, Booker Little, Coleman Hawkins on one tune & Olatunji on another with a few other players created this suite of tunes inspired by the Civil Rights Movement that was radically picking up steam at the time. Some truly avant-garde passages & politically driven lyrics that sound more like late 60s jazz than almost anything else happening at the time. A TRUE CLASSIC!
YASUAKI SHIMIZU – Kiren LP/CD (Palto Flats)
We're MASSIVE fans of Yasuaki Shimizu's "Kakashi" & the MARIAH "Utakata No Hibi" albums so this previously unreleased follow-up from 1984 is very exciting. Like those records, these are slick studio projects with great production & arrangements. Shimizu was influenced by music from around the world including jazz & these instrumental songs are a pastiche of the Japanese City Pop sound, art pop like TALKING HEADS & BRIAN ENO, & minimalist 20th Century classical music. Remarkable stuff. 
OTHER IMPORTANT NEW RELEASES & RESTOCKS
ALABAMA SHAKES – Boys & Girls LP (ATO) RSD Essential color vinyl version
CARPENTER BRUT – Leather Terror LP (No Quarter)
COM TRUISE – Galactic Melt: 10th Anniversary LP (Ghostly)
MARVIN GAYE – What's Goin On: 50th Anniversary 2LP (Motown) with bonus tracks
GRATEFUL DEAD – Dick's Picks Vol. 19 10/19/73 Oklahoma City Fairgrounds Arena 6LP (Real Gone)
HELLACOPTERS – Eyes of Oblivion LP (Nuclear Blast)
JACKSON 5 – Diana Ross Presents the Jackson 5 LP (Motown) limited color vinyl
JUNGLE BROTHERS – Straight Out of the Jungle LP (Warlock) color vinyl
MESHUGGAH – Immutable LP/CD (Atomic Fire)
Nashenas – Live is a Heavy Burden LP (Strut)
PUP – Unraveling of PUPTHEBAND LP/CD (Rise)
QUELLE CHRIS & CHRIS KEYS – Innocent Country 2 LP (Mello Music Group) color vinyl
RED HOT CHILI PEPPERS – Unlimited Love LP/CD/TAPE (Warner) Deluxe LP w/ poster, limited color or black vinyl w/ slipmat & poster while supplies last
SPITBOY – Body of Work LP (Don Giovanni)
EDWIN STARR – War & Peace LP (Motown) color vinyl reissue
SWANS – My Father Will Guide Me Up A Rope to the Sky LP (Young God) back in print
SWANS – Filth LP (Young God) back in print
V/A – Ritmo Fantasía: Balearic Spanish Synth-Pop, Boogie and House (1982-1992) LP (Soundway)
WIKI – Half God LP (Wikset)