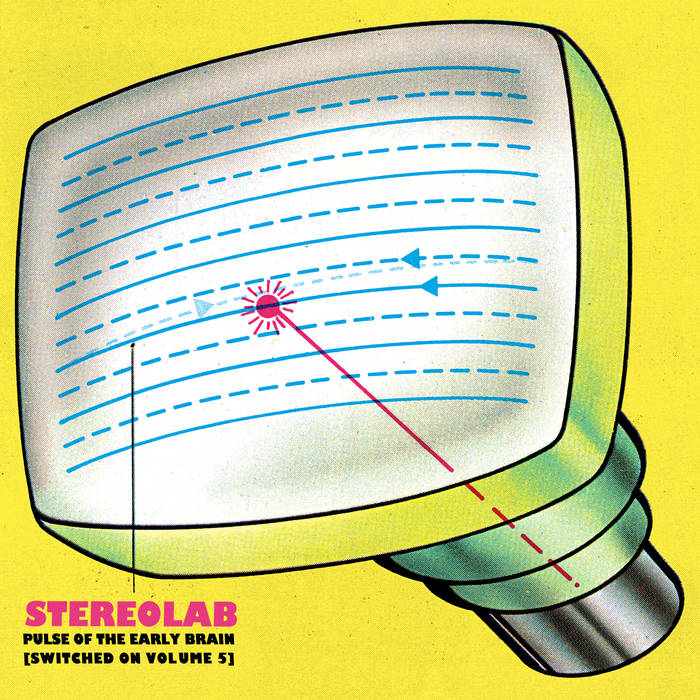 RECKLESS RECORDS 9/2/22 NEW RELEASES
CODEINE – Dessau LP (Numero Group) *Black or Ltd. "Barely Green" Vinyl
Way back in 1992, the slowcore legends CODEINE went into the studio to record their 2nd album. For a number of reasons the sessions were abandoned & the drummer Chris Brokaw quit the band. The group would eventually get a new drummer & re-record the songs that were released as their final album, the fantastic The White Birch. These versions made at Harold Dessau Recording have been remastered & released for this first time via Numero Group. They're pretty similar to the album versions but it's definitely cool to hear the takes with the original line-up. RECOMMENDED!
MJ LENDERMAN – Boat Songs LP (Dear Life)
WEDNESDAY guitarist MJ LENDERMAN also works as a solo singer-songwriter, crafting humorous and disarming country rock tunes that find a way to strike a balance somewhere halfway between shambolic and polished. A bit of indie fuzz of the DINOSAUR JR. and BUILT TO SPILL persuasion, as well as some country-fried funk in the LITTLE FEAT mold, all wrapped up in LENDERMAN's touching, JASON MOLINA-esque ear for melody & lyrics. For fans of the above mentioned bands, as well as good songwriting in general, this comes RECOMMENDED.
JOHN ONDOLO – Hypnotic Guitar of John Ondolo LP (Mississippi)
Rare 50s & 60s 78 recordings collected for the first time by the East African guitarist & singer John Ondolo. Using open tunings, Ondolo had a unique playing style & some of the songs with flute & percussion accompaniment have a really interesting sound. RECOMMENDED!
STEREOLAB – Pulse of the Early Brain: Switched On Vol. 5 LP/CD (Warp) *Available as a 2CD set or a 3LP set including a limited number of copies with a mirrorboard sleeve for the same price while supplies last!
The fifth volume of STEREOLAB's superb Switched On series comes out right ahead of their North American tour, and includes rare & live tracks such as a remix from AUTECHRE, collaborations with NURSE WITH WOUND and music used to accompany sculptures by Charles Long. Absolutely unmissable! HIGHLY RECOMMENDED.
OTHER IMPORTANT NEW RELEASES, REISSUES & RESTOCKS
ALEXANDER LUCAS – Alexander Lucas LP (Subliminal Sounds) *Ltd. Deluxe Edition
BLOCKHEAD – Music By Cavelight 3LP (Ninja Tune) *180g Reissue – Orange Marble Vinyl
CALEXICO – Garden Ruin LP (Quarterstick) *15th Anniversary – Ltd. Silver & White Vinyl
CURREN$Y – Collection Agency LP (Empire) *Ltd. Orange Vinyl
MEL CARTER – When A Boy Falls In Love LP (ABKCO) *2022 Reissue
DJ HARRISON – Tales From the Old Dominion LP (Stones Throw)
GEWGAWLY I & THOU – Norco (Original Soundtrack) 2LP (Sacred Bones) *Black or Ltd. Red Vinyl
HEARTLESS BASTARDS – Arrow 2LP (Partisan) * 10th Anniversary – Ltd. Black & Gold Vinyl
JULIA JACKLIN – PRE PLEASURE LP/CD/TAPE (Polyvinyl) *Now available at all stores!
JJULIUS – Vol. 1 & Vol. 2 LP (DFA) *Each sold separately
KRIS KRISTOFFERSON – Live At Gilley's, Pasadena TXX 9/15/81 LP (New West) *Ltd. White Marble Vinyl
LEAN YEAR – Sides LP (Western Vinyl)
LEATHERFACE – Minx LP (Call of The Void) *2022 Reissue – Ltd. Red Vinyl
LIVING HOUR – Someday is Today LP (Kanine) *Ltd. Coke Bottle Clear Vinyl
LOVE TRACTOR – Themes From Venus LP (Propeller Sound) *Remastered – Ltd. Yellow Vinyl
MACABRE – Murder Metal LP (Nuclear Blast) *Ltd. Clear/Red "Blood" Splatter Vinyl
DYLAN MOON – Option Explore LP (RVNG) *Black or Ltd. Emerald Vinyl
NOFX – White Trash… LP (Epitaph) *30th Anniversary – Ltd. Color Vinyl
PARTY DOZEN – The Real Work LP (Temporary Residence) *Ltd. Bronze Vinyl
PIANOS BECOME THE TEETH – Drift LP (Epitaph) *Black or Ltd. Red Vinyl
POLVO – Shapes LP (Touch & Go) *25th Anniversary – Ltd. Emerald Green Vinyl
SNIFFANY & THE NITS – The Unscratchable Itch LP (PRAH) *Ltd. Cream Vinyl
TASH SULTANA – MTV Unplugged: Live in Melbourne LP (Mom & Pop) *Ltd. Pink Swirl Vinyl
SUN RA – Ra to the Rescue! LP (Modern Harmonic) *Remastered – Ltd. Green Vinyl
SZA – CTRL LP (RCA) *Finally back in stock!
THOU – A Primer of Holy Words LP (Sacred Bones) *Black or Ltd. Gold Vinyl
MO TROPER – MTV LP (Lame-O) *Ltd. Violet Vinyl