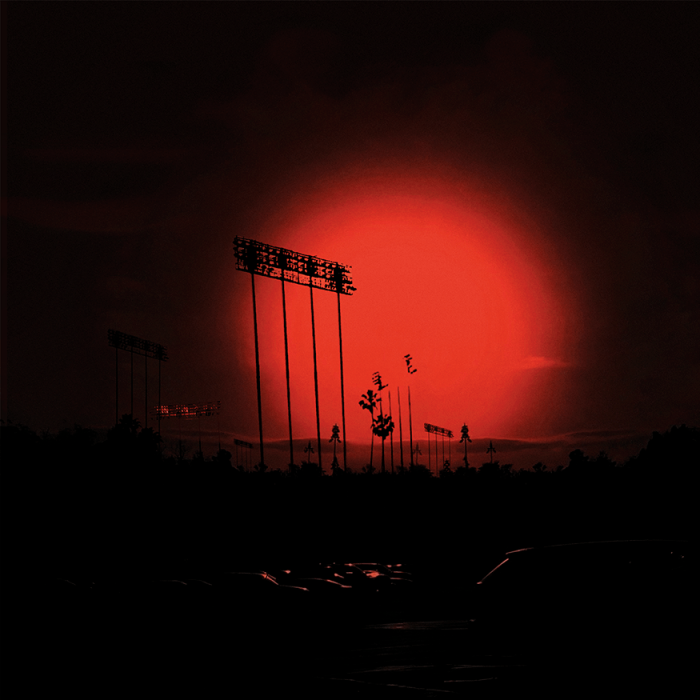 RECKLESS RECORDS 9/9/22 NEW RELEASES
THE AFGHAN WHIGS – How Do You Burn? LP/CD (BMG) *Clear or Ltd. Pink Vinyl
How Do You Burn? is the third AFGHAN WHIGS album since their reunion 10 years ago, but to us it comes on like a true spiritual/sonic successor to their early 90s heyday of Congregation & Gentlemen. Like those stone-cold classics, this killer deftly mixes angsty grunge & psychedelic R&B with flair: Blaxploitation movie-score strings, electric piano, twin guitar leads, and GREG DULLI in never-better voice, urged on by the spectre of his late friend & collaborator MARK LANEGAN (who guests here and gave the album its great title). The highlight is the stunning "Domino & Jimmy", with SCRAWL's MARCY MAYS returning to the Whigs' fold 30 years on from "My Curse" and still matching Dulli blow-for-emotional-blow. Raw and soulful and totally unrelenting, this is easily one of the best alt-rock records of 2022. HIGHLY RECOMMENDED.
SARAH DAVACHI – Two Sisters 2LP (Late Music) *Black or Ltd. Indie Exclusive Green Vinyl
2022 album from SARAH DAVACHI, developing her heady style of chamber music and drone. Two Sisters makes good use of the human voice as a compliment to other instruments, intersecting with organ, violin and cello to create music that takes from both Christian and Muslim devotional music. On Davachi's imprint Late Music and HIGHLY RECOMMENDED.
STELLA DONNELLY – Flood LP/CD/CS (Secretly Canadian) *Black or Ltd. Red Vinyl
The talented Australian singer Stella Donnelly is back with her second album. Donnelly wrote a lot of the songs on piano, an instrument that she hadn't touched since she was a kid. You can sort of tell that the songs have odd structures but it helps to set her sound apart. Her voice has a sweet & innocent quality especially when she dips into these sort of talk-singing breakdowns. Like her other records, Donnelly gets into some serious lyrical territory sometimes but there's always a cheeky approach to it which really works. The title track is one of the most infectious pop songs we've heard this year & the album is solid all the way through. RECOMMENDED!
KALI MALONE – Living Torch LP (Portraits GRM)
The Swedish organist & composer Kali Malone is best known for her epic pipe organ compositions & performances but for this one she used a ARP 2500 & a few other synths along with a trombonist & bass clarinetist. Interestingly the sounds are somewhat similar to the pipe organ & perhaps that's the idea. Two long form drones to get lost in this fall…RECOMMENDED.
SANTIGOLD – Spirituals LP (Little Jerk) *Ltd. Picture Disc
SANTIGOLD is back with a new album self-released on her new label Little Jerk. Along with MIA, Santi predicted a world where futurist, electronic pop could rule, where similar artists like CHARLI, XCX Solange & Grimes have become massive pop stars. The songs are minimal with sporadic beats & simple but effective vocal melodies. Solid stuff…RECOMMENDED.
SAULT – Air LP/CD (Forever Living Originals) *Finally available on physical formats!
Air is the 6th album by the UK group SAULT in only 3 years. This one finds the mysterious group led by producer INFLO wading into the world of classical choral music, Quincy Jones soundtracks & Philip Glass influenced composition. It weirdly works in the SAULT discography though as a different way to make spiritual music. RECOMMENDED.
CHARLES STEPNEY – Step on Step 2LP/CD (International Anthem) *Black or Ltd. Gold Vinyl
This brilliant collection from Int'l Anthem focuses on Chicago composer/producer CHARLES STEPNEY, unearthing four-track basement demos of largely original – and otherwise unrecorded – material. STEPNEY's historical mark was as a creative collaborator, drawing up the baroque arrangements for artists like MINNIE RIPERTON, TERRY CALLIER, EW&F and MARLENA SHAW, and while these recordings retain that expansive vision, the prominent feeling here is intimacy, landing somewhere in a zone between SLY STONE circa-Riot, the soundtrack work of CURTIS MAYFIELD and MULATU's Ethiopiques. But make no mistake; STEPNEY was a visionary of his own. Intercut with interviews from STEPNEY's family, this is an incisive look at his boundless creativity. One of the best finds of the year, this comes HIGHLY RECOMMENDED!
SUDAN ARCHIVES – Natural Brown Prom Queen 2LP/CD (Stones Throw) *Black or Ltd. Orange Vinyl
LA's SUDAN ARCHIVES returns for her fourth release on Stones Throw with Natural Brown Prom Queen, fusing sounds of hip-house into her idiosyncratic violin- soul. This is SA's most confident and pop-forward album to date, exploring the relationships between confidence, sexuality, and introversion. Excellent and RECOMMENDED!
SHANNON WRIGHT – Dyed In The Wool LP (Quarterstick) *2022 Pressing – Clear Vinyl
The excellent 2001 album by Shannon Wright has finally been released on vinyl. Beautiful & often dark indie rock songs similar to PJ Harvey & Elliott Smith with a great backing band featuring members of SHIPPING NEWS (RIP Jason), Edith Frost & more. RECOMMENDED.
YOU'LL NEVER GET TO HEAVEN – Wave Your Moonlight Hat for the Snowfall Train LP (Seance Centre) *Repressed!
YOU'LL NEVER GET TO HEAVEN is a London, Ontario based couple & this is their 4th album. Delicate & somewhat lo-fi art pop with fragile, Julee Cruise esque vocals. There isn't any percussion really but the music is still quite rhythmic with accented, fretless bass, repetitive bells, vibe & piano sounds & subtle background distortion. This reminds us of some favorite things like Eno, YOUNG MARBLE GIANTS, Gareth Williams & Mary Currie, Japanese furniture music, the Ghost Box label etc…RECOMMENDED.
OTHER IMPORTANT NEW RELEASES, REISSUES & RESTOCKS
RICK ASTLEY – The Best of Me LP (BMG)
BAD BUNNY – Anniversary Trilogy 3LP (Bad Bunny) *Box set including first 3 albums – back in stock!
BAD RELIGION – Generator LP (Epitaph) *30th Anniversary – Ltd. Green Vinyl
BLOODBATH – Survival of the Sickest LP (Napalm)
BOOGIE DOWN PRODUCTIONS – Criminal Minded LP (B-Boy) *RSD Essential – "Metallic" Silver Vinyl
BREAD OF KALIWILD – A Breath of Fresh Air LP (SomeOthaShip) *Ltd. Blue/White Swirl Vinyl
BUILT TO SPILL – When the Wind Forgets Your Name LP/CD/CS (Sub Pop) *Loser Edition Color Vinyl next week!
RL BURNSIDE – Long Distance Call: Europe 1982 LP (Fat Possum)
THE CAKEKITCHEN – Stompin Thru The Boneyard LP (Ally) *Remastered – 1st time on vinyl in the US
THE CAT'S MIAOW – Songs '94-'98 2LP (World of Echo)
CHARLEY CROCKETT – The Man From Waco LP (Son of Davy)
DAFT PUNK – Alive 2007/ Daft Club 2007/ Human After All LPs (Daft Life) *2022 Reissues, sold separately
DANZIG – Skeletons LP/CS (Nuclear Blast) *Vinyl available in multiple color variants
JESSE DAVIS – Jesse Davis LP (Real Gone) *2022 Reissue – Ltd. Green Vinyl
DECA – The Way Through LP (Beulah) *Ltd. Blue/White Swirl Vinyl
DECLAIME & MADLIB – In The Beginning Vol. 2 (SomeOthaShip)
THE DEER – The Beautiful Undead LP (Keeled Scales) *Ltd. Clear/White Vinyl
FANNY – Charity Ball LP (Real Gone) *2022 Reissue – Ltd. Red Vinyl
FANNY – Fanny Hill (Real Gone) *2022 Reissue – Ltd. Milky Clear Vinyl
LUPE FIASCO – Drill Music in Zion CD (1st & 15th)
THE FLAMING LIPS – The Soft Bulletin LP (Warner) *Finally back in print!
FLOGGING MOLLY – Anthem LP (Rise) *Ltd. Green Vinyl
FUGAZI – The Argument LP (Dischord) *Back in print!
GA-20 – Crackdown LP/CD/CS (Karma Chief) *Black or Ltd. Indie Exclusive Color Vinyl
VINCE GUARALDI – A Charlie Brown Christmas LP (Fantasy) *RSD Essential – Ltd. "Snowstorm" Color Vinyl
VINCE GUARALDI – It's The Great Pumpkin, Charlie Brown LP (Craft) *Black or Ltd. Pumpkin-Shaped Orange Vinyl
GLEN HANSARD & MARKETA IRGLOVA – The Swell Season LP (Overcoat) *2022 Reissue – Ltd. Color Vinyl
JONATHAN JEREMIAH – Horsepower For The Streets LP (PIAS)
JOCKSTRAP – I Love You Jennifer B LP (Rough Trade) *Black or Ltd. Green Vinyl
DANIEL JOHNSTON – Welcome To My World 2LP (Eternal Yip Eye) *Ltd. Coke Bottle Clear/Pink Vinyl w/ Book
AMYTHYST KIAH – Live At The Earnest Tube 7″ (Rounder) *Ltd. Edition
MELVINS – Bad Moon Rising LP (Amphetamine Reptile)
JANELLE MONAE – The ArchAndroid LP (Bad Boy) *Back in print!
OZZY OSBOURNE – Patient Number 9 2LP/CD/CS (Epic) *Black, Crystal Violet Vinyl, or Ltd. Indie Exclusive w/ Todd McFarland (Spawn, Spider-Man) comic book!
THE PARANOYDS – Talk Talk Talk LP (Third Man) *Black or Ltd. Purple Vinyl
PARKWAY DRIVE – Darker Still LP (Epitaph) *Black or Ltd. Color Vinyl
POWERMAN 5000 – Tonight The Stars Revolt! LP (Real Gone) *Ltd. Coke Bottle Clear/Yellow Vinyl
ROBERT – Orange Is The New Black LP (Antelope)
DANIEL ROMANO'S OUTFIT – La Luna LP (You've Changed)
THE SAINT JOHNS – Where Do We Go From Here? LP (Soul Step)
SCONE CASH PLAYERS – Brooklyn to Brooklin LP (Daptone)
OLIVER SIM (of THE XX) – Hideous Bastard LP (Young)
SON LITTLE – Like Neptune CD (Anti-)
SPIRIT ADRFIT – 20 Centuries Gone LP (Century Media) *180g – Ltd. "Transparent Sun" Vinyl
SUZI ANALOGUE – Infinite Zonez LP (Disciples) *Ltd. Violet Vinyl
THA GOD FAHIM – Six Ring Champ LP (Nature Sounds)
THEAUDIENCE – TheAudience LP (Last Night From Glasgow) *Remastered – Black or Ltd. Blue Vinyl
TRASHCAN SINATRAS – Weightlifting LP (Last Night From Glasgow) *Remastered – Ltd. Blue Vinyl
TV BLONDE – Ghost In My Mirror LP (Paxico)
TWO SHELL – Icons 12" (Mainframe Audio)
UNWOUND – Live Leaves 2LP (Numero Group) *Black or Ltd. "Autumn Red" Color Vinyl
MARLON WILLIAMS – My Boy LP/CD (Dead Oceans) *Black or Ltd. Yellow Vinyl
LUCA YUPANQUI – Conversations LP (Sacred Bones) *Ltd. Lavender Vinyl