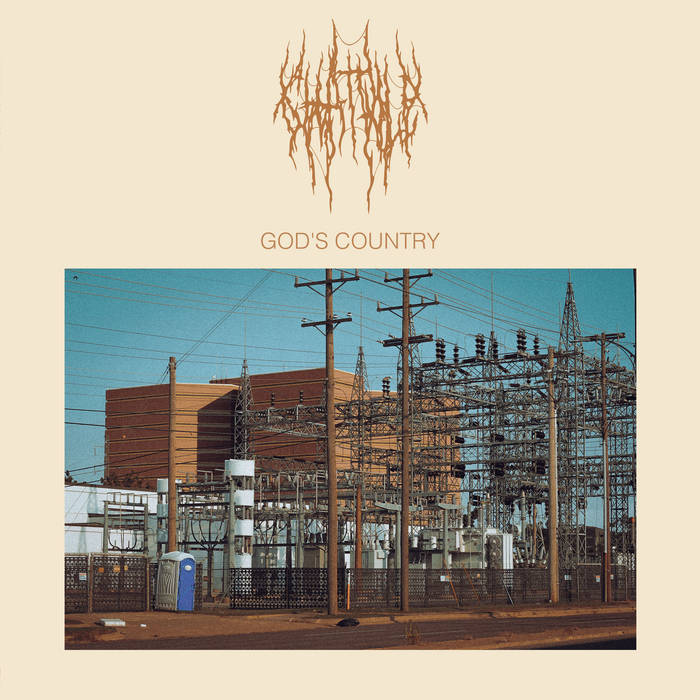 RECKLESS RECORDS 8/5/22 NEW RELEASES
CHAT PILE – God's Country LP/CD/CS (Flenser) *LPs sold out but we'll have a limited amount next week
NOT METAL IN THE METAL SECTION ALERT!!! The much anticipated album God's Country by the Oklahoma City band CHAT PILE is finally here. Aggressive & heavy noise rock ala early Am Rep & Touch & Go bands with some melodic hooks that dig in & won't let go. Fans of bands like LAUGHING HYENAS, HELMET, TAR, BIG BLACK, GODFLESH, early SWANS etc… will eat this up. RECOMMENDED.
DAMON & NAOMI w/ MICHIO KURIHARA – Sky Record LP (202020) *Companion book available at Wicker Park
The much delayed 2021 album from indie pop legends Damon & Naomi with another legend, Japanese guitarist Michio Kurihara. Mellow, mostly acoustic tunes in Damon & Naomi's dreamy style with brilliant lead playing by Kurihara. We're so glad these finally made it!
GLÜME – The Internet LP (Italians Do It Better)
The Internet is a Johnny Jewel produced album by the L.A. based artist & former child star Glüme. It definitely has that Johnny/CHROMATICS sound but maybe with more bubblegum pop and that Italians Do It Better sheen.
GRATEFUL DEAD – Europe '72 3LP (Rhino) *180g, 50th anniversary – Late arrival from last week
50th anniversary reissue of the classic Europe '72 recorded at various stops on the legendary tour. This is easily one of the finest live records ever released, a must-have for any Dead fan & a perfect intro if you're looking to get into the band. RECOMMENDED.
KOKOROKO – Could We Be More LP/CD (Brownswood)
Surprising to see that this is the first full-length release from London-based jazz outfit KOKOROKO after they've been responsible for a wealth of 12″s and EPs (as well as an appearance on the excellent We Out Here compilation). This continues to deliver, finding the group land between late-70s Ghanian highlife, lite third stream lounge and the lush orchestral soul jazz of their London compatriots. For fans of EBO TAYLOR, PAT THOMAS, KAMASI WASHINGTON, SHABAKA HUTCHINGS and the groovier stuff on ECM, this is RECOMMENDED!
OTHER IMPORTANT NEW RELEASES, REISSUES & RESTOCKS
AALIYAH – One In A Million 2LP (Blackground) *2022 Reissue
AMON AMARTH – The Great Heathen Army LP/CD (Metal Blade) *Black or Color Vinyl
TONI BRAXTON – Libra LP (Blackground) *2022 Reissue
BRITNY FOX – Bite Down Hard LP (Real Gone) *Reissue – Ltd. Clear w/ Brown Splatter Vinyl
T BONE BURNETT, JAY BELLEROSE & KEEFUS CIANCIA – The Invisible Light 2LP/CD (Verve)
THE CRIBS – Men's Needs, Women's Needs, Whatever LP (Sonic Blew) *2022 Reissue
MAC DEMARCO – Rock & Roll Night Club LP (Captured Tracks) *10th Anniversary – "Night Club" Color Vinyl
DJ SHADOW – Endtroducing… LP (MoWax) *Finally back in stock!
FRESH – Raise Hell LP (Get Better) *Blue Marbled Vinyl
GLASS ANIMALS – Dreamland LP (Wolftone) *180g Ltd. "Glow In The Dark" Vinyl
HULDER – Eternal Fanfare LP/CD (20 Buck Spin)
VAN HUNT – Van Hunt 2LP (Godless Hotspot) *2022 Red Vinyl Reissue – First time ever on LP!
CHRIS ISAAK – Heart Shaped World LP (Sun) *White Vinyl – RSD Essential Pressing
MARY LATTIMORE & GROWING – Gainer LP (Silver Current) *Black or Ltd. Color Vinyl
LAUV – All 4 Nothing LP (Virgin) *Black or Color Vinyl
THE LINDA LINDAS – Growing Up LP (Epitaph) *Loop only – other stores will be back soon!
MOMMA – Household Name LP/CD (Polyvinyl) *Red Vinyl
MUSH – Down Tools LP (Memphis Industries) *Ltd. Yellow Vinyl
NAS – Magic LP (Mass Appeal) *Ltd. Color Vinyl now available plus Black LP, CD & cassette!
MICHAEL NESMITH – Different Drum: The Lost RCA Victor Recordings 2LP (Real Gone) *Blue Smoke Vinyl
CAROLINE POLACHEK – Pang LP (Perpetual Novice) *2022 Reissue – Indie Exclusive "Fog" Color Vinyl
SOULFLY – Totem LP/TAPE (Nuclear Blast) *Ltd. Gold Vinyl
TALKING THERAPY ENSEMBLE – Talking Therapy 12" (Movementt)
THIN LIZZY – Black Rose LP (Friday Music) *180g Audiophile Remaster – Ltd. Clear Blue Vinyl
TINTERN ABBEY – Beeside: The Anthology 2LP (Real Gone) *Ltd. Purple Vinyl
TOOL – Fear Inoculum 3LP (RCA) *180g w/ New Artwork & Poster
CHRISTINE UKWU & HIS PHILOSOPHERS NATIONAL – No Condition is Permanent LP (Mississippi)
VOIVOD – Forgotten in Space LP/CD Box Set (BMG)
VARIOUS – Lovecraft Country (Soundtrack) 3LP (Waxwork) *180g Ltd. Multicolor Vinyl
VARIOUS – Up Down, Left Right: Bluewerks Vol. 1 LP (Blue Note)