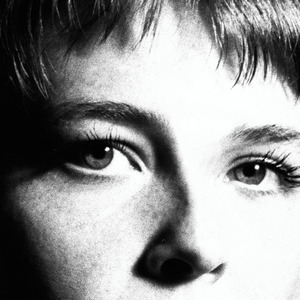 RECKLESS RECORDS 7/29/22 NEW RELEASES
FLORIST – Florist LP/CD (Double Double Whammy) *Purple Vinyl
Emily Sprague and FLORIST return as a band unit for the first time since 2017 for this sprawling self-titled effort. Sprague's songwriting takes on cyclical patterns, allowing for minimalist, gauzy arrangements to build. This should slot in well with records by ADRIENNE LENKER, LOMELDA and JULIA JACKLIN, perfect for a rainy fall morning or a crisp summer night (in fact there are built-in field recordings of crickets to get you into the right headspace). RECOMMENDED!
FRIENDSHIP – Love the Stranger LP/CD (Merge) *Black or Limited Blue Vinyl
We've been pretty excited for this new record from Philly alt-country quartet FRIENDSHIP, and it does not disappoint. Shades of STEVE EARLE, UNCLE TUPELO, some contemporaries like MAPACHE and MJ LENDERMAN, and even a bit of PAVEMENT's shambolic shuffle can be found on this 2022 album, creating something that is heavy of heart and instantly relatable. Absolutely fantastic stuff that comes RECOMMENDED!
MOOR MOTHER – Jazz Codes LP (Anti–) *Black or Indie Exclusive Color Vinyl
Camae Ayewa aka MOOR MOTHER returns with her 2nd album in 2022. This intentional companion piece to Black Encyclopedia is another interesting look at MOOR MOTHER's experimental take on contemporary hip-hop. Hints of jazz, footwork & a number of "beatless" songs that listen more like sound collages & R&B art pieces. One of the most interesting artists going right now…RECOMMENDED.
MAGGIE ROGERS – Surrender LP/CD/CS (Capitol) *Black or Ltd. Indie Exclusive "Tangerine Dream" Vinyl w/ free print & signed card while supplies last!
MAGGIE ROGERS follows her megahit 2019 debut (still flying off our shelves 3 years on) with the stunning Surrender. Maggie produced the bulk of this record in her parents' garage during COVID lockdown, but it doesn't lack for scope at all. Bolstered by a healthy amount of guitar fuzz, it soars between moments of joyful exuberance & soulful grit to dizzying effect. Any doubt Maggie could write songs as kickass as her voice should vanish now. 90's alt-pop like LIZ PHAIR, THE CRANBERRIES, and especially THE CARDIGANS are strong reference points here, but this is also highly rec'd for fans of FLORENCE WELCH, HAIM, and HALSEY.
PHUONG TAM – Magical Nights: Saigon Surf, Twist & Soul 1964-1966 LP (Sublime Frequencies)
Sublime Frequencies does it again!! Recently discovered recordings of a Saigon teenager Phuong Tam who was one of the first people in Vietnam to sing rock & roll EVER in the country. Tam only sang for a few years & then abandoned her career with most of her family including her daughter not even being aware of her rock star past. After some impressive detective work, 25 songs have been rediscovered & re-released for the first time. Early 60s R&R with hints of garage/surf & some surprisingly raw, almost Wanda Jackson vocals at times. FANTASTIC!
OTHER IMPORTANT NEW RELEASES, REISSUES & RESTOCKS
BEYONCÉ – Renaissance CD (Columbia) *Vinyl coming on 9/16
CAINE/ THOMPSON/ MCBRIDE – The Philadelphia Experiment LP (Ropeadope) *20th Anniversary Vinyl Reissue – Featuring Uri Caine, Christian McBride, and Ahmir "QUESTLOVE" Thompson
SONNY CLARK – Dial S For Sonny LP (Blue Note) *Classic Vinyl Series
DEATH INSURANCE – i'm in your walls LP (A2B2) *Black/Yellow Vinyl
LARRY DOUGLAS ALLTET – Dedications LP (Tidal Waves) *Reissue – Ltd. Silver Vinyl
EMPEROR – Anthems To The Welkin At Dust/ Emperor/ In The Nightside Eclipse/ IX Equilbrium/ Prometheus: Discipline of Fire & Demise LPs (Candlelight) *2022 Half Speed Masters on Color Vinyl
FATLIP & BLU – Gangsta Rap 7″ (Guilty By Association) *Produced by MADLIB
FUCKED UP – Year of the Ox 12" (Merge) *2022 Reissue – Ltd. Blue/Green Vinyl
MORT GARSON – Mother Earth's Plantasia LP (Sacred Bones) *Ltd. Green Vinyl – Back in stock!
TONY HAWK & PUNK ROCK KARAOKE – In The City/ Neat Neat Neat 7″ (Cleopatra) *Blue Vinyl
JIM JAMES – Regions of Light & Sound of God LP (ATO) *2022 Deluxe Reissue – Color Vinyl
SHARON JONES & THE DAP-KINGS – Soul Time! (Daptone) *2022 Reissue – Ltd. Hot Pink Vinyl
NICKI MINAJ – Beam Me Up Scotty LP (Republic) *Now available on black vinyl!
MODERN BASEBALL – You're Gonna Miss It All (Run For Cover) *2022 Repress – Olive Green Vinyl
NELLY – Nellyville LP (Motown) *20th Anniversary Reissue
TONY NEWTON – Mysticism & Romance LP (Tidal Waves) *Reissue – Ltd. "Gold Nugget" Vinyl
THE 1975 – The 1975 LP (Interscope) *Back in stock!
HATIS NOIT – Aura LP (Erased Tapes) *Ltd. Clear Vinyl
THE REDS, PINKS & PURPLES – Summer at Land's End LP (Slumberland) *Green Vinyl
TALLIES – Patina LP (Kanine) *Ltd. Color Vinyl w/ Poster
THE SONS OF ADAM – Saturday's Sons: The Complete Recordings 1964-1966 LP (High Moon)
UNWOUND – Fake Train LP (Numero Group) *"Spaced Out" Silver Vinyl – Back in stock!
UNWOUND – New Plastic Ideas LP (Numero Group) *"New" Purple Vinyl – Back in stock!
EDDIE VEDDER – Earthling LP/CD/CS (Republic) *Now available on all formats with print while supplies last!
WILL SESSIONS – Electromagnetic Reality LP (Fat Beats)
YO LA TENGO – I Can Hear the Heart Beating as One LP (Matador) *25th Anniversary – Ltd. Yellow Vinyl
YOUNG PRISMS – Drifter LP (Fire Talk) *Black or Ltd. Blue Vinyl
VARIOUS – Deutsche Elektronische Musik 2: A & B LP/CD (Soul Jazz) *LP sets A & B sold separately
VARIOUS – Euphoria: Season 2 (Soundtrack) LP (Interscope)