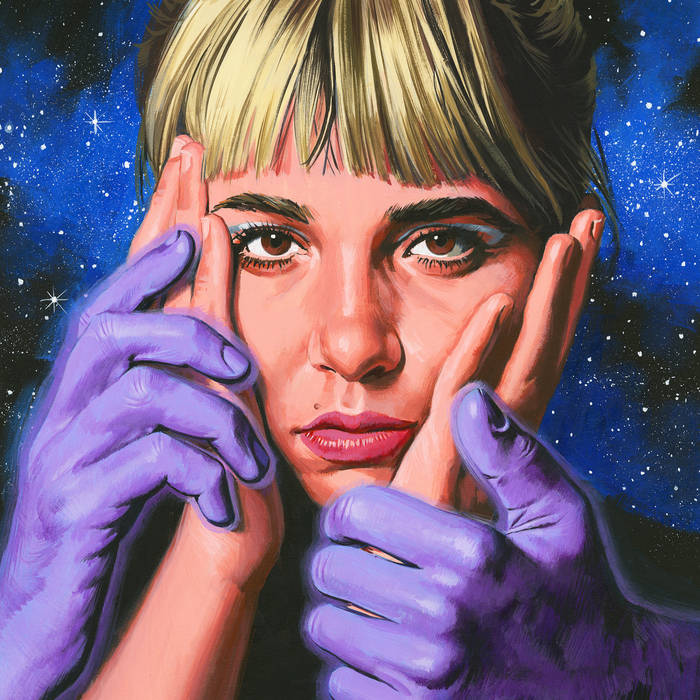 RECKLESS RECORDS 7/22/22 NEW RELEASES
BEACH BUNNY – Emotional Creature LP/CD/CS (Mom & Pop) *Ltd. Orange/Yellow Vinyl
This sophomore record from BEACH BUNNY maintains the Chicago quartet's signature bubblegum power-pop sound, finding a way to keep laying down ear candy hooks and choruses in 2-3 minute increments. However, Emotional Creature shines brightest with Lili Trifilio's smart, intuitively resonant songwriting, showcasing a breadth of emotion from mature confidence to vulnerability. If anything, this may prove once and for all that BEACH BUNNY is not just a TikTok-boosted flash-in-the-pan but an artistic force with staying power. Certainly RECOMMENDED for fans of CHARLY BLISS, BEABADOOBEE, even PARAMORE.
GREG FOAT – Psychosynthesis LP (Blue Crystal)
The UK based jazz pianist & composer made this album of synth explorations during the pandemic & we must say it's a pretty heady trip. Part acid jazz, part 70s kosmische, part 90s chill out, part jazz fusion, this one is a little difficult to categorize but we'll keep it in jazz based on Foat's pedigree.
HOT CHOCOLATE – Hot Chocolate LP (Numero Group) *Black or Ltd. "Cocoa" Color Vinyl
This not the well-known British soul group – instead Numero brings us the first ever U.S. reissue of the debut album by the Cleveland group with the same name. Led by Lou Ragland, HOT CHOCOLATE's sound was a mix of METERS esque funky grooves, soulful ballads & uplifting vocals numbers.
CARLOS NIÑO & FRIENDS – Extra Presence LP (International Anthem)
Expanded edition of CARLOS NINO's 2020 record Actual Presence, collaborating with the likes of SHABAZZ PALACES, MIGUEL ATWOOD-FERGUSON, LARAAJI, JAMAEL DEAN and others. This collection traverses hip-hop, modern classical, new age and sound design, all tied together by NINO's intuitive sense of dynamics, rhythm & tone. This is yet another must-get on International Anthem, seemingly encompassing the label's stable of sounds in a complete package. RECOMMENDED!
TY SEGALL – Hello, Hi LP/CD/CS (Drag City)
TY SEGALL is back with another collection of sun-fried psych ditties. The vibe is mostly late 60's freak folk a la Sleeper but with some perfectly deployed glammy guitar riffage, full band vamping, and quite a few disarmingly catchy hooks. Whether or not you dug Ty's mutant synth-pop detour on Harmonizer (and we definitely did), this is a solid return to what this undeniably brilliant songwriter does best and better than most. Recommended for fans of T. REX (duh), DONOVAN, BOWIE circa The Man Who Sold The World, etc…
OTHER IMPORTANT NEW RELEASES, REISSUES & RESTOCKS
WILLIE COLÓN & HECTOR LAVOE – Lo Mato: Si No Compra Este LP (Craft) *180g, Remastered
ROBIN CAROLAN & SEBASTIAN GAINSBOROUGH – The Northman (Soundtrack) 2LP/CD (Sacred Bones) *Black or Indie Exclusive Red Vinyl
COLOR GREEN – Color Green LP (ORG)
DAVE – We're All Alone in This Together LP (Universal)
DAWES – Misadventures of Doomscroller LP/CD (Rounder)
SIERRA FERRELL – Long Time Coming 2LP (Rounder) *Ltd. Indie Exclusive "Serenity Blue" Vinyl
FU MANCHU – No One Rides For Free LP (At The Dojo) *Remastered – Ltd. Red & White Splatter Vinyl
GROUPER – Dragging a Dead Deer Up a Hill LP (Kranky) *Back in stock!
HOUSE OF PAIN – Fine Malt Lyrics LP/CS (Tommy Boy) *30th Anniversary – Remastered on Cassette, Black Vinyl or Ltd. Orange & White Vinyl
ISOTOPE 217 – Unstable Molecule LP (Thrill Jockey) *2022 Reissue – Ltd. Blue Vinyl
JOHN CARROLL KIRBY – Dance Ancestral LP (Stones Throw)
JOHN MORELAND – Birds In The Ceiling LP (Old Omens)
MOUSE ON MARS – Radical Connector LP (Thrill Jockey) *2022 Reissue – Ltd. Neon Pink Vinyl
NAS – Magic LP/CD/CS (Mass Appeal) *2021 release now available – Color LP coming next week!
NINA NASTASIA – Riderless Horse CD (Temporary Residence) *LP coming in November
ODESZA – The Last Goodbye LP/CD (Ninja Tune) *Clear Vinyl w/ exclusive print!
LOU RAGLAND – Understand Each Other LP (Numero Group) *Black or Ltd. "Foam" Color Vinyl
THE SADIES – Colder Streams LP (Yep Roc) *1st Press, Blue "Ice" Vinyl
SHE & HIM – Melt Away: Tribute to Brian Wilson LP (Fantasy) *Black or Ltd. "Lemonade" Vinyl
SPACEMOTH – No Past No Future LP (Wax Nine) *Clear Vinyl
JACK WHITE – Entering Heaven Alive LP/CD (Third Man) *Ltd. Color Vinyl "Detroit Edition" w/ posters & prints while supplies last!
TONY JOE WHITE – The Beginning LP (New West) *Ltd. Blue Vinyl
YOUNGBOY NEVER BROKE AGAIN – Sincerely, Kentrell 2LP (Atlantic) *2021 release now available on vinyl
ZZ TOP – Raw: 'That Little Ol' Band From Texas' (Soundtrack) LP/CD (BMG) *Black or Tangerine Vinyl
VARIOUS – Potato Chip: Crunchy Dunwich Garage LP (Beat Rocket) *Ltd. Blue Vinyl