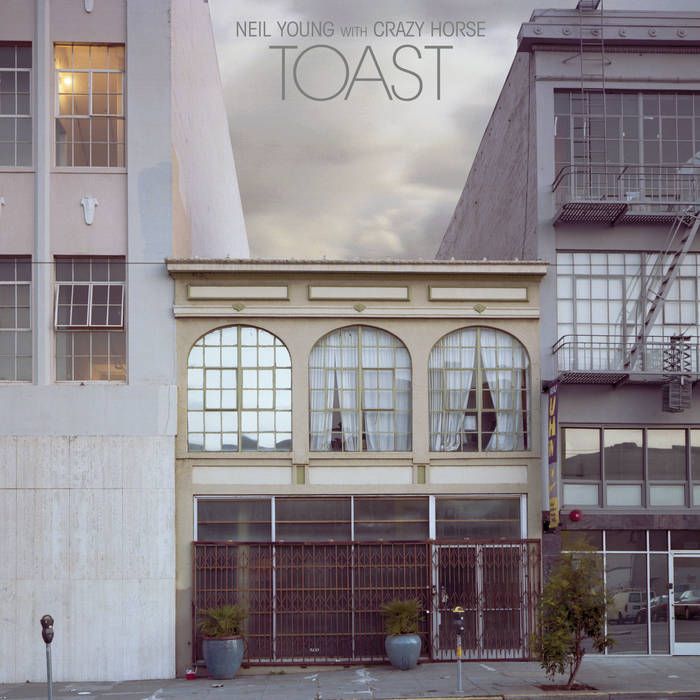 RECKLESS RECORDS 7/8/22 NEW RELEASES
NAKED RAYGUN – All Rise LP (Audio Platter) *Remastered – Ltd. White Vinyl
NAKED RAYGUN – Jettison LP (Audio Platter) *Remastered – Ltd. Red Vinyl
NAKED RAYGUN – Throb Throb LP (Audio Platter) *Remastered – Ltd. Clear Vinyl
NAKED RAYGUN – Understand LP (Audio Platter) *Remastered – Ltd. Blue Vinyl
2022 Remastered color vinyl editions of the albums by Chicago punk legends with expanded gatefold artwork. Their melodic songs with anthemic sing a long choruses still sound so good over 35 years later & we're proud to be able to stock them in our racks once again. AS RECOMMENDED AS THEY GET!!
NOSO – Stay Proud of Me LP/CD (Partisan) *Ltd. Blue Vinyl
LA-based songwriter NOSO explores identity and coming of age on their record Stay Proud of Me, balancing anthemic swells with moments of intimate quiet. Good stuff in the vein of PHOEBE BRIDGERS, MITSKI, LUCY DACUS and SOCCER MOMMY!
JONAS REINHARDT – A Ragged Ghost LP/CS (Trouble in Mind)
After releasing albums on labels like Kranky & Constellation, electronic musician Jonas Reinhardt makes his debut on Trouble in Mind. 11 surprisingly short pieces for this style of music that will appeal to fans of Klaus Schulze (RIP), ONEOHTRIX POINT NEVER, BITCHIN' BAJAS, Steve Roach etc…
NEIL YOUNG & CRAZY HORSE – Toast LP/CD (Reprise)
The last few years have been a really great time to be a Neil Young fan & another "lost" album finally sees the light of day in 2022. Recorded in the early 2000s, Toast was hyped by Neil at the time as his next album then as has happened a few times with him, it was then mysteriously shelved until now. According to Neil, the album themes were based around marital problems he was having at the time & it was simply too painful for him to release into the wild. A few of the songs turned up on Are You Passionate? & have been played live but the versions here are alternate takes & there are a few songs that have never been released before. Early 2000s Crazy Horse was a ROCKING band & that's apparent right away. Quality wise this is up there with Homegrown & Hitchhiker which is pretty crazy if you think about it & it's definitely worthy of release. RECOMMENDED.
OTHER IMPORTANT NEW RELEASES, REISSUES & RESTOCKS
BAD BRAINS – Bad Brains: Punk Note Edition LP (ORG) *Remastered w/ Alternate Blue Note-style Artwork
BANKS – Serpentina LP (AWAL) *Ltd. White Vinyl
MATT BERNINGER – Serpentine Prison 2LP (Concord) *Deluxe Edition
CAKE – Fashion Nugget LP (RCA) *180g, Remastered
DIO – Holy Diver 2LP or 4CD Box Set (BMG) *Joe Barresi Remix w/ new artwork
FLOCK – Flock LP (Strut)
GUM – Delorean Highway (Spinning Top) *Ltd. Matte Gold or Matte Silver Vinyl
TIM HEIDECKER – High School LP/CD (Spacebomb) *Ltd. Clear Red Vinyl
JOYS UNION GROUP – Boredom Euphoria LP (Trouble In Mind) *Ltd. Yellow Vinyl
LOCAL NATIVES – Violet Street 2LP (Loma Vista) *Deluxe Reissue
KARMA MOFFETT – Chomolhari LP (Morning Trip) *Remastered
MARIO MOLINO – Beat Gregoriano LP (We Are Busy Bodies) *Remastered
OWLS – Owls LP (Jade Tree) *Ltd. Color Vinyl
PEARL JAM – Gigaton: Tour Edition LP (Monkeywrench) *w/ Bonus CD
REFUSED – Songs to Fan the Flames of Discontent LP (Epitaph)
SKIDS – Scared to Dance LP (Last Night from Glasgow) *Remastered – Black or Ltd. Red Vinyl
SONIC YOUTH – Goo LP (Geffen) *Back in stock!
PIERO UMILIANI – Playtime LP (We Are Busy Bodies) *Remastered
THE WHO – Tommy LP (Polydor) *Half Speed Mastered
VARIOUS – Spirit of France LP (Spiritmuse)