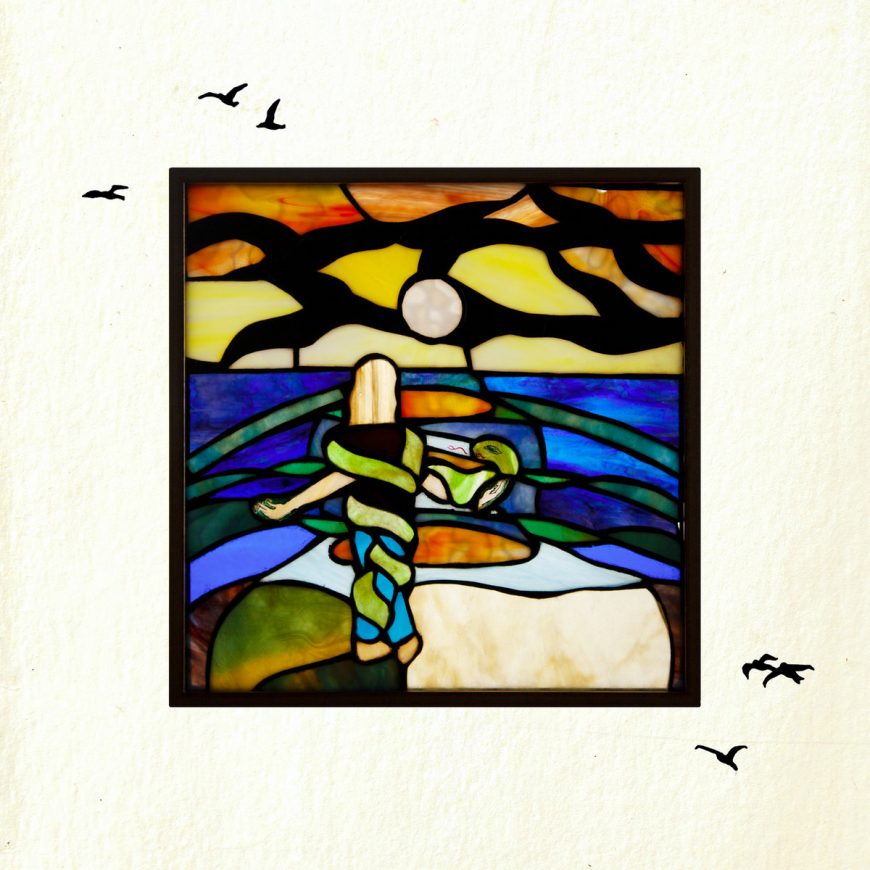 RECKLESS RECORDS 7/1/22 NEW RELEASES
KIBROM BIRHANE – Here & There LP (Flying Carpet)
Here & There is KIBROM BIRHANE's third record as a leader. A member of Ethio Cali, Birhane has shared the stage & booth with other LA jazz scene musicians like Kamasi Washington & Mark De Clive- Lowe (4Hero), as well as Habesha legends like Hailu Mergia. You can fall into this music. It's almost hypnotic, but with a driving pulse & gripping groove.
NAIMA BOCK – Giant Palm LP/CD (Sub Pop)
Debut solo album from NAIMA BOCK (ex-GOAT GIRL). Bright, vivid folk music that gives us big BETA BAND vibes with its shaggy psych production, but also reminds us of the great GAL COSTA whenever Naima leans into her Brazilian heritage & allows for some bossa nova/ tropicalia influence. We're very grateful to Sub Pop for helping to get such warm & comforting music out in the world during these tough times. Highly recommended.
JULIEN DYNE – Modes 2LP (Soundways)
New Zealand-based producer JULIEN DYNE gives us an LP that spans deep house, instrumental hip-hop, future jazz and neo-soul. Breezy and soulful, this fits into the mold of ST GERMAIN or KRUDER & DORFMEISTER. On the excellent Soundways label and recommended!
YAEJI – EP 1 + 2 LP (Yaeji) *Ltd. Opaque Jade Vinyl
Reissue of Brooklyn artist YAEJI's instant classic '17 EPs, remastered and available on wax for the first time. Thrilling pop-house that borrows liberally from dub, hip-hop & R&B in a minimalist package that evokes classics of the genre like SYLVESTER, contemporaries like DISCLOSURE and THE XX, and even DRAKE's more recent stuff (his "Passionfruit" is covered on EP2). Perfectly dreamy with just enough blasts of energy to help pull as all through this long summer. Highly, highly recommended!
OTHER IMPORTANT NEW RELEASES, REISSUES & RESTOCKS
BAD BUNNY – X 100PRE 2LP (Rimas Music) *Back in stock!
CAN-I-BUS & BODY BAG BEN – Kaiju LP (Fat Beats/ Body Bag Productions) *Ltd. White Vinyl
EARTH – FULL UPON HER BURNING LIPS LP (Sargent House) *Ltd. Gold/ Black Galaxy Vinyl
FASTER PUSSYCAT- Whipped LP (Real Gone Music) *Milky Clear Vinyl – Ltd. 2000
CHARLIE GABRIEL – 89 CD (Sub Pop)
GUIDED BY VOICES – Tremblers & Goggles by Rank LP (GBV)
YVES JARVIS – The Zug LP (Anti-)
THE JUDDS – Love Can Build A Bridge LP (Curb Records)
MODERATOR – Street Bangaz Vol. 10 LP (Cold Busted) *Ltd. White Vinyl
QRTR – Infina Ad Nausea LP (Dome of Doom) *Ltd. Pink & Green Vinyl
THE ROGER WEBB SOUND – Vocal Patterns LP (De Wolfe Music)
THE SPY FROM CAIRO – Animamundi LP (Wonder Wheel)
ΣTELLA (STELLA WITH A SIGMA) – Up & Away LP (Sub Pop) *Loser Edition – Ltd. Color Vinyl
SUPER DJATA BAND – En Super Forme Vol. 1 LP (Numero Group) *Ltd. "Okra" Vinyl
THREE MAN ARMY – Two LP (Real Gone) *Cobalt Blue Vinyl – Ltd. 1500
DORIS TROY – …Sings Just One Look LP (Real Gone) *Ltd. Emerald Green Vinyl
MELVIN VAN PEEBLES – Watermelon Man (Soundtrack) LP (Beverly Hills) *Ltd. Green "Watermelon Skin" Vinyl
VOLTA JAZZ – Air Volta LP (Numero Group) *Ltd. "Wild Rice" Vinyl
VARIOUS – Valley of the Sun… 2LP (Numero Group) *Ltd. "Sedona Sunrise" Vinyl