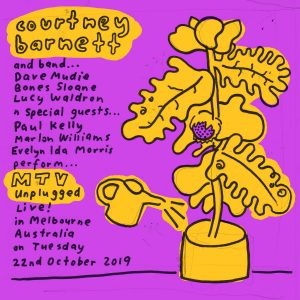 COURTNEY BARNETT – MTV Unplugged: Live! In Melbourne LP/CD (Mom + Pop)
This unplugged set provides us with some nice takes of COURTNEY BARNETT classics now pared back and intimate, along with some fresh covers – including a wonderful version of LEONARD COHEN's "So Long, Marianne". Also featuring guest spots from MARLON WILLIAMS and EVELYN IDA MORRIS, this live set does not disappoint.
CALIFONE – Echo Mine LP/CD (Jealous Butcher)
The first CALIFONE release in four years accompanies a dance performance – also titled "Echo Mine" – from choreographer Robyn Mineko Williams that reflects both entities' rough, painterly approach to their respective crafts and shared affinity for abstraction.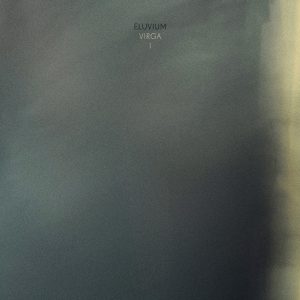 ELUVIUM – Virga 1 LP (Temporary Residence) limited edition
Matthew Cooper returns to the ambient realm with "Virga 1". Absolutely beautiful & crushing songs drenched in reverb with deep & enveloping tones. RECOMMENDED.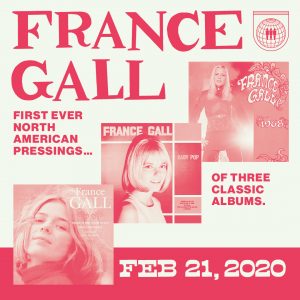 FRANCE GALL – 1968 LP (Third Man) first ever U.S. vinyl pressing!
FRANCE GALL – Baby Pop LP (Third Man) first ever U.S. vinyl pressing!
FRANCE GALL – Poupee De Cire LP (Third Man) first ever U.S. vinyl pressing!
Over the past few years Third Man has gone deeper into the reissue realm, this time with three albums by the French pop star & one of the most recognizable singers of the ye-ye sound, France Gall. These are the first ever U.S. reissues of these classic albums that featured production & arrangements by legends like Serge Gainsbourg, Alain Goraguer & David 
Whitaker. Any fan of 60s French music & 60s pop & beat music in general will want to pick these up. RECOMMENDED!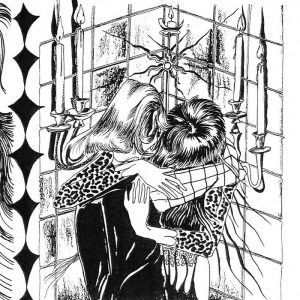 CINDY LEE – What's Tonight To Eternity LP (W. 25th)
This is the 5th album by the former WOMEN member Patrick Flegel under the CINDY LEE name. Lo-fi recordings & a mix of experimental sound collage, 
50s rock & roll songs that sound like they're coming from three rooms away, some Lynchian Twin Peaks vibes & some songs that remind us of the earliest Angel Olsen songs. This is really unique stuff & we're very intrigued!
LIGHTNING BOLT – Ride the Skies LP (Thrill Jockey) limited blue vinyl reissue
THRILL JOCKEY continues their much needed LIGHTNING BOLT reissue campaign with their second record, RIDE THE SKIES. From the stories of the original press that came in silk screened prints selling faster than they could make them, to the fact that tracks like "Saint Jacques" and the title track have been covered by free jazz groups while serving as the theme music for surreal cartoons, RIDE THE SKIES is one of the Two Brians' most stone-cold of classics. Front to back, these tracks take the unhinged fury of their self-titled release and throws them into PHILIP GLASS-esque song structures, creating a magical hypnosis of frantic arpeggios and breathless drumming that makes time fold into itself like a mobius strip. That might sound like pretentious drivel, but trust us, that's exactly the kind of magic Chippendale & Gibson specialize in, and RIDE THE SKIES is truly the first time their spell gets cast without a hitch. HIGHLY RECOMMENDED!!!!!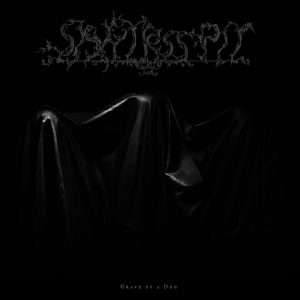 SIGHTLESS PIT – Grave of a Dog LP/CD (Thrill Jockey) limited pink vinyl
Big time collaboration between Lee Buford (THE BODY), Kristin Hayter (LINGUA IGNOTA) and Dylan Walker (FULL OF HELL) finds a way to accentuate all three artists' strengths. Buford's pummeling, ritualistic percussion, Hayter's operatic tendencies and knack for crescendo, and Walker's primal, confrontational bellows make for a virtuosic heavy industrial release, building tense atmospheres and keeping listeners on their toes by subverting expectations. Those familiar with THE BODY and FULL OF HELL's collaborations in the past will be happy to hear that sound taken a step further. RECOMMENDED.
Other Important New Releases
RASHIED ALI & FRANK LOWE – Duo Exchange (Survival)
RASHIED ALI QUINTET – First Time Out (Survival)
BEST COAST – Always Tomorrow LP/CD (Concord)
DADAMAH – This Is Not a Dream LP (Grapefruit)
DISCHARGE – Protest & Survive: Anthology LP (BMG)
GREG DULLI – Random Desire LP/CD (BMG)
EYELIDS – Accidental Falls LP (Jealous Butcher)
FRUIT BATS & VETIVE – Live at Spacebomb Studios LP (Spacebomb Arc)
ELLEN FULLMAN – In The Sea LP (Superior Viaduct)
JON GIBSON – Songs & Melodies 1973- 1977 LP (Superior Viaduct)
GRIMES – Miss Anthropocene LP/CD (4AD) limited pink or black vinyl
GUIDED BY VOICES – Surrender Your Poppy Field LP/CD (GBV)
MASUMI HARA – 4 X A Dream LP (Numero Group)
KING KRULE – Man Alive! LP/CD (Matador) limited color or black vinyl
LAVENDER FLU – Barbarian Dust LP (In The Red)
MHYSA – NEVAEH LP (Hyperdub)
JACK PENATE – After You LP/CD (XL)
LEE RANALDO & PAUL REFREE – Names of North End Women LP (Mute)
SIX ORGANS OF ADMITTANCE – Companion Rises LP/CD (Drag City)
TOO FREE – Love in High Demand LP (Sister Polygon)
WASTED SHIRT – Fungs II LP/CD (Famous Class) Ty Segall & Brian Chippnedale!
WREKMEISTER HARMONIES – We Love to Look at the Carnage LP/CD (Thrill Jockey)
V/A – Apala: Apala Groups in Nigeria 1967-70 2LP/CD (Soul Jazz)