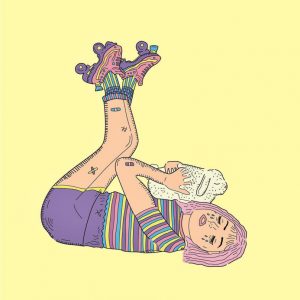 BEACH BUNNY – Honeymoon LP/CD/TAPE (Mom+Pop) 
Following the smash success of their "Prom Queen" EP in 2018, local heatseekers BEACH BUNNY make their very anticipated full-length debut. "Honeymoon" develops lead songwriter Lili Trifilio's lyrical style further, exploring heartbreak, anxiety and the oppressions of unattainable beauty standards with a deft grace and an easy sense empathy that communicates those complex emotions into a disarmingly straightforward manner. But more than anything else, what sticks out are the hooks; this is power pop of the earworm variety, with enough attack and potency to remain stuck rattling in your cerebral cortex for months and years. This is one of the most exciting local releases of recent memory, and fans of CHARLY BLISS, BEST COAST or good pop music in general should know this one comes RECOMMENDED!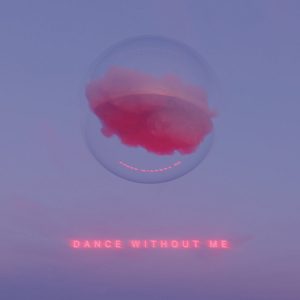 DRAMA – Dance Without Me LP (Ghostly)
Amazing debut by the Chicago duo DRAMA featuring  producer Na'el Shehade & vocalist Via Rosa. Soulful  electronic pop with hints of Chicago house, dubstep & R&B. This is one of those records that finds its way into your head & before you know it multiple songs are stuck in your head. We think this is going to be a big one folks. RECOMMENDED.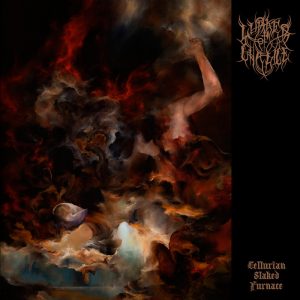 LURKER OF CHALICE – Tellurian Slaked Furnace LP (Nuclear War Now)
The 2005 album by LURKER OF CHALICE is one of our favorite black metal records OF ALL TIME at Reckless. L.O.C. is the side project of Jef Whitehead's better known LEVIATHAN project. Before he released that album he released two limited CD-R demos that have been 
re-compiled by Whitehead for this release. Those of you that know the album might be surprised by the experimental nature of these recordings. Yes there are black metal songs, but there are also lengthy acoustic passages, almost gothic folk tunes that remind us of artists like CURRENT 93, dark ambient drones & more. TOTALLY EPIC STUFF.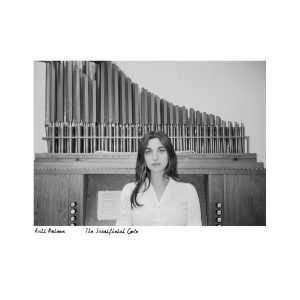 KALI MALONE – Sacrificial Code LP (Ideal Recordings)
This record disappeared very quickly on its initial release in 2019 & we're so very excited to be able to stock more copies. Kali Malone is a Swedish musician that recorded these minimal organ pieces at Stockholm's Kungliga Musikhögskolan (the Royal College of Music). 
Despite being recorded in a massive building, the organ was close-mic'd so the organ drones/dirges have an incredibly intimate sound. You can hear the air from the pipes & this gives everything such a unique & mellow texture. In some ways this makes us think of Laurie 
Spiegel's incredible "Expanded Universe" if it was played on an acoustic instrument. SO VERY RECOMMENDED.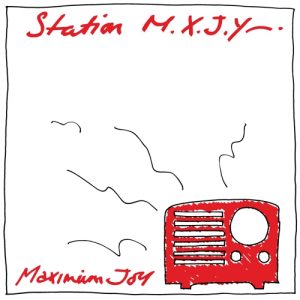 MAXIMUM JOY – Station M.X.J.Y LP (1972) amazing early 80's post-punk classic available 
    Again!
We were surprised to learn that this is the first ever vinyl reissue of this classic 1982 post-punk/
dance-punk album by MAXIMUM JOY. It's not too surprising that these guys blended elements of funk & reggae in their songs especially considering that they featured ex-members of GLAXO BABIES & POP GROUP. Fans of those groups & bands like early A CERTAIN RATIO, AFRICAN HEAD CHARGE, THE SLITS, ESSENTIAL LOGIC etc… will love this. RECOMMENDED.
Other important new releases
AMERICAN NIGHTMARE – Life Support 7" (Deathwish)
BAMBARA – Stray LP/CD (Wharf Cat)
CHARLY BLISS – Supermoon EP 12" (Barsuk)
DAVID BOWIE – Alabama Song 7" picture disc (Rhino)
GRATEFUL DEAD – Dick's Picks Vol. 24: Cow Palace, Daly City, CA 3/23/74 4LP (Real Gone)
HELDON – Un Reve Sans Consequence Speciale LP (Bureau B) 
HELDON – 6 – Interface LP (Bureau B) 
HELDON – Stand By LP (Bureau B) 
JUNG JE IL – Parasite (Soundtrack) LP (Sacred Bones)
THE MEN – Mercy LP/CD (Sacred Bones)
MOONDOG – On the Streets of New York LP (Mississippi) after numerous delays we finally 
  got some of these!
BOBBY PATTERSON – My Thing Is Your Thing – Jetstar Strut From Bobby Patterson LP 
   (Modern Harmonic) 
PERSONALITY CULT – New Arrows LP (Dirtnap)
BEN PIRANI & THE MEANS OF PRODUCTION – That's the Way it Goes 7" (Colemine)
BYRON POPE / SPEED OF LIGHT – Music for Earthdwellers & Starseekers LP (Tidal Wave)
POST ANIMAL – Forward Motion Godyssey (Polyvinyl)
NATHANIEL RATECLIFF – And It's Still Alright LP (Fantasy)
RIKI – RIKI LP/CD (Dais)
STEVE ROACH – Quiet Music Vol. 1 (Telephone Explosion)
STEVE ROACH – Quiet Music Vol. 2 (Telephone Explosion)
STEVE ROACH – Quiet Music Vol. 3 (Telephone Explosion)
RAPHAEL SAADIQ – Instant Vintage LP (Get On Down)
SIGN LIBRA – Sea to Sea LP (RVNG)
TAME IMPALA – Slow Rush LP/CD (Interscope) Indie only red/blue vinyl or regular green
TENNIS – Swimmer LP (Mutually Detrimental)
VARIOUS ARTISTS – Diamond Distance & Liquid Fury: Sonny Vincent Primitive 1969-76 
   LP (Hozac)
VARIOUS ARTISTS – We Were Living in Cincinnati: Punk & Underground Sounds From 
    Ohio's Queen City (1975-1982) LP (Hozac)