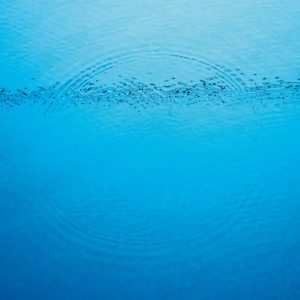 CARIBOU – Suddenly LP/CD (Merge)
A glorious return for Dan Snaith, aka CARIBOU, with the first release in over five years, sees the polymath pulling from sample-heavy beat production a la J DILLA or THE AVALANCHES and the lite synth pop of TAME IMPALA. This music is joyful, infectious and well, well worth the wait. RECOMMENDED!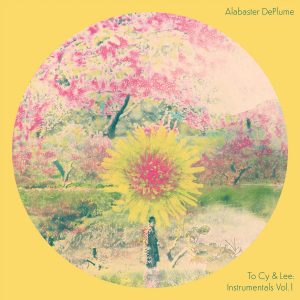 ALABASTER DePLUME – To Cy & Lee: Instrumentals Vol. 1 LP/CD (International Anthem)
The next artist to join the Int'l Anthem roster is London-based saxophonist and bandleader ALABASTER DePLUME. Adding to the IA canon, "To Cy & Lee" draws from many sources, from Japanese folk to Ethio-jazz to traditional Celtic music. The result is a stirring collection that recreates an "ancient" or "primitive" sound, sounding like folk music in the same way that composers like MAURICE RAVEL and BELA BARTOK imagined their pieces, while maintaining the intuitive senses of artists like JULIUS EASTMAN or ARTHUR RUSSELL. OBVIOUSLY HIGHLY RECOMMENDED!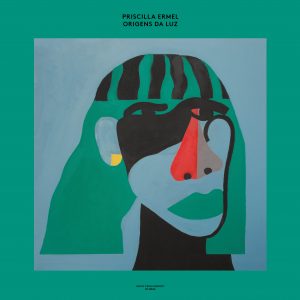 PRISCILLA ERMEL – Origens Da Luz LP (Music From Memory)
Attention MUSIC FROM MEMORY fans! Another release by one of our favorite labels, this time focusing on the Brazilian composer & multi-instrumentalist Priscilla Ermel. Ermel studied filmmaking & anthropology & she traveled around Brazil sometimes living with indigenous people & collecting instruments & studying their music. She would later use these instruments along with synths & field recordings she made along her journey. These recordings were made between 1986-1994 & they're a wonderful mix of crisp, 80's digital sounding recording with acoustic instruments. Fans of the label, Japanese environmental music & the releases on labels like EG will love this. RECOMMENDED.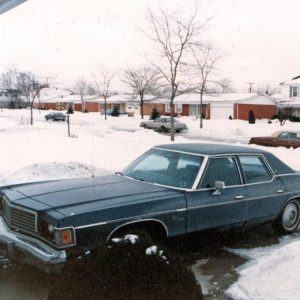 HIS NAME IS ALIVE – Return to Never: Home Recordings 1979-1986 Vol. 2 LP (Disciples)
The second volume of home demo recordings from WARREN DEFEVER continues to draw from musique concrète and drone, seeing a teenage DEFEVER make mature ambient soundscapes from echoed guitars and field recordings. This is about as good of an ambient collection as you can find. HIGHLY RECOMMENDED!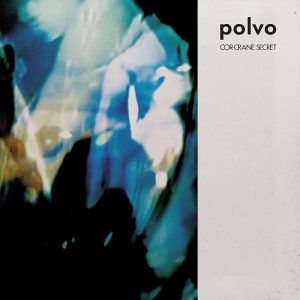 POLVO – Cor-Crane Secret LP (Merge) 90s noise rock classic back in print on color vinyl 
    with new artwork
POLVO – Today's Active Lifestyles LP (Merge) 90s noise rock classic back in print on color 
   vinyl with new artwork
Two of the most important 90s art rock records have been criminally out of print for many years but thankfully Merge has finally done the right thing & brought them back. The North Carolina band playfully experimented with SONIC YOUTH's alternate guitar tuning style & invented their own unique style of twisted indie rock psychedelia. Even Better, there are great songs buried under all of the barely-in-tune guitar noise & these records still sound crazed & interesting in 2020. Both records also have new artwork inspired by the original covers. RECOMMENDED!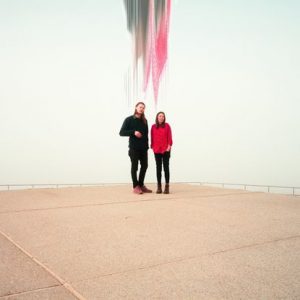 RATBOYS – Printer's Devil LP/CD/TAPE (Top Shelf) ltd. "mist" vinyl
Chicago's own RATBOYS got the "Bernie Bump" when they opened for a Sanders rally ahead of the Iowa Caucus. If hearing an old man from Brooklyn say "Thank you to the RATBOYS" didn't get you hyped for their next LP, hopefully the music itself does the trick. The band's approach is no-nonsense, making good use of power-pop hooks, washed-out guitars and a snappy rhythm section that locks into a groove with ease, all creating a canvas for singer and guitarist Julia Steiner's high register vocals to cut through. Steiner's voice gives us FRANCES QUINLAN or WAXAHATCHEE vibes, but with a bit more "country". RECOMMENDED!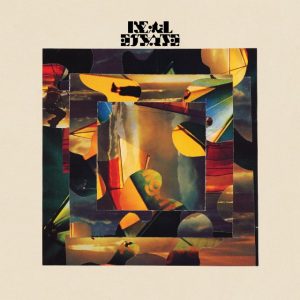 REAL ESTATE – The Main Thing LP/CD (Domino)
Jingle-janglers REAL ESTATE return for the first time since 2017's "In Mind", bringing with them more of the trademark lock-tite grooves, bright guitar tones, hazy harmonies, and sun-soaked vibes that made the band an indie staple a decade ago. A true return to form here!
Other important new releases
CHET BAKER – Chet Baker Sings LP (180GRM, Tone Poet Series, Analog pressing) (Blue 
    Note)
BLACK MARKET BRASS – Undying Thirst LP/CD (Colemine)
JEREMY CUNNINGHAM – The Weather Up There LP/CD (Northern Spy) ltd. "sepia" vinyl
DANIEL DAVIES – Signals LP/CD (Sacred Bones)
ANGELA GARCIA – Cha, Cha Palace LP (Spacebomb)
GRIZZLY BEAR – Horn of Plenty LP (Kanine)
HAPPY MONDAYS – Bummed LP (London)
KEVIN KRAUTER – Full Hand LP (Bayonet)
MYSTERY KINDAICHI BAND- Adventures of Kindaichi Kosuke LP (We Wants Sounds)
KASSA OVERALL – I Think I'm Good LP (Brownswood)
JORDAN REYES – Fairchild Soundtrack & Border Land LP (White Sepulchre)
SOCCER MOMMY – Color Theory LP/CD/TAPE (Loma Vista)
LEO TAKAMI – Felis Catus & Silence LP (Unseen Worlds)
VATICAN SHADOW – Opium Crop Airstrikes LP (Hospital)
XASTHUR – Funeral of Being LP (Oracular Visions) reissued!
WAJATTA – Don't Let Get You Down 2LP (Brainfeeder) Reggie Watts & John Tejada!