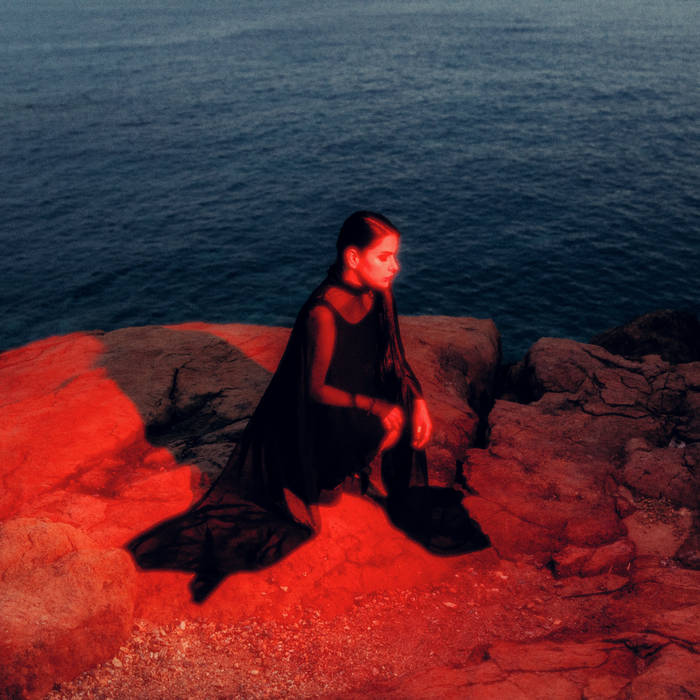 RECKLESS RECORDS 10/27/23 NEW RELEASES
>> SOFIA KOURTESIS – Madres 2LP (Ninja Tune)
The Peruvian-born, Berlin-based DJ & producer SOFIA KOURTESIS has been a rising star in club music for the last couple of years, having been featured on Resident Advisor lists and also playing a ripping Pitchfork set in 2022 following some excellent EPs. Madres is her first full-length, blending the sounds of effusively bright leftfield house, muscular two-step and sample work that draws from jazz, cumbia and Peruvian folk music. Brilliant and HIGHLY RECOMMENDED.
>> SHOTMAKER – A Moment in Time 1993-1996 3LP (Solid Brass) *Ltd. Green, Blue & Purple Vinyl
A lovely collection of tracks from post-hardcore band SHOTMAKER, based out of Ontario and contemporaries of UNWOUND, FUGAZI and INDIAN SUMMER. Fans of Numero Group's recent forays into 90s hardcore will find a lot to love here. RECOMMENDED.
>> SUPERCHUNK – Misfits & Mistakes: Singles, B-Sides & Strays 2007-2023 LP/CD (Merge) *Available as 2CD set or 4LP w/ posters
The fourth singles compilation from mighty SUPERCHUNK is a big boy, housing fifty tracks from over fifteen years that range from digital singles to out of print releases to covers of THE CURE, DESTINY'S CHILD and BANANARAMA. Obviously RECOMMENDED.
>> JAMILA WOODS – Water Made Us LP/CD/CS (Jagjaguwar) *Black or "Arctic Swirl" Vinyl ✶ ✶ ✶ ✶
JAMILA WOODS follows up her brilliant, defiant, and explicitly political 2019 album LEGACY! LEGACY! with this more personal & reflective work in the wake of the collective turmoil we've experienced over the past few years. Water Made Us is a journey through love, heartbreak, and relationships formed & lost not just with others but with the self. Jamila's sense of exploration in her lyricism extends to the music as well, ceding space in her neo-soul tapestry for folk songs, more spoken word interludes, and even some buzzy electro pop tracks. Guests include SABA and GIA MARGARET. You know what it is, Chicago. RECOMMENDED.
>> VARIOUS – Miami Sound: Rare Funk & Soul 1967-74 (Soul Jazz) *Blue & Yellow Vinyl
SOUL JAZZ unleashes a pirates booty worth of deep soul jams from the Miami scene from 1967-1974. What you get is nothing but a relentless assault on your ass & hips as stars like HELENE SMITH, LITTLE BEAVER, CLARENCE REID, ALL THE PEOPLE, and JOEY GILMORE give you the goods to keep you going till the sun comes up. Now I know why Will Smith loves Miami so damn much!!! HIGHLY HIGHLY HIGHLY RECOMMENDED!!!
OTHER IMPORTANT NEW RELEASES, REISSUES & RESTOCKS
CHRISTINA AGUILERA – Aguilera 2LP (Sony) *Red Vinyl w/ etching on Side D – 2022 album now available on vinyl
BRIAN AUGER'S OBLIVION EXPRESS – Complete Oblivion 6LP (Soul Bank) *Remastered
AUTOPSY – Ashes, Organs, Blood & Crypts LP/CD (Peaceville) *"Ashes" or "Crypts" Vinyl
AVENGED SEVENFOLD – Waking the Fallen 2LP (Hopeless) *20th Anniversary
BIG STAR – Jesus Christ 12″ (Omnivore) *Reissue
BLACK PUMAS – Chronicles of a Diamond LP/CD (ATO) *Clear Vinyl or Indie Exclusive Red Vinyl
BLUR – Modern Life is Rubbish 2LP (Parlophone) *30th Anniversary – Orange Vinyl
>> BOTCH – An Anthology of Dead Ends 12″ (Sargent House) *Remastered – Black or Ltd. Clear Vinyl
>> BOWERY ELECTRIC – Beat LP (Kranky) *20th Anniversary Reissue
BOWERY ELECTRIC – Bowery Electric 2LP (Kranky) *2023 Reissue w/ bonus tracks – Back in stock!
DANNY BROWN – Atrocity Exhibition 2LP (Warp) *Back in stock!
DAVE BRUBECK – A Dave Brubeck Christmas 2LP (Craft) *180g
>> ZACH BRYAN – Summertime Blues EP (Warner) *Back in stock! S/T album coming soon…
ALEX CHILTON – My Rival 12″ (Omnivore) *Reissue
WILLIE COLON & HECTOR LAVOE – Vigilante (Soundtrack) LP (Craft) *180g
JESSI COLTER – Edge of Forever LP (Appalachia) *Indie Exclusive Purple Vinyl
COUGARS – Cougs LP (Expert Work) ✶ ✶ ✶ ✶
CRIME IN STEREO – House & Trance LP (Pure Noise) *Indie Exclusive Oxblood, White & Black Swirl Vinyl
THE CURE – Disintegration 2LP (Rhino) *Remastered – Back in stock!
GLENN DANZIG – Who Killed Marilyn? LP (Cleopatra) *Remixed & Remastered – Ltd. Picture Disc
DEERHOOF – Runners Four 2LP (Joyful Noise) *Reissue – Pink/Blue Vinyl
DEVO – 50 Years of De-Evolution 1973-2023 2LP (Rhino) *w/ slipmats available while supplies last
DJ SHADOW – Action Adventure 2LP/CD/CS (Mass Appeal) *Cassette in mini- VHS style clamshell packaging
DOCTOR BIONIC – Spiritual Conquest LP (Chiefdom)
DURAN DURAN – Danse Macabre 2LP/CD (BMG) *Black or Ltd. "Smog" Vinyl w/ poster & stickers while supplies last
808 STATE – ex:el 2LP (ZTT) *Import, Reissue – Color Vinyl
ELUVIUM – Lambent Material LP (Temporary Residence) *2023 Reissue – Black or Ltd. Dark Red Vinyl
ESTEFAN FAMILY – Estefan Family Christmas 2LP (Sony)
EXHUMED – Gore Metal LP (Relapse) *25th Anniversary – Slime Green Vinyl
ROBERT FINLEY – Black Bayou LP (Easy Eye Sound)
ELLA FITZGERALD – Let No Man Write My Epitaph LP (Verve) *180g, Remastered – Verve Acoustic Series
ELLA FITZGERALD – …Wishes You a Swingin' Christmas LP (Verve) *Red Vinyl
FUTURE – Beast Mode/ 56 Nights/ Monster LPs (Epic) *Reissues, sold separately
THE GASLIGHT ANTHEM – History Books LP/CD (Thirty Tigers) *Black or Indie Exclusive Yellow Vinyl
GLASSER – Crux LP (One Little Independent) *Ltd. Green Vinyl
JOSE GONZALEZ – Veneer 2LP (Mute) *20th Anniversary, #'d – Clear Vinyl
GROOVE ARMADA – Twenty Five 2LP (BMG)
GLEN HANSARD – All That Was East is West of Me Now 2LP/CD (Anti-) *Black or Indie Exclusive Color Vinyl
BEN HARPER & CHARLIE MUSSELWHITE – Get Up! LP (Craft) *10th Anniversary
MAYER HAWTHORNE – For All Time LP (P&L)
HIROMI – Silver Lining Suite LP (ID)
ICE SPICE – Like LP (Capitol) *Deluxe Edition – Pink Vinyl
IVY – Realistic LP (Bar None) *Reissue
JOJI – Ballads 1 LP (88rising) *5th Anniversary – Ltd. Red Vinyl
JOURNEY – Frontiers LP (Legacy) *40th Anniversary, Remastered – w/ bonus 7″
SAMARA JOY – A Joyful Holiday LP (Verve)
>> THE KILLS – God Games LP/CD (Domino) *Black or Ltd. Green Vinyl w/ book
ASTRUD GILBERTO – Great Women of Song LP (Verve) *Part of Verve series also featuring BILLIE HOLIDAY, SARAH VAUGHAN, and DINAH WASHINGTON
KING GIZZARD & THE LIZARD WIZARD – The Silver Cord LP (Virgin) *Recycled Black Vinyl or 2LP Extended Mix "Lucky Rainbow" Color Vinyl w/ cardboard sleeve
GREGG KOWALSKY – Eso Es LP (Mexican Summer)
LAUFEY – Bewitched LP/CS (Awal Recordings)
LED ZEPPELIN – Led Zeppelin IV LP (Atlantic) *180g, Remastered – Crystal Clear Vinyl
HENRY MANFREDINI – Friday the 13th (Soundtrack) LP (Waxwork) *Reissue – Hand poured vinyl w/ art print
VIC MENSA – Victor 2LP (Roc Nation) ✶ ✶ ✶ ✶
MINT FIELD – Aprender a Ser LP (Felte) *"Fruit Punch" Color Vinyl
>> MOGWAI – Government Commissions: BBC Sessions 1996-2003 2LP (Rock Action) *Reissue
>> MOGWAI – Ten Rapid: Collected Recordings 1996-1997 LP (Rock Action) *Reissue
VAN MORRISON – Accentuate the Positive 2LP (Exile)
MÖTLEY CRÜE – Shout at the Devil LP/CD (Bmg) *40th Anniversary – Ltd. Picture Disc
>> THE MOUNTAIN GOATS – Jenny from Thebes LP/CD/CS (Merge) *Black or Peak Vinyl Edition Yellow & Black Vinyl
NEW KIDS ON THE BLOCK – Block Revisited 2LP (Universal)
THE 1975 – The 1975 2LP (Interscope) *10th Anniversary – White Vinyl
NIRVANA – In Utero LP/CD (Geffen) *Remastered, 30th Anniversary Edition – Available as a 2CD Deluxe Edition set, 180g LP w/ bonus 10″, or 8LP Super Deluxe Edition Box w/ book. Posters available while supplies last
>> ODDISEE – The Good Fight LP (Mello Music Group) *Reissue – Indie Exclusive Yellow Vinyl
HINAKO OMORI – Stillness, Softness… LP (Houndstooth) *Indie Exclusive Clear Vinyl
ORCHESTRAL MANOEUVRES IN THE DARK – Bauhaus Staircase LP/CD (White Noise) *Black or Indie Exclusive Red Vinyl
PEEPING TOM – Peeping Tom LP (Ipecac) *2023 Reissue – Black or Tan Vinyl w/ die-cut sleeve
POPPY – Zig LP (Sumerian) *Mint Green Marble Vinyl
LOUISE POST – Sleepwalker LP (El Camino)
PRINCE & THE NEW POWER GENERATION – Diamonds & Pearls LP/CD (NPG) *Remastered – Available as a standard CD set, 2CD Deluxe Edition, 7CD Super Deluxe Edition w/ blu-ray & book, 2LP White Vinyl, or 4LP Deluxe Edition
THE ROLLING STONES – Angry 10″ (Polydor) *Import – Single sided with etching on Side B
THE SCREAMERS – Punish or Be Damned 7″ (Self) *Color Vinyl
THE SERFS – Half Eaten by Dogs LP/CD (Trouble In Mind)
SHEER MAG – Compilation I, II & III LP (Third Man) *Reissue – Black or Ltd. Gold Vinyl
SHEER MAG – A Distant Call LP (Third Man) *Reissue – Black or Ltd. Clear Red Vinyl
SHEER MAG – Need to Feel Your Love LP (Third Man) *Black or Ltd. Coke-Bottle Clear Vinyl
SPARKS – Sparks LP (Friday Music) *Reissue – Ltd. Orange Vinyl
SPARKS – A Woofer in Tweeter's Clothing LP (Friday Music) *Reissue – Ltd. Gold Vinyl
TAYLOR SWIFT – 1989: Taylor's Version 2LP/CD/CS (Republic) *LP available as Crystal Skies Blue, Aquamarine Green, or Rose Garden Pink Vinyl, each w/ different cover art – Cassette is blue/pink shell variant
THE SWORD – Apocryphon LP (Craft) *180g, Reissue
TAKING BACK SUNDAY – 152 LP (Fantasy) *Ltd. Bone Vinyl
TALKING HEADS – Naked LP (Rhino) *Rocktober 2023 – Black or Ltd. Orchid Vinyl
TEJON STREET CORNER THIEVES – Juxtaposition LP (Liars Club)
TINY MOVING PARTS – Breathe LP (Hopeless) *2023 Repress – Neon Orange Vinyl
TOKIMONSTA x VAN JESS – Say Yes 12″ (Young Art) *Orange Vinyl
TOMAHAWK – Anonymous LP (Ipecac) *Reissue – Tan Vinyl
TOMAHAWK – Oddfellows LP (Ipecac) *Reissue – Radioactive Vinyl
WARGASM (UK) – Venom LP (Republic)
DINAH WASHINGTON – Great Women of Song LP (Verve) *Part of Verve series also featuring ASTRUD GILBERTO, SARAH VAUGHAN, and DINAH WASHINGTON
WILD NOTHING – Hold LP/CD (Captured Tracks) *Black or Ltd. Blue-in-Coke-Bottle Vinyl
VARIOUS – Hit the Bongo! The Latin Soul of Tico Records 2LP (Craft)
VARIOUS – If There's Hell Below… LP (Numero Group) ✶ ✶ ✶ ✶
VARIOUS – Imaginational Anthem Vol. XII: A Yorkshire Tribute to Michael Chapman LP (Tompkin's Square)
VARIOUS – Red Hot + Fela 2LP (Knitting Factory) 10th Anniversary – Yellow & Red Vinyl
VARIOUS – The Shining (Soundtrack) LP (Overlook) *Import, Reissue
VARIOUS – The Warriors (Soundtrack) 2LP (Waxwork) *180g, Remastered – w/ insert
VARIOUS – Where Rock & Roll was Born: Celebrating 100 Years of Sam Phillips 2LP (Sun)
**Titles preceded by >> have descriptions available in store or at https://reckless.com