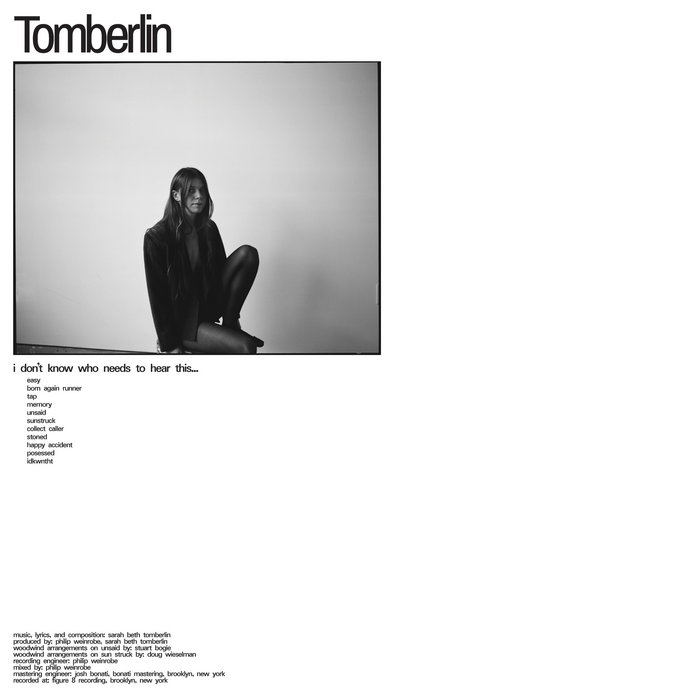 We were too busy with record store day to post the new releases last week so here's some of the important ones with this week's stuff. We still have a lot of great RSD titles in stock if you couldn't make it out. Thanks to everybody that did!
4/22/22 & 4/29/22 NEW RELEASES & IMPORTANT RESTOCKS
CARAMBOLAGE – Bon Voyage LP/CD (Tapete) & "Carambolage" & "Eilzustellung Expres" CD
CARAMBOLAGE were one of the first German all female New Wave bands. Rhythmic new wave with some post-punk & even ska elements at times & lyrics in German. Cool stuff!
COIL – Musick to Play in the Dark 2 LP/CD (Dais) Limited color or black vinyl
Dais delivers another essential COIL reissue, this time the 2000 acid fried classic "Musick to Play in the Dark 2." Recorded at a 8 bedroom estate on the West Coast of England, this one is demented journey of post THROBBING GRISTLE electronic experimentation, nods at the BBC Radiophonic sound, Mort Garson etc…all wrapped-up in that classic COIL drug haze. RECOMMENDED.
MELODY'S ECHO CHAMBER – Emotional Eternal LP/CD (Domino) limited color or black vinyl
This third album from French musician Melody Prochet continues to draw from the silky dream pop of COCTEAU TWINS and BEACH HOUSE as well as electro psych-funk in the mold of TAME IMPALA or later TORO Y MOI. Added is a newer sense of lyrical and sonic clarity, weaving ideas on growth and hardship through arrangements that have never sounded so simultaneously dense and airy. Another excellent record for Prochet. RECOMMENDED.
SPIRITUALIZED – Everything Was Beautiful LP/CD (Fat Possum) limited indie version or regular black vinyl
The 2022 SPIRITUALIZED album starts off with a woman's voice speaking the album title & the artwork is a play on a box of pills. Sound familiar? It should because Jason Pierce's now legendary "Ladies & Gentlemen We Are Floating in Space" also featured those two characteristics. One big difference on this one is the massive amount of musicians that participate, which sits at about 30. The last few albums have felt a little more "inward" but this one is BIG, with dense orchestrated & joyous explosions of notes. Jason Pierce is one of our favorite artists ever so anything new by the man is very welcome here. RECOMMENDED.
TOMBERLIN – I Don't Know Who Needs to Hear This… LP/CD/TAPE (Saddle Creek) limited color or black vinyl
Gorgeous, meditative indie folk from TOMBERLIN, with a similar vibe to HALEY HEYNDERICKX, LOMELDA and PHOEBE BRIDGERS or JULIEN BAKER when they're at their softest. Very tasteful, small, and organic arrangements (even in the case of the smattering synths) that accentuate her tender songwriting without consuming it. And believe it when we say these songs will have you crying like a big baby in no time. Great stuff on Saddle Creek!
TORO Y MOI – Mahal LP/CD/TAPE (Dead Oceans) limited color or black vinyl
The Bay Area's Chaz Bear has been at it as TORO Y MOI for over 12 years now. "Mahal" is a mostly upbeat collection of pop songs with a psychedelic edge. We're hints of PRINCE, Bill Withers, TAME IMPALA & BECK but it's all filtered through Bear's unique perspective. Fun stuff!
UNDEATH – It's Time…To Rise From the Grave LP (Prosthetic)
This is the second album from the great Rochester death metal band UNDEATH. The first was drenched in murky slime & this one is more forward & maybe catchy? As catchy as this sort of thing gets we guess. These guys are really onto something great here…RECOMMENDED.
OTHER IMPORTANT NEW RELEASES & IMPORTANT RESTOCKS
WILLIAM BASINSKI & JANEK SCHAEFER – …On Reflection CD (Temporary Residence)
BLOCK PARTY – Alpha Games LP (Infectious) color or black vinyl
S. CAREY – Break Me In LP (Jagjaguwar) limited color or black
COIL – Love's Secret Domain: Chaostrophy Edition 4LP/CD box set (Wax Trax!)
JOHN COLTRANE & JOHNNY HARTMAN – John Coltrane & Johnny Hartman LP (Verve) Acoustic Sound Series
ALICE DAMON – Windsong LP (Morning Trip) remaster of this private press gem!
GUS ENGLEHORN – Dungeon Master LP (Secret City)
FONTAINES D.C. – Skinty Fia LP/2LP/CD (Partisan) vinyl is sold out but we'll have more soon
HELMS ALEE – Keep This Be the Way LP (Sargent House)
DANIEL JOHNSTON – Hi, How Are You? The Unfinished Album LP (Thirty Tigers)
KEHLANI – Blue Water Road CD (Atlantic)
LOLA KIRKE – Lady For Sale LP (Third Man) limited color or black vinyl
LEWSBERG – In Your Hands LP (Lewsberg)
MIGOS – Culture III (Motown)
MAC MILLER – Faces LP (Warner)
CHARLES MINGUS – Mingus Three LP (Rhino)
MOON DUO – Circles LP (Sacred Bones) color vinyl reissue
MOON DUO – Mazes LP (Sacred Bones) color vinyl reissue
MOON DUO – Shadows of the Sun LP (Sacred Bones) color vinyl reissue
WILLIE NELSON – Beautiful Time LP (Legacy) back in print
PAVEMENT – Crooked Rain Crooked Rain LP (Matador) back in print
PAVEMENT – Slanted & Enchanted LP (Matador)
PINHEAD GUNPOWDER – Goodbye Ellston Avenue LP (1234 GO!)
BONNIE RAITT – Just Like That LP/CD (Redwing) limited color or black
SUICIDAL TENDENCIES – How Will I Laugh Tomorrow…LP (Century Media) limited color or black
TAME IMPALA – The Slow Rush 4LP deluxe box set (Interscope)
T.REX – 1972 6LP Deluxe box set (Demon)
THE WEEKND – Dawn FM LP (Republic)
NEIL YOUNG – Official Release Series 13,14,20,21 4CD box set (Reprise)