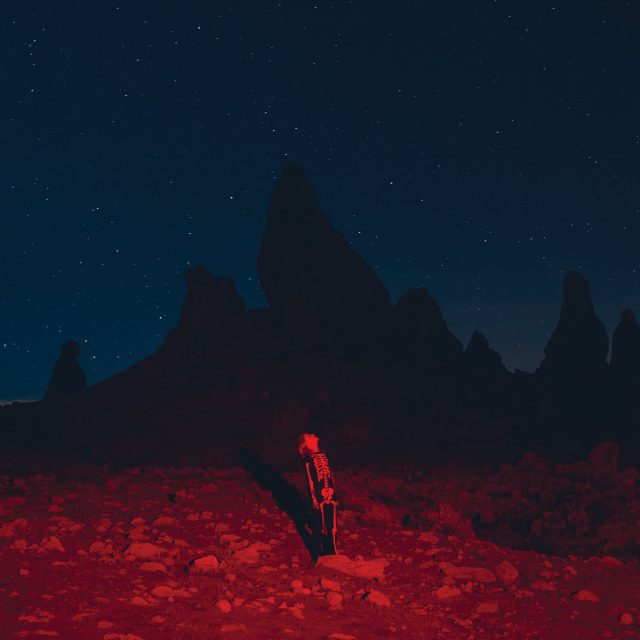 6/19/20 NEW RELEASES
ANIMATED EGG – ANIMATED EGG LP (Music on Vinyl) limited color vinyl
Legendary/groovy fuzz 60s fuzz rock album once again! Jerry Cole was a musician & producer who worked on "Pet Sounds" & some BYRDS hits & he also a member of the psych rock band THE ID. Outtakes from an ID session were then STOLEN by a different producer & repackaged as THE ANIMATED EGG, something Cole wasn't aware of until just before he died in 2008. Though some of it is somewhat dated sounding, there are some killer fuzz solos & some great playing. Think Harvey Mandel's 60s albums & you're on the right track. RECOMMENDED!
PHOEBE BRIDGERS – Punisher LP/CD (Dead Oceans) color or black vinyl
Phoebe Bridgers is one of the most talented young songwriters right now & her second record couldn't land at a better time. A nice mix of upbeat pop punk, orchestral indie folk & tear jerking ballads. She released a comment the day before the release & we think it speaks for itself:  I'm not pushing the record until things go back to normal because I don't think they should. Here it is a little early. Abolish the police. Hope you like it." RECOMMENDED.
BOB DYLAN – Rough & Rowdy Ways CD (Columbia) vinyl coming later this summer
Who would have thought that a 16+ minute Bob Dylan song about the Kennedy assassination would be one of our favorite quarantine songs? Well here we are folks. Bob seems to have found the next level & this 2020 record has some truly inspired moments from the living legend. A great record that will certainly appear on many 2020 year end lists if we make it that far. RECOMMENDED.
HAROLD GROSSKOPF – Synthesist 2LP (Bureau B) 40th anniversary color vinyl
Bureau B presents the first solo album by ASHRA drummer HARALD GROSSKOPF, originally released in 1980 on Sky Records. This LSD-influenced album is one of the classics of German electronic music.Absolutely beautiful and liberating. A MUST! This 40th anniversary edition is pressed on color vinyl & features a bonus LP of various artists giving their takes on the songs.
SUN CITY GIRLS – Live at the Sky Church: September 3, 2004 LP/DVD (Twenty One Eight Two)
This is the first new SUN CITY GIRLS music released in about 10 years. This was recorded live in Seattle in 2004 & displays the full force of these legendary free jazz/rock/psych masters.
NEIL YOUNG – Homegrown LP/CD (w/ print) CDS are already sold out & we'll probably run out of vinyl soon. We'll have more cds soon, more vinyl in July
We all need something to look forward to these days & for us it's been this previously unreleased album by Neil Young recorded in 1974/75 as his relationship with Carrie Snodgress was coming to an end. Neil was already a few albums into his now legendary "ditch trilogy" & the label was looking for a more upbeat, radio friendly album & this would have fulfilled that request but Neil felt it was too personal & decided to move on. Since then he's had a change of heart & actually apologized for not releasing it before. Neil already blew us away with the previously unreleased "Hitchhiker" album but this one is even better. This isn't a throwaway outtakes record, in fact it's maybe one of his best, fitting in nicely next to "Comes a Time" or "Harvest". Featuring members of THE BAND on a few songs as well as CRAZY HORSE members, there's now ANOTHER classic album to add to Neil Young's already ridiculous discography.
OTHER IMPORTANT NEW RELEASES
DON BRYANT – You Make Me Feel LP (Fat Possum)
CRO-MAGS – In the Beginning LP (Mission Two)
DARKSTAR – Civic Jams LP (Warp)
DEERHOOF – Future Teenage Cave Artists LP/CD/TAPE (Joyful Noise) with free tape of
the band covering the VOIVOD album "Angel Rat!" These are at Wicker Park
ANDREW HILL – Smokestack LP (Blue Note)
HOLY HIVE – Float Back to You LP/CD (Big Crown) color or black vinyl
LAMB OF GOD – Lamb of God LP (Epic) limited red swirl vinyl
OKKYUNG LEE – Yeo-Neun LP (Shelter Press)
MAN MAN – Dream Hunting in the Valley of the In-Between LP (Sub Pop) color vinyl
"Loser Edition"
THE NATIONAL – High Violet 3LP 10th Anniversary Edition LP (4AD)
OTHER LIVES – Tamer Animals LP (ATO)
OWEN – Avalanche LP (Polyvinyl)
LUKE SCHNEIDER – Altar of Harmony LP (Third Man) very limited, already out of print
color vinyl that comes with an incense set!
THE SCRUFFS – Teenage Tragedies 1974-1979 LP (Mono-Tone)
SWORD – Conquest of Kingdoms LP (Craft)
VILE CREATURE – Glory, Glory! Apathy Took Helm! (Prosthetic)
WAILIN STORMS – Rattle LP (Gilead Media)
JESSIE WARE – What's Your Pleasure LP (Interscope)
LARRY YOUNG – Into Somethin' LP (Blue Note)
ZELIENOPLE – Hold You Up LP (Miasmah) back in stock!