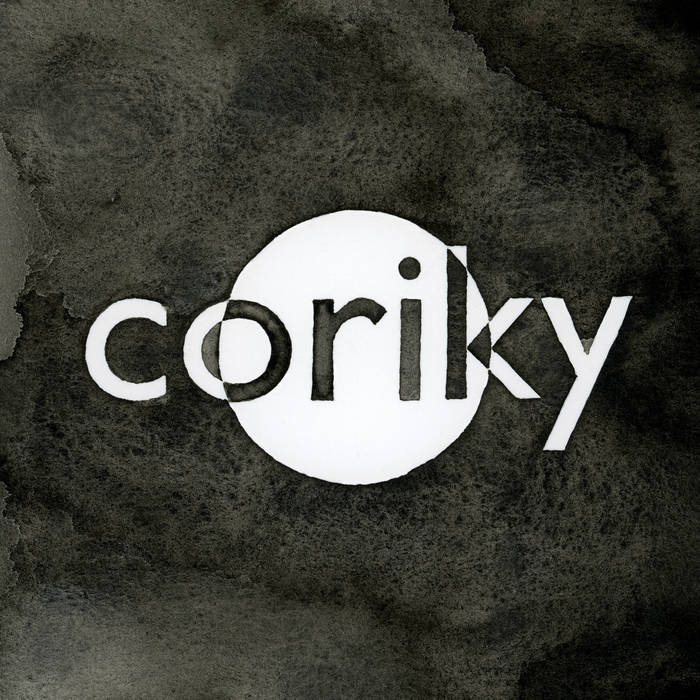 ALBERT AYLER – New Grass LP (Third Man)
Third Man gets into the jazz game with this reissue of the classic but often misunderstood 1969 album by saxophone legend Albert Ayler. A mix of his free jazz style with some groovy soul tunes, electric bass, spoken word passages, gospel inspired backing vocals & more. It's easy to imagine that this must have turned a lot of heads back in the day, especially withstuffy critics. RECOMMENDED.
CORIKY – Coriky LP/CD (Dischord)
This one couldn't have landed at a better time! CORIKY is a new trio from D.C. featuring Ian Mackaye on guitar, his partner Amy Farina on drums & Joe Lally on bass & there's a lot to like here. In a lot of ways this is exactly what you probably would imagine & we mean that in the best way possible. It's like a more stripped-down FUGAZI & simultaneously a more expanded EVENS. Joe Lally is just as important in driving this band & as he was in FUGAZI & his bass lines interact with the guitar & drums perfectly. Ian & Amy trade off & share vocals & their voices sound excellent together. This is the closest we'll get to a new FUGAZI record any time soon & it's simultaneously its own thing. We didn't realize how badly we needed a record like this until we heard. RECOMMENDED.
COUNTRY WESTERNS – COUNTRY WESTERNS (Fat Possum)
COUNTRY WESTERNS are a trio from Nashville that doesn't play country western music. Their sound owes more to 80's Minneapolis bands like THE REPLACEMENTS & early SOUL ASYLUM than any Grand Ole Opry performers. The band features members of SILVER JEWS, JESSE & former Reckless alum & STATE CHAMPION member Sabrina Rush. HELL YEAH!
KHRUANGBIN – Mordechai LP/CD limited pink or black vinyl. We also have some free patches to give away while supplies last
The 2018 album "Con Todo El Mundo" by the Houston band KHRUANGBIN started out slow at the store but once it picked up, the hype started to build gradually around the band & it's become one of our best sellers of the past 2 years. Now the talented trio is back with "Mordechai", an album that should solidify them as one of the most exciting bands going right now. Using melodic elements of Middle Eastern, Thai & South American psych rock & surf & funk with a super tight rhythm section, they create timeless & infectious sounding songs. This one has a lot more singing but like the rest of the arrangements, it's efficient & no notes feel wasted. Another amazing album by KHRUANGBIN. RECOMMENDED.
MIDWIFE – Forever LP (The Flenser)
"Forever" is the 2020 album by the Denver based  project of Madeline Johnston called MIDWIFE. The album is a memorial for a friend of Johnston's that passed recently & though the album does have some heavy vibes, it's also bittersweet & hopeful. Johnston lived at the legendary Denver art space Rhinoceropolis & that's where a lot of the MIDWIFE sound was formed. Expertly crafted slow core/shoegaze that will appeal to fans of JESU, CODEINE, JESUS & MARY CHAIN, HAVE A NICE LIFE etc…RECOMMENDED.
POTTERY – Welcome to Bobby's Motel LP/CD (Partisan) w/ lyric booklet
Montreal's POTTERY explodes with energy on their first full-length, channeling the funk-punk of the New York scene in the late 70s / early 80s (KONK, BUSH TETRAS, LIQUID LIQUID) as well as the titans of the off-kilter we all know and love — DEVO, all while never taking themselves or their lyrical content all that seriously. "Bobby's Motel" embraces its own excess, with the odd songwriting and vocal delivery bolstered by massive percussion and juicy guitar hooks. RECOMMENDED!
REDD KROSS – Red Cross EP 12"/CD (Merge) 40th anniversary ed. w/ bonus tracks
40th anniversary of the debut release from REDD KROSS, recorded when the Brothers McDonald were only mere teens. Tracked in the studio in one day with each song clocking in at around a minute apiece, this self-titled EP is an explosive, uninhibited document of raw punk energy, foretelling the future of RK. RECOMMENDED!!
VARIOUS ARTISTS – Louis Wayne Moody High LP (Numero Group)
An excellent compilation of mysterious underground garage rock tunes from the 60s. Like the best genre compilations, this one has a really specific vibe & the songs sound excellent together. This one sort of reminds us of the excellent "Anxious Color" comp on Mississippi. RECOMMENDED.
WOODS – Strange to Explain LP (Woodsist)
The now bi-coastal band WOODS returns with a new album for these pandemic times in 2020. These guys have been at it for 15 years now so they know how to write a song & there are a lot of good ones on here. This one is pretty "rootsy" with acoustic driven ballads that remind us of early SHINS, mellow rockers backed with some Rhodes piano & overall pretty chill vibes.
OTHER IMPORTANT NEW RELEASES
ARCHERS OF LOAF – Talking Over Talk b/w Cruel Reminder 7" (Merge) new AoL songs!
BLANCK MASS – BLANCK MASS 2LP (Sacred Bones)
THE FALL – Reformation Post TLC LP (Cherry Red) color vinyl reissue
FANNY – Fanny LP (Real Gone) ltd. white vinyl reissue
ART FEYNMAN – Half Price at 3:30 LP (Western Vinyl)
FIERY FURNACES – Down at the So & So On Somewhere 7" (Third Man)
GORDI – Our Two Skins LP (Jagjaguwar)
ERIK HALL – Music for 18 Musicians LP (Western Vinyl)
BECCA MANCARI – The Greatest Part LP (Captured Tracks)
NAEEM – Startisha LP (37d03d) red vinyl
PARK HYE JIN – How can I 12" (Ninja Tune)
PROF – Powderhorn Suites LP (Rhymesayers)
PUBLIC PRACTICE – Gentle Grip LP (Wharf Cat)
JOSEY REBELLE – Josey in Space 12" (Beats in Space)
REIGNING SOUND – Home For Orphans LP (Merge) 15th anniversary ed.
ROLLING STONES – Living in a Ghost Town 10" (Polydor) new song on orange vinyl
ROLLING STONES – Bigger Bang LP (Polydor) half-speed remaster
ROLLING STONES – Black & Blue LP (Polydor) half-speed remaster
ROLLING STONES – Bridges to Babylon LP (Polydor) half-speed remaster
ROLLING STONES – Dirty Work LP (Polydor) half-speed remaster
ROLLING STONES – Emotional Rescue LP (Polydor) half-speed remaster
ROLLING STONES – Exile On Main Street LP (Polydor) half-speed remaster
ROLLING STONES – It's Only Rock n Roll LP (Polydor) half-speed remaster
ROLLING STONES – Some Girls LP (Polydor) half-speed remaster
ROLLING STONES – Sticky Fingers LP (Polydor) half-speed remaster
ROLLING STONES – Tattoo You LP (Polydor) half-speed remaster
ROLLING STONES – Under Cover LP (Polydor) half-speed remaster
ROLLING STONES – Voodoo Lounge LP (Polydor) half-speed remaster
SOFIE – Cult Survivor LP (Stones Throw)
SQUID – Sludge b/w Broadcaster 10" (Warp)
VARIOUS ARTISTS – Field Work: Ultrasonic LP (Temporary Residence)
WETWARE – Flail LP (Dais)