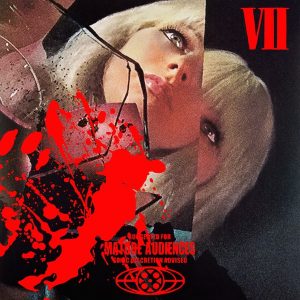 CHROMATICS – Closer to Grey LP (Italians Do It Better)
For the past few years, a new CHROMATICS records called "Dear Tommy" has been teased relentlessly. Supposedly the album was actually finished & pressed but after head honcho Johnny Jewel almost drowned in Hawaii he  allegedly destroyed the entire pressing. Thankfully Johnny is alive & well & instead of "Dear Tommy" we now get the most mellow CHROMATICS record yet called "Closer to Grey." Like the previous album, this one starts off with a cover, this time a subdued version of the Simon & Garfunkel classic "The Sound of Silence." Ruth Radelet seems to be more present than ever & her smooth & silky voice sounds great as always. Hopefully we'll get to hear "Dear Tommy" someday but any new record by these guys is welcome.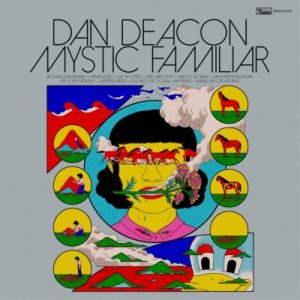 DAN DEACON – Mystic Familiar LP/CD ltd. silver vinyl
What better way to cap off the first month of 2020 than with DAN DEACON's first proper studio album since 2015's GLISS RIFFER. In those 5 years, DEACON has scored 2 different documentaries, and his knack for soundtrack composition is immediately evident on MYSTIC FAMILIAR. As always, there are the layers upon layers of instruments and sounds, buthere they take on an even more cinematic and downright inspiring mood. But while some moments feel film-ready, with their PHILIP GLASS-esque arpeggios, other points wouldn't be entirely out of place on a mixtape with a triumphant, early 00's ARCADE FIRE track. Every time I listen to DAN DEACON, I feel like I could fly up & punch a hole in the moon, but I wouldn't because I'd rather make the world a better place – and that's the kind of feeling we could all
DESTROYER – Have We Met LP/CD (Merge) ltd. seafoam green "Peak Vinyl" edition
The endearingly haggard Dan Bejar returns as DESTROYER with his first album since 2017's "Ken", and continues to pursue the breezy, yacht-rock influences that has bolstered his expressionistic chanson for the past ten years. Like a MOUNT EERIE or MARK KOZELEK, this music seems to serve as a canvas for their post-modern self- deprecating tongue-firmly-in-cheek poetry, but Bejar's plastic soul has an elegance and romanticism that elevates both the humanism and empathy present in his lyrical worldview. This is literate pop music of the highest order. VERY MUCH RECOMMENDED!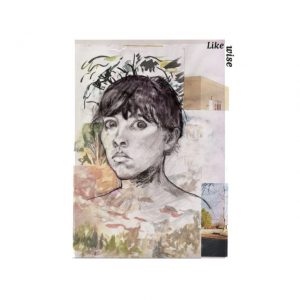 FRANCES QUINLAN – Likewise LP/CD/TAPE (Saddle Creek) ltd. pink vinyl
The first solo outing for HOP ALONG's lead singer and songwriter continues her upward trajectory, elevating the writing to totally new heights. FRANCES QUINLAN is a razor-sharp lyricist, able to manufacture lines of observation without sacrificing phonetics. While "Likewise" sees QUINLAN using more electronics in the arrangements than on previous HOP ALONG albums, the organic instruments are the ones that truly shine, in particular the propulsive and snappy rhythm section (kind of sounding like the earlier two records from Reckless favorite BIG THIEF). But to no surprise, the most striking element is QUINLAN's voice: bright, forceful, raspy and expressive. Folks, this is the genuine article. RECOMMENDED.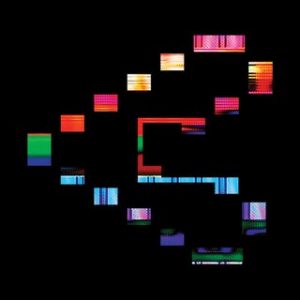 SQUAREPUSHER – Be Up A Hello LP/CD (Warp)
One of Warp Records' most storied artists from across it's history returns after a five-year hiatus. The man best known as SQUAREPUSHER has been pushing the boundaries of braindance for the past quarter of a century, but "Be Up A Hello" brings him back to his acid-soaked, break-laden roots. GET IT GET IT GET IT.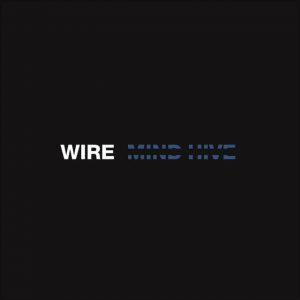 WIRE – Mind Hive LP/CD (Pink Flag)
They're back again with new music for the first time since 2017's "Silver & Lead", and it doesn't seem like WIRE has lost a step. "Mind Hive" leans more in the band's pop stylings, but there's no loss of angularity or heaviness in these tracks.
Other important new releases
ANDRAS – Joyful LP (RVNG)
BOBBY BROWN – Bobby Brown Live: Dignity & Divinity of All Life LP (HoboAngelMutt)
BOBBY BROWN – Enlightening Beam of Axonda LP (HoboAngelMutt)
COIL – Swanyard 3LP (Infinite Fog)
EMINEM – Music to be Murdered By CD (Interscope)
FREDDIE GIBBS & MADLIB – Bandana Beats LP (Keep Cool/RCA)
POLICA – When We Stay Alive LP (Memphis Industries) 
SEVERED HEADS – Clean 2LP (Dark Entries)
SQURL – Some Music for Robby Muller LP (Sacred Bones) ltd color or black vinyl
TALL TALL TREES – A Wave of Golden Things LP (Joyful Noise)
TORRES – Silver Tongue LP/CD (Merge) ltd. silver & green split "Peak Vinyl" edition
WILD NOTHING – Laughing Gas EP (Captured Tracks)