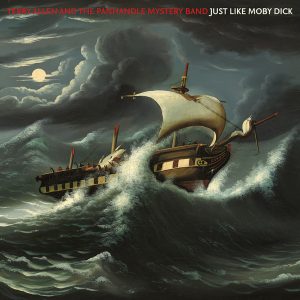 TERRY ALLEN & THE PANHANDLE MYSTERY BAND – Just Like Moby Dick LP/CD 
   (Paradise of Bachelors)
The Texas songwriter Terry Allen returns with his first new album since 2013. Allen is a masterful lyricist & on this one he tells stories about dead strippers, a vampire circus, endless wars & much more. RECOMMENDED.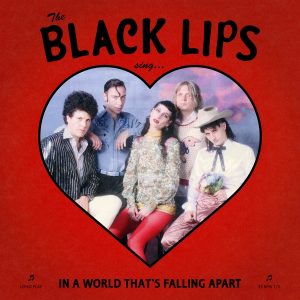 BLACK LIPS – Sing In A World That's Falling Apart LP/CD (Fire)
Legendary garage-rock contortionists, BLACK LIPS, are back with their 9th (count em) NINTH LP! Acquaint yourself with 12 tracks of country-fried, rootin-tootin', twangified,quarry-swimmin', moon howlin', saloon-shufflin' FUN! Black Lips dangerously reimagine the country genre while paying homage to the greats (Cash, Lynn, Parton, Nelson).  This record proves you can achieve maturity without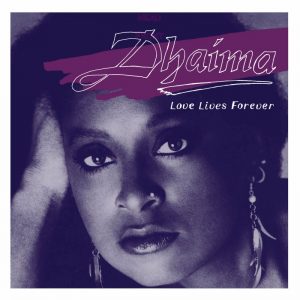 DHAIMA – Love Lives Forever LP (Numero Group) color or black vinyl
The is the first collection of songs by the late Miami singer Dhaima. She released music in the 80s & 90s & her music was a mix of reggae/dub & soul absolutely DRENCHED in 80s production with plenty of vocoder, gated snare drums & MIAMI VICE cool. FANTASTIC.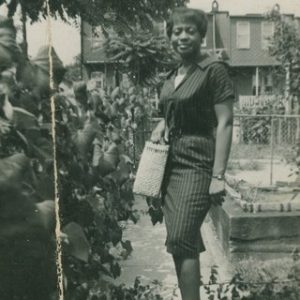 JEFF PARKER – Suite For Max Brown LP/CD (International Anthem)
The L.A. via Chicago musician Jeff Parker dedicated his 2016 solo album to his father & this follow-up "Suite for Max Brown" is dedicated to his mother.
The record opens with a mid-tempo, funky track featuring Parker's talented daughter Ruby on vocals. This song would fit in nicely next to some songs from Solange's excellent "When I Get Home." Like "New Breed" this album is made of studio experiments with Parker on a variety of instruments besides guitar including samplers, synths & some great bass playing. Once again Parker flirts with funk, fusion, jazz & electronic music. Trust us, Making music this "cool" isn't easy but Jeff Parker certainly makes it seem that way. RECOMMENDED
SILKWORM – In the West 2LP (Comedy Minus One)
SILKWORM's second LP is available here for the first time on vinyl, on a double LP with liner notes from the incomparable TIM MIDYETT. And the cover is a bit brighter than the original CD version. Honestly, if you do not already know that you need to buy this guy, I don't want to speak to you. VERY RECOMMENDED.
Other important new releases
ANGELO BADALAMENTI – Music From Twin Peaks LP (Rhino) color vinyl with original art
EAST VILLAGE – Hotrod Hotel LP (Slumberland)
EN ATTENDANT ANA – JUILLET LP/CD (Trouble In Mind) color or black vinyl
GLASS BEACH – The First Glass Beach Album LP/CD (Rat Castle)
ROBERT HAIGH – Black Sarabande LP (Unseen Worlds)
MIDNIGHT – Rebirth by Blasphemy LP (Metal Blade)
MORPHINE – Good 2LP (Run out Groove) numbered limited ed. reissue
HELADO NEGRO & THE SMILE BAND – Live at KCRW LP (RVNG)
OKAY KAYA – Watch This Liquid Pour Itself LP (Jagjaguwar)
PET SHOP BOYS – Hotspot LP/CD (X2)
POD BLOTZ – Transdimensional System LP (Dais) 
RAMONES – It's Alive 2LP (Rhino) color vinyl reissue
RECONDITE – Dwell LP (Ghostly International) 
SEX PISTOLS – Never Mind the Bollocks… LP (Rhino) color vinyl reissue
ANDY SHAUF – Neon Skyline LP (Anti-) color vinyl
SUPERGRASS – Strange Ones 1994-2008 2LP (BMG)
TNGHT – Tnght II LP (Warp)
WOLF PARADE – Thin Mind LP/CD/CS (Sub Pop) color vinyl Loser Edition while supplies
   last