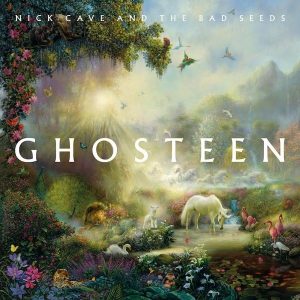 NICK CAVE & THE BAD SEEDS – Ghosteen LP/CD (Bad Seeds Inc)
"Ghosteen" is the first Nick Cave album of entirely new songs since the death of his son Arthur in 2015. The tragedy was addressed in some parts of "Skeleton Tree" & the companion film that went with it, but the grief & sorrow of losing his child is spread throughout this incredible album. The mood is obviously sombre at times but there is a sense of hope & healing to be found. There aren't any drums or much rhythm at all here, instead the mostly synthesizer based songs flow along, almost in a stream of consciousness way that fits perfectly with the often spoken lyrics & choir backing vocals. The album feels like a person trying to work through their grief & pain in their head & how sometimes brief moments of happiness will appear then get erased almost immediately in guilt. No doubt this is heavy affair but it's a beautiful one too. RECOMMENDED.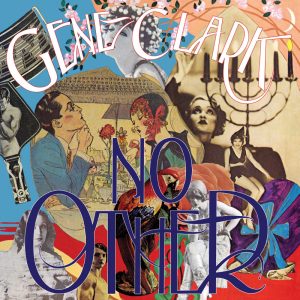 GENE CLARK – No Other LP/CD/2CD deluxe (4AD)
The 1974 album by THE BYRDS front man Gene Clark didn't cause much of a stir when it was originally released but over the years it's slowly built a cult following. Now reissued & remastered by 4AD, this incredible psychedelic folk rock record sounds fantastic. The title track is an epic psych-rock jam with some fuzzed-out bass & keyboards that sound futuristic even now. The record has a pretty dark vibe, reminding us of Neil Young & Crazy Horse, Graham Nash's excellent first few solo albums, Terry Reid etc… Fans will want to pick this up for the remastered sound & we'd imagine a lot people will be stoked to hear this for this first time. RECOMMENDED.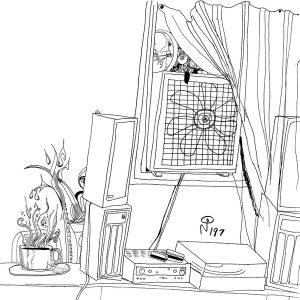 GARY DAVENPORT – Scattered Thoughts LP (Numero)
Numero gives us a quick little 13-track comp from San Antonio's GARY DAVENPORT, founder of Closet Records and accomplished musician in the local scene. Really nice late 70's lo-fi guitar pop in the vein of CLEANERS FROM VENUS and TELEVISION PERSONALITIES.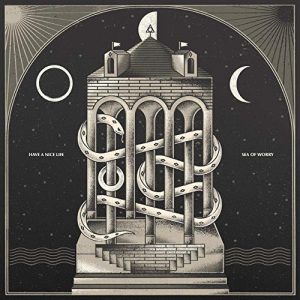 HAVE A NICE LIFE – Sea of Worry (The Flenser)
The Connecticut band HAVE A NICE LIFE are known for their nihilistic lyrics & dark post-punk sound. Despite those descriptors, the bands music can actually be pretty melodic & that's the case on a lot of the tunes on their 2019 album "Sea of Worry." The recording is a little lo-fi & reminds us of early WILD NOTHING, Kranky era DEERHUNTER, BELONG, DIIV etc… Fans of  this band will not be disappointed. RECOMMENDED.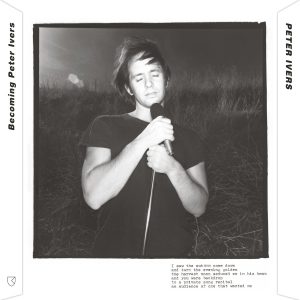 PETER IVERS – Becoming Peter Ivers 2LP/CD (RVNG)
RVNG gifts us with a beauty of a collection from the late PETER IVERS, gathering demos, rehearsals, studio sessions and more that dig closer to the root of IVERS' haunting outsider folk, glam-laden pop and leftfield sonic experiments. IVERS was tragically murdered under mysterious circumstances in 1983, lending an added air of melancholy to these tracks. Fortunately, RVNG has found these previously unheard recordings, which strip away production pretenses and lay bare the brilliance of his songwriting.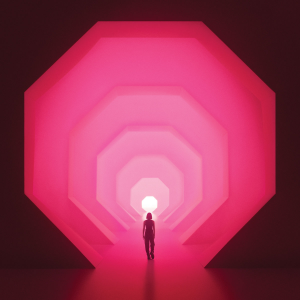 LAPALUX – Amnioverse 2LP/CD (Brainfeeder)
Fourth full-length on Brainfeeder for Stuart Howard, aka LAPALUX, and this one builds its foundation from more fragile and organic materials. Howard constructed these tracks using snippets of voice from friends and family, layering them with recordings of wind, rain and fire. But make no mistake, this is not field recording alone. Howard gives us a dance record with rich modular synths, breakbeats and breezy analog percussion, making something far more theatrical than he's ever done.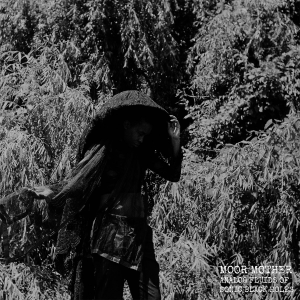 MOOR MOTHER – Analog Fluids of Sonic Black Holes LP/CD (Don Giovanni)
Camae Ayewa returns for her third record under her moniker MOOR MOTHER, and her first since 2017's "The Motionless Present". Ayewa has kept busy, working as vocalist for free jazz unit IRREVERSIBLE ENTANGLEMENTS, collaborating with ART ENSEMBLE OF CHICAGO, and most recently provided a remix for noise metal duo THE BODY. It's hard to truly categorize MOOR MOTHER's music, but "Analog Fluids" is the most clearly "hip-hop" of her career, utilizing more beat-driven cadences and adding broken beat production that often resembles leftfield peers like CLIPPING or JPEGMAFIA. Is this hip-hop in the most conservative sense of the term? It's pushing against that boundary into the realm of free poetry and sound collage. This is killer stuff for those with an ear towards forward-thinking music.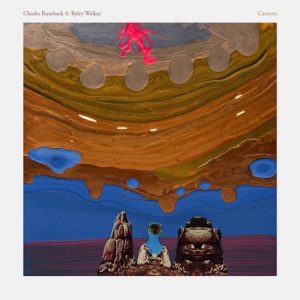 CHARLES RUMBACK & RYLEY WALKER – Little Common Twist LP/CD (Thrill Jockey)
This local collaboration between high-demand free jazz drummer CHARLES RUMBACK and the bad boy of fingerpicked guitar RYLEY WALKER explores the boundless free improv that both excel in, while still being tied together by their intuitive sense for cooperation. RECOMMENDED for fans of BERT JANSCH or JOHN RENBOURN, as well as avant jazz along the lines of SUN RA or the AACM. For those maybe scared off by this description – this is still very accessible and endlessly rewarding music.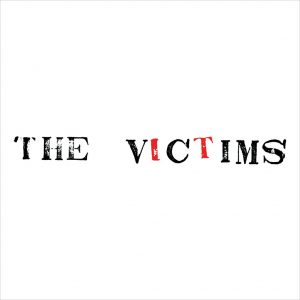 VICTIMS – Victims LP (In The Red)
It's kind of insane that it's taken this long for official reissues of the legendary recordings by the late 70's Aussie punkers THE VICTIMS to see the light of day. There have been reissues here & there of the singles but now the classic 7″s are here with a full side of previously unreleased demos. The featured Dave Faulkner (listed as Dave Flick here) who would later go on to THE HOODOO GURUS. Catchy as hell tunes with a similar menace to early SAINTS with hints of  60s garage. SO RECOMMENDED!!!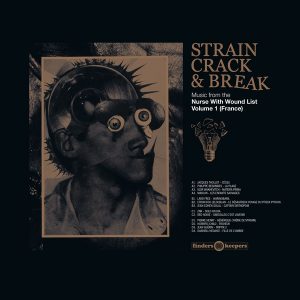 V/A – Strain, Crack & Break: Music from the Nurse With Wound List Volume 1 (France) 2LP (Finders Keepers)
The NURSE WITH WOUND list has been a touchstone for record collectors for years and now, finally, NWW's STEPHEN STAPLETON has partnered with FINDERS KEEPERS to present the 'right tracks' for the public to feast on. Artists include JACQUES THOLLOT, LARD FREE, ETRON FOU LELOUBLAN, JEAN COHEN-SOLAL, Z., PIERRE HENRY and more. Official, authenticated, legal and cool.
OTHER IMPORTANT NEW RELEASES
THE COMET IS COMING – Death to the Planet LP (Leaf) reissue
LUCY DACUS – 2019 LP (Matador)
MARIE DAVIDSON – Chasing the Light 12" (Ninja Tune)
FKA TWIGS – Magdalene LP/CD (Young Turks)
GREET DEATH – New Hell LP/CD (Deathwish) indie color or black vinyl
IRON AGE – The Sleeping Eye LP (20 Buck Spin) reissue
MONO – Before the Past: Live at Electrical Audio LP/CD (Temporary Residence)
NO VACATION – Phasing LP (Top Shelf)
REGIS – Necklace of Bites 2LP (Downwards)
SLAYER – Repentless Killogy: Live at the Forum in Inglewood, CA 2LP (Nuclear Blast) 
    Ltd color vinyl
TEEBS – Annica LP/CD (Brainfeeder)
TEMPERS – Private Life LP (Dais)
THOU – Ceremonies of Repetition 2LP (Gilead)
V/A – Nigeria Soul Power 70: Afro-Funk, Afro-Rock, Afro-Disco 2LP/CD (Soul Jazz)
V/A – Onda De Amor: Synthesized Brazilian HIts That Never Were (1985-94) 2LP (Soundway)
V/A – Too Late to Pray: Defiant Chicago Roots LP/DELUXE LP/CD (Bloodshot)