PATRICK COWLEY – Mechanical Fantasy Box LP/CD (Dark Entries)
San Francisco's Dark Entries continues their noble campaign of releasing or reissuing the works of PATRICK COWLEY. Mechanical Fantasy Box mines more reel-to-reels from COWLEY's unissued archives, alongside a journal chronicling COWLEY's sexual discoveries at the time and his post-Stonewall liberation. This also includes photo collages and doodles, so if you're a COWLEY fanatic like most of us here are, this is ESSENTIAL!
ITASCA – Spring LP (Paradise of Bachelors)
Since the release of the excellent 2016 album "Open to Chance", Kayla Cohen transplanted from L.A. to a small adobe house in New Mexico for two seasons to write "Spring." Having just spent some time in Santa Fe & Albuquerque myself, I can very much understand the draw of writing & recording in that magical place. There's a certain slowness to everything there, almost like everyone understands that you need to take some time out to appreciate the landscape that is beautiful as it is harsh & amazing sunsets that are so difficult to describe. Cohen seems to have absorbed those New Mexico qualities as the songs seem to be in no hurry to present themselves, they just are what they are, simple & pure. With some help from a number of current & ex Chicagoans including Cooper of CAVE/BITCHIN' BAJAS, Jim Elkington on string arrangements & Mark Riordan on piano amongst others, Kayla Cohen has created a masterpiece. RECOMMENDED.
LINDSTRØM – On A Clear Day I Can See You Forever LP/CD (Smalltown Supersound)
Disco revivalist LINDSTRØM returns with a minimalist piece of synth worship, utilizing hardware instruments exclusively to craft lean, moody tracks. Certainly less danceable, but no less cosmic or gripping.
MID-AIR THIEF – Crumbling LP/CD (Top Shelf)
Top Shelf Records gifts us the first physical edition of MID-AIR THIEF's stunning LP available outside of self-released editions from their native South Korea.  "Crumbling" is a bizarre mixture of ethereal folk a la Japan's GHOST with cosmic psych-pop that utilizes both drum machines and analog synthesizers. The result is one of the most thrilling and unique records of this past decade, able to pull from past influences to draw them together in a swirling collage of new sounds. The music here is filled with pathos, as profound as it is uncategorizable.
OM – BBC RADIO 1 2×10" (Drag City)
Four songs from "Advaitic Songs" & "God Is Good" recorded at BBC Radio 1 in May 2019. This is a great sounding session featuring Tyler from WATTER on synths.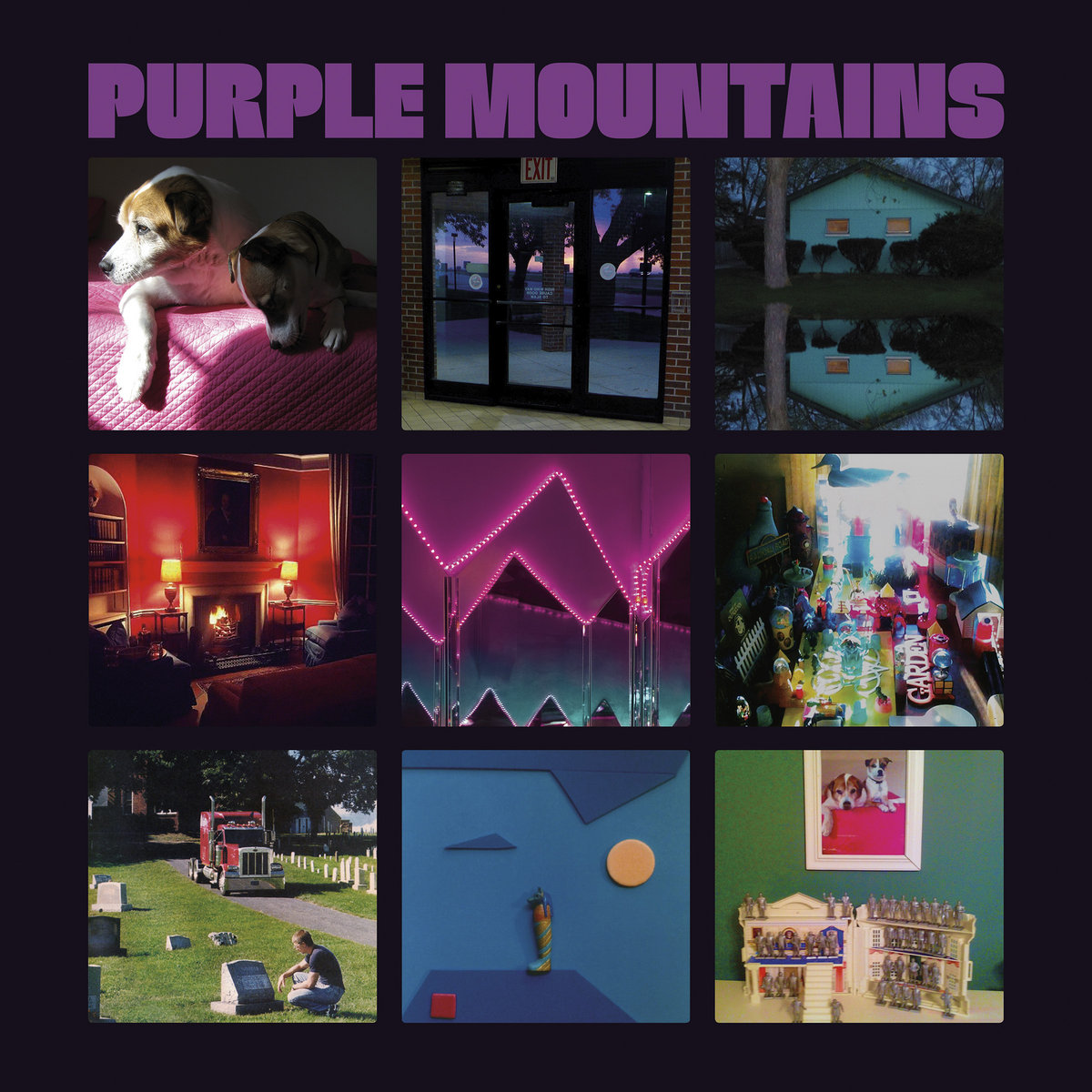 PURPLE MOUNTAINS – PURPLE MOUNTAINS LP (Drag City) vinyl finally back in stock
We'd imagine that most people reading this know that former SILVER JEWS front man, poet & singer David Berman took his own life in the summer of 2019. Listening to the record posthumously is a pretty strange experience because the lyrics have so much wore weight & everything is laid bare for all to hear. It's such a tragic story but we suppose we should all feel lucky that David left us this last gift.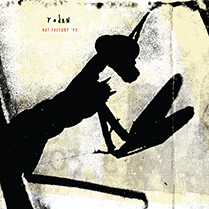 RODAN – Hat Factory LP (Quarterstick)
More RODAN? Don't mind if we do! These recordings were made at the Hat Factory studio in Baltimore in 1993. These are early versions of songs that would end up ontheir classic album "Rusty." These aren't just demos though, these are excellent quality recordings with some different energy & vibes. RECOMMENDED!
RYUICHI SAKAMOTO – Thousand Knives of Ryuichi Sakamoto LP (Wewantsounds)
Wewantsounds present a reissue of RYUCHI SAKAMOTO's first solo album 'Thousand Knives of Ryuichi Sakamoto', originally released in 1978 on the sought-after Better Days label. SAKAMOTO was a member of YELLOW MAGIC ORCHESTRA at the time, but the group hadn't released their first album yet. Features SAKAMOTO on a wide range of synthesizers. This album was a blueprint for the YMO sound.
MAMMAN SANI – La Musique Électronique du Niger LP (Sahel Sounds)
MAMMANI SANI ABDULLAYE is a legendary name in Niger's avant garde. These mesmerising keyboard instrumentals are absolutely the stuff of dreams. Originally used in radio broadcasts and TV segues, these will put listeners in another world. ASTONISHING!
SUDAN ARCHIVES – Athena LP/CD (Stones Throw) 
After a pair of stellar EPs, we finally get the first full-length from SUDAN ARCHIVES. The LA-via-Cincinnati violinist has made a name for herself with a palette that bridges beat production and Sudanese fiddle music together into very idiosyncratic R&B. The result is music that expertly maneuvers between bold, delicate, defiant and confessional. This will undoubtedly make its way onto many "Best Of" lists, including for those of us here at Reckless.
A WINGED VICTORY FOR THE SULLEN – The Undivided Five LP/CD (Ninja Tune) 
 "The Undivided Five" is the fifth overall release from A WINGED VICTORY FOR THE SULLEN, following their debut,two film scores and an EP. The duo of Dustin O'Halloran and former STARS OF THE LID member Adam Wiltzie bring more of their detailed arrangements and sweeping chords to this project, drawing comparisons to MAX RICHTER, TIM HECKER or the late great JOHANN JOHANNSSON. "The Undivided Five" is based conceptually on the patterns of the number five – whether it be the five senses, the divine interval or a harmonic perfect fifth – drawing inspiration from artist Hilma af Klimt, who belonged to a group of women called "The Five" who stressed keeping connections with the spiritual realm. That oughta give you an idea of the immense heights reached by the duo on this record.
Other important releases:
ALTIN GUN – On LP (ATO)
CHEAP QUEEN – King Princess LP (Columbia)
COLDPLAY – Arabesque b/w Orphans 7" (Third Man)
BRADFORD COX/CATE LE BON – MYTHS (Mexican Summer)
DELTA 5 – Singles & Sessions 1979-1981 LP (Kill Rock Stars)
BOB DYLAN – Travelin' Thru 1967-1969: Bootleg Series Volume 15 3LP/3CD (Legacy)
NILS FRAHM – All Encores CD (Erased Tapes)
MICHAEL KIWANUKA – Kiwanuka LP/CD (Polydor)
LIFETIME – Jersey's Best Dancers LP (Jade Tree) color vinyl reissue
JEFF LYNNE'S ELO – From Out of Nowhere LP/CD (Columbia)
CHARLIE MEGIRA – Tomorrow's Gone 2LP (Numero)
MOON BROS – Easy Way Is Not Hard Enough LP (Western Vinyl)
NIRVANA – Unplugged In New York: 25th Anniversary Edition 2LP (Geffen)
OMNI – Networker LP/CD (Sub Pop) loser edition color vinyl
R.E.M. – Monster: 25th Anniversary Expanded Edition 2LP/LP/2CD (Concord)
ROLLING STONES – Let it Bleed: 50th Anniversary Edition LP/CD (Abkco) 5
TY SEGALL – Pig Man Lives Volume 1: Demos 2007-2017 4LP (Drag City)
SOCIAL DISTORTION – Mommy's Little Monster LP (Craft) reissued!
SOCIAL DISTORTION – Mainliner: Wreckage From the Past LP (Craft) reissued!
SOCIAL DISTORTION – Sex, Love & Rock & Roll LP (Craft) reissued
TURNOVER – Altogether LP/CD (Run For Cover) available in purple or "black & yellow galaxy vinyl!
VETIVER – Up On High LP/CD (Mama Bird)
V/A – Congo Revolution: Revolutionary & Evolutionary Sounds from the Two Congos 1955-1962 2LP/CD (Soul Jazz)
V/A – Pakistan: Folk & Pop Instrumentals 1966-1976 CD (Sublime Frequencies)
V/A – Something Weird: Spook Show Spectacular A-Go-Go LP (Modern Harmonic)