Greetings, Reckless Customers!
As you can see, we're trying out a new way of doing this weekly release blog. Rather than give you a sprawling block of text of only titles, we decided to pare things down a bit and present selected titles. We hope you like the change and if you have any feedback, please let us know. TGIF! Have a great weekend!
Your Friends at Reckless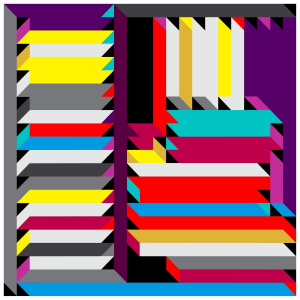 BATTLES – Juice B Crypts 2LP/CD (Warp) ltd. clear vinyl
BATTLES is back again with their fourth full length, and first since 2015's "La Di Da Di". Like always, rhythm is king here, and the duo of Ian Williams and John Stanier give us the goods. The cuts here are both pummelling and catchy, relying equally on elliptical synth lines and crushing drums. This reviewer is happy to see the name of Sal Principato, lead singer of the legendary dance-punk group LIQUID LIQUID, featured as a vocalist. It's a connection I hadn't made, but just fits so perfectly. Anyway, if you're already familiar, you will not be disappointed!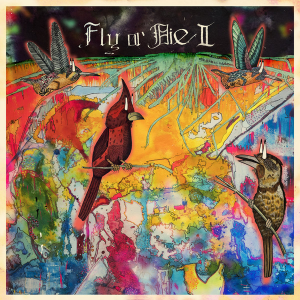 JAIMIE BRANCH – FLY or DIE II: bird dogs of paradise LP (International Anthem)
Chicago trumpeter JAIMIE BRANCH follows up her stellar 2017 outing "Fly or Die" with a heavy, bracing sequel subtitled "Bird Dogs of Paradise". The jazz on Int'l Anthem runs the gamut from free improvisation to beat music to spoken-word social commentary, and BRANCH incorporates all of these elements to push her record further leftfield of even her IA labelmates. Careening between shambolic improvisation, percussive Afro-Latin grooves and into drowsily shuffling blues, BRANCH sets up a record unified by the clarity of its unapologetic message, a condemnation of American capitalism and racism. Plus, we get to hear BRANCH sing for the first time (she's really quite good too). Featuring fellow Chicagoan BEN LAMAR GAY and others from the local jazz scene, this is yet another choice release from Int'l Anthem. HIGHLY RECOMMENDED!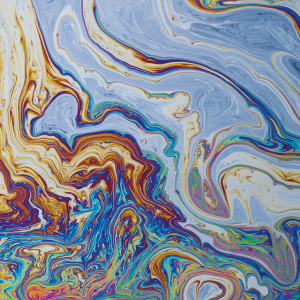 FLOATING POINTS – Crush LP/CD (Ninja Tune) indie exclusive alternate artwork
Sam Shepherd, aka FLOATING POINTS, has made a name for himself with jazzy, atmospheric dance tracks that are built less for the dance floor and more for lying on the floor with your Bose noise-cancelling headphones. That's certainly very different on "Crush", his most groove-laden effort to date. Shepherd spends a great deal of focus on laying down larger, syncopated beats to cut thru the ambience and get your feet moving. But fear not, braindance-heads: there's plenty of glitchy detail to be had. Each track has its own metamorphosis, and Shepherd does a wonderful job of tweaking pieces to build a sense of tension. "Crush" is adventurous dance music at its best. A MIND MELTER! RECOMMENDED!
ARIEL KALMA – Nuits Blanches au Studio 116 LP (Transversales Disques)
Transversales Disques announce the release of 'Nuits Blanches au Studio 116', unreleased rarities from ARIEL KALMA's personal archives. Recorded in the legendary GRM Studio during the '70s.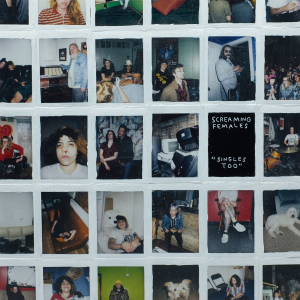 SCREAMING FEMALES – Singles Too LP/CD (Don Giovanni)
New Jersey DIY legends SCREAMING FEMALES compile their complete set of non-album cuts, including 7″ singles, rarities and digital-only b-sides. This one is a MUST.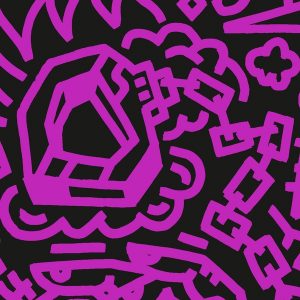 SLIKBACK – Lasakaneku / Tomo 2LP (Hakunu Kulala)
SLIKBACK's vinyl debut–this 'early years' double-LP compilation includes his pair of acclaimed Hakuna Kulala EPs, the Lasakaneka and Tomo, plus a trio of exclusive new bangers. Incendiary new club mutations from East and Central Africa, compatible with Gqom, trap, speedcore, dancehall, the PRINCIPE label, Equiknoxx and other forms of avant-dance music. VERY HIGHLY RECOMMENDED.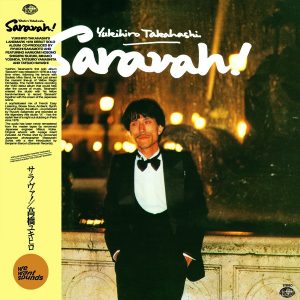 YUKIHIRO TAKAHASHI – Saravah LP/CD (We Want Sounds)
We Want Sounds present a reissue of YUKIHIRO TAKAHASHI's debut solo album Saravah!, originally released in 1978. The month before recording the YELLOW MAGIC ORCHESTRA debut album, YUKIHIRO TAKAHASHI entered the studio with his fellow band-members RYUICHI SAKAMOTO and HAROUMI HOSONO to record this album, 'Saravah', along with the cream of the Japanese scene.
Other important new releases:
ATMOSPHERE – Headshots: SE7EN 3LP (Rhymesayer)
BRUNO BAVOTA – Get Lost LP/CD (Temporary Residence)
JOHN CARPENTER – Halloween (Expanded Edition) 2LP/CD (Sacred Bones)
FOALS – Everything Not Saved Will Be Lost LP (Warner)
MARVIN GAYE – What's Going On Live LP (Motown)
HIGHWOMEN – HIGHWOMEN 2LP (Elektra)
JIMMY "DUCK" HOLMES – Cypress Grove (Easy Eye) LP
MARK KORVEN – The Lighthouse (soundtrack) LP (Sacred Bones) color or black
MAGPIE SALUTE – High Water II (Eagle Rock)
REFUSED – War Music LP/CD (Spinefarm)
WHITE REAPER – You Deserve Love LP/CD (Elektra