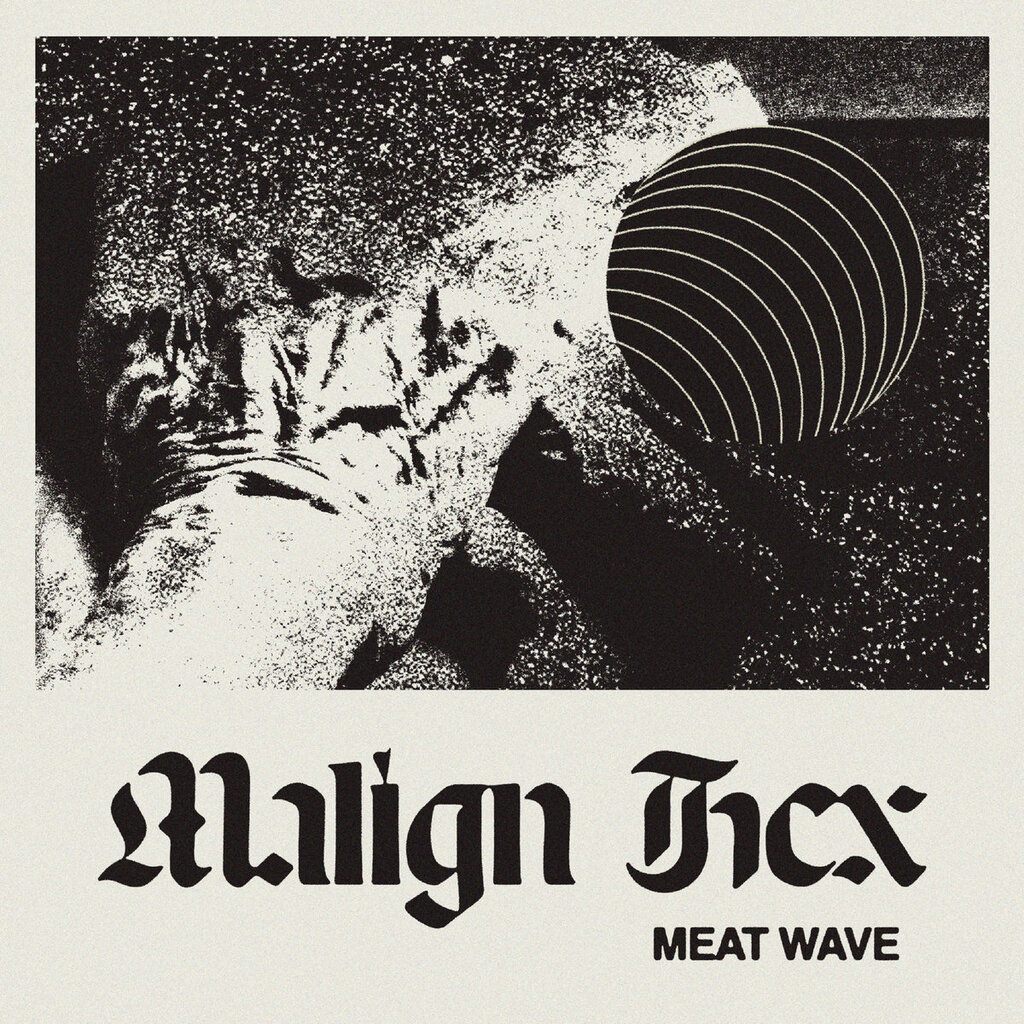 RECKLESS RECORDS 10/4/22 NEW RELEASES
MAMALEEK – Diner Coffee LP (The Flenser)
Similar to the excellent 2022 CHAT PILE album, this record by MAMALEEK finds the group moving into slightly new territory without straying from their metal roots too much. A bizarre mix of metallic sludge, noise rock & occasional swinging jazz beats drenched in demented distortion.
MEAT WAVE – Malign Hex LP (Swami)
After touring with Reckless faves HOT SNAKES a few years back the great Chicago band MEAT WAVE makes their Swami Records debut with Malign Hex. These guys have been crushing it for a number of years now & they're one of the tightest bands. Nods at Chicago's past with hints of TAR & JESUS LIZARD & some nods at their label bosses HOT SNAKES. RECOMMENDED!!
PHOTAY & CARLOS NINO – An Offering LP (International Anthem)
Gorgeous collaboration between drummer & Int'l Anthem mainstay CARLOS NINO and the great ambient composer PHOTAY, blending synths, lite percussive touches and manipulated sounds of strings, horns and voice (also a large list of collaborators). Beautiful pastoral work that stands with the best material in either's catalog! HIGHLY RECOMMENDED!
OTHER IMPORTANT NEW RELEASES, REISSUES & RESTOCKS
ALTHEA & DONNA – Uptown Top Ranking LP (Survival)
ASHE – Rae LP (Mom & Pop)
ASH RA TEMPEL – Join Inn: 50th Anniversary LP (Mg Art)
BLACK LIPS – Apocalypse Love LP/CD (Fire) *Black or Ltd. Color Vinyl
BILL CALLAHAN – Ytilaer CD/CS (Drag City) *Vinyl coming soon!
CAN – Live in Cuxhaven 1976 LP/CD (Mute)
LUCRECIA DALT – Ay! LP/CD (RVNG)
DREXCIYA – Neptune's Lair LP (Tresor)
BRIAN ENO – FOREVERANDEVERMORE LP/CD (Verve)
FUGAZI – Repeater LP (Dischord) *New Blue Vinyl pressing
VINCE GUARALDI – A Charlie Brown Christmas: Deluxe Edition LP (Fantasy)
MINOR THREAT – Minor Threat LP (Dischord) *New Silver Vinyl pressing
THE 1975 – Being Funny in a Foreign Language LP/CD (Dirty Hit)
PEARL JAM – Rearviewmirror: Greatest Hits Vol. 1 LP (Sony)
PEARL JAM – Rearviewmirror: Greatest Hits Vol. 2 LP (Sony)
PLAINS – I Walked With You a Ways LP/CD (Epitaph)
SAM PREKOP – Sparrow LP (Tal)
THE PROMISE RING – Nothing Feels Good LP (Jade Tree) *25th anniversary
RED HOT CHILI PEPPERS – Return of the Dream Canteen LP/CD (Warner) *Ltd. Color, Deluxe or Black Vinyl
SKULLCRUSHER – Quiet the Room LP/CD (Secretly Canadian)
SAD LOVERS & GIANTS – Epic Garden Music LP (Radiation)
THE SMITHS – Louder Than Bombs LP (Sire)
SPACEMEN 3 – Recurring LP (Spaceage)
TAYLOR SWIFT – Reputation LP (Big Machine) *Picture Disc version back in stock!
TELEVISION – Marquee Moon LP (Rhino) *Rocktober Edition – Ltd. Ultra Clear Vinyl
RYLER WALKER – So Certain EP (Husky Pants)
ZABRECKY – Seance! With Zabrecky LP (In the Red)