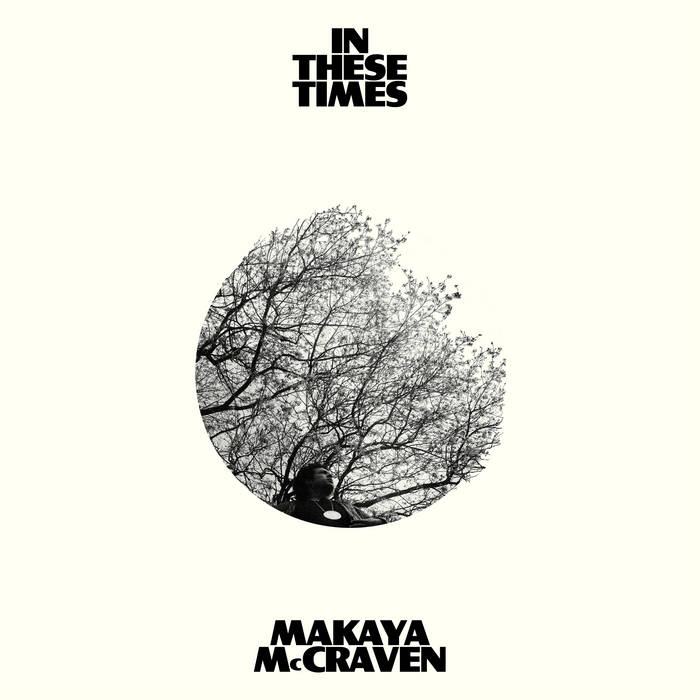 RECKLESS RECORDS 9/23/22 NEW RELEASES
ALEX G – God Save The Animals LP/CD (Domino) *Black or Indie Exclusive Ltd. Clear Vinyl
This 2022 album from Alex Giannascoli takes on a more pious approach (as the title implies), adopting a tone of semi-serious, semi-tongue-in-cheek evangelical fervor to explore real concepts of forgiveness, love, morality and redemption. This is perhaps the crispest sounding ALEX G record to date, with the disparate styles of country, indie folk and emo transmitting through clearer than ever. A totally unique record. EXCELLENT and RECOMMENDED!
DUSTER – Together LP/CD/CS (Numero Group) *Black or Ltd. Clear Smoke Vinyl
Together is the fantastic 2022 album by the San Jose group DUSTER. Similar to HUM, another band that broke up many years ago then reformed to make great new music, DUSTER is making some of their best music yet. The album has a sort of lo-fi & warm tone to it with dead sounding drums, tape warbled guitar sounds & buried vocals – that classic slowcore move. RECOMMENDED.
ICEAGE – Shake The Feeling: Outtakes & Rarities 2015-2021 LP/CD (Mexican Summer) *Black or Ltd. Red Vinyl
Collection of "misfit children" from Danish post-punk band ICEAGE – outtakes and non-album cuts from across their three most recent LPs. Don't be mistaken; these songs are not disposable! The band's raw energy shines through here brightly. Fantastic and RECOMMENDED!
MAKAYA McCRAVEN – In These Times LP/CD (International Anthem) *Black or Ltd. Ivory Vinyl
Despite releasing 6 records since 2015, the Chicago-based percussionist & composer MAKAYA McCRAVEN has been slowly sculpting this album that entire time. With a large group of talented collaborators including Junius Paul, JEFF PARKER, Macie Stewart & Brandee Younger to name a few, McCraven has created a highly listenable collection of rhythmic songs that almost all eras of jazz post 1960s, 70s film soundtracks ala Quincy Jones, 90s/00s post rock & more. RECOMMENDED!!
THE MOVERS – Vol. 1: 1970-1976 LP (Analog Africa)
Analog Africa continues their hot streak, releasing a compilation of tunes from THE MOVERS, purveyors of Zimbabwe's Mbaqanga (aka Township Jive). The name does not lie here; the groups' easy-shuffling rhythms are infectious, sounding like a Soweto-adjacent version of THE METERS or BOOKER T & THE MGs with their electric organ and tight drums. This compiles music from their golden era in the early 1970s. Absolutely glorious music here that is HIGHLY RECOMMENDED!
MYSTIC REVELATION OF RASTAFARI – Grounation 3LP (Soul Jazz)
ESSENTIAL reissue of this classic Rastafarian record by the Jamaican drummer COUNT OSSIE. Rastafarians were considered outcasts in Jamaica in the 50s when Ossie was getting his start but they gradually became accepted in the music scene. In 1973 Count Ossie released this incredible album of music dedicated to the Africans that were brought to Jamaica as slaves. Heavy & repetitive percussion with an almost improvisational jazz feel. This album will appeal to fans of 70s spiritual jazz like EDDIE GALE, Chicago's own PHILIP COHRAN & even the early MOONDOG records at times. RECOMMENDED.
ALHAJI WAZIRI OSHOMA – The Muslim Highlife of Alhaji Waziri Oshoma: World Spirituality Classics 3 2LP (Luaka Bop)
The latest entry in Luaka Bop's World Spirituality Classics series (following their superb compilations of ALICE COLTRANE's ashram music and American gospel funk) this time turns towards a unique musical slice in Islam with Nigerian bandleader ALHAJI SIR WAZIRI OSHOMAH. This music blends the elliptical patterns of highlife with electronics reminiscent of the great WILLIAM ONYEABOR and the more raw sounds of Edo Funk coming from Benin City, all with an ecstatically religious bent. Beautiful and RECOMMENDED!
VIEUX FARKA TOURÉ & KHRUANGBIN – Ali LP/CD (Dead Oceans) *Black or Ltd. Jade Vinyl
The Houston trio KHRUANGBIN's collaboration with LEON BRIDGES seemed so logical when we heard it that it seemed like something that would inevitably happen someday. The same can be said with this collab with Mali guitar legend Vieux Farka Touré – it just makes sense. Nice, mellow vibes backed by the great KHRUANGBIN rhythm section & plenty of space for Touré to stretch out on guitar & vocals. Really great stuff. RECOMMENDED!
OTHER IMPORTANT NEW RELEASES, REISSUES & RESTOCKS
ABBA – Gold: Greatest Hits 2LP (Capitol) *Now available on Ltd. Gold Vinyl or as Ltd. Picture Discs!
ALICE IN CHAINS – Dirt 2LP (Legacy) *Remastered – Music On Vinyl Reissue
AUTOUR DE LUCIE – L'échappée belle LP (Dot Matrix) *Remastered – Ltd. Red Vinyl
AUTOUR DE LUCIE – Immobile LP (Dot Matrix) *Remastered – Ltd. Tan Vinyl
BAD BRAINS – Quickness: Punk Note Edition LP (ORG) * Remastered w/ alternate Blue Note-style art
BLUR – Bustin' + Dronin' CD (Parlophone)
CARRTOONS – Homegrown LP (Wichita) *Ltd. Clear Pink Vinyl
CERBERUS SHOAL – Cerberus Shoal LP (Temporary Residence) *Remastered – Anniversary Edition
JOHN COLTRANE – Blue Train LP (Blue Note) *180g, Remastered – Blue Note Tone Poet Series
JOHN COLTRANE – Blue Train: The Complete Masters 2LP (Blue Note) *Blue Note Tone Poet Series
ERIC COPELAND & JOSH DIAMOND – Riders on the Storm LP (Post Present Medium)
COURTING – Guitar Music LP (PIAS)
THE CRADLE – Radio Wars LP (NNA Tapes)
DARK MEDITATION – Polluted Temples LP (Satanik Royalty) *Ltd. Black & White Vinyl
MILES DAVIS – We Want Miles 2LP (Get On Down) *Reissue – Ltd. Yellow Vinyl w/ Japanese OBI
MILES DAVIS – You're Under Arrest LP (Get On Down) *Reissue – Ltd. Clear Vinyl w/ Japanese OBI
DE LUX – Do You Need A Release? 2LP (Innovative Leisure)
DEATH GRIPS – The Powers That B LP (Capitol) *RSD Essential – Ltd. Opaque Red Vinyl
DEATHPROD – Sow Your Gold In The Foliated White Earth LP/CD (Smalltown Supersound)
DESTRUCTION – Release From Agony LP (High Roller) *Reissue – Ltd. Bi-Color Vinyl
BRUCE DICKINSON – Accident of Birth LP (BMG) *25th Anniversary – Ltd. Red/Black Splatter Vinyl
DIO – Killing The Dragon LP (BMG) *20th Anniversary – Ltd. Red/Orange Swirl Vinyl
DIO – Donington '83 & Donington '87 2LP/CD (BMG) *Both live sets sold separately – limited amount available with lenticular covers!
DIVINO NIÑO – Last Spa on Earth LP/CD/CS (Winspear) *Black or Ltd. Chicago Exclusive Purple Vinyl
DOCTOR BIONIC – The God State LP (Chiefdom) *Ltd. "Clearwater" Blue Vinyl
SALVATOR DRAGATTO – Mind on Madrid 7″ (Colemine) *Ltd. Clear Gray Vinyl
EDITORS – EBM 2LP (PIAS) *Ltd. Orange Vinyl
FALLUJAH – Empyrean 2LP (Nuclear Blast) *Ltd. Color Vinyl
5 SECONDS OF SUMMER – 5SOS LP/CD/CS (BMG) *Black or Ltd. Indie Exclusive "Bone" Vinyl
FKA TWIGS – Caprisongs LP (Atlantic) *Finally available on vinyl!
MAYA HAWKE – MOSS LP (Mom + Pop) *Ltd. Orange Vinyl
HEART TO GOLD – Tom LP (Memory Music) *Opaque Jade Vinyl – Ltd. 700
BILLY IDOL – The Cage EP CD (BMG)
WANDA JACKSON – I Remember Elvis LP (Cleopatra) *Ltd. Pink Vinyl
JERMISIDE & THE EXPERT – The Overview Effect LP (Rucksack)
JOAN JETT & THE BLACKHEARTS – Changeup: Acoustic 2LP (Legacy)
KING GIZZARD & THE LIZARD WIZARD – Omnium Gatherum LP (KGLW) * "Lucky Rainbow Wax"
THE KINKS – Everybody's in Show-Biz 2LP (BMG) *50th Anniversary – Remastered
THE KINKS – Muswell Hillbillies LP (BMG) *50th Anniversary – Remastered
NIKKI LANE – Denim & Diamonds LP (New West) *Ltd. Indie Exclusive Yellow Vinyl
MARINA & THE DIAMONDS – Electra Heart: Platinum Blonde Edition 2LP (Atlantic) *Ltd. Magenta Vinyl
CASS MCCOMBS – Heartmind LP (Anti-)
MGMT – Oracular Spectacular LP (Columbia)*RSD Essential – Ltd. Hot Pink Vinyl
GEORGE MICHAEL – Older 2LP (Sony) *180g, Remastered
JONI MITCHELL – The Asylum Albums 1972-1975 4CD Box (Elektra)
MOBB DEEP – Infamy 2LP (Get On Down) *Reissue w/ #'d OBI – Ltd. Marbled Copper Vinyl
MOBLEY – Cry Havoc LP (Last Gang) *Ltd. Silver Vinyl
MODERN NOMAD – There It Is, There You Are LP (Soul Step)
MOTÖRHEAD – Iron Fist LP/CD (Sanctuary) *40th Anniversary – Ltd. Black & Blue Vinyl
MUNICIPAL WASTE – Electrified Brain LP (Nuclear Blast) *Ltd. Yellow or Blue Marble Vinyl
NEU! – 50! 5CD Box (Gronland)
BETH ORTON – Weather Alive LP/CD (Partisan) *Black or Ltd. Clear Vinyl w/ signed print!
MIKE PARK & CATBITE – Wavebreaker 2 LP (Bad Time)
RISCO CONNECTION – Risco Version 3LP (Strut)
SILENCER – Death, Pierce Me LP (Prophecy) *Reissue – Ltd. Clear Vinyl
THE SOFT MOON – Exister LP/CD/CS (Sacred Bones) *Black or Ltd. Crystal Clear Vinyl
TIRZAH – Highgrade 2LP (Domino)
TOLEDO – How It Ends LP/CS (Grand Jury) *Ltd. Coke Bottle Clear Vinyl
THE VANDALS – When In Rome Do as… LP (Kung Fu) *Reissue – Ltd. Splatter Vinyl
ARTHUR VEROCAI – Arthur Verocai 2LP (Mr. Bongo) *50th Anniversary – Ltd. Black & Gold Marbled Vinyl
THE WARLOCKS – Songs From the Pale Eclipse LP (Cleopatra) *Ltd. Red Vinyl
XDINARY HEROES – Hello, World! CD (JYP Entertainment) * "Practice" or "Tutorial" Versions