The last 2 weeks have been sort of lite on new releases so we combined them into one list. Along with these and a bunch of restocks we also received some RSD re-ups including the Nuggets box, the Grateful Dead box & some other stuff should be trickling in like more of the Miles Davis.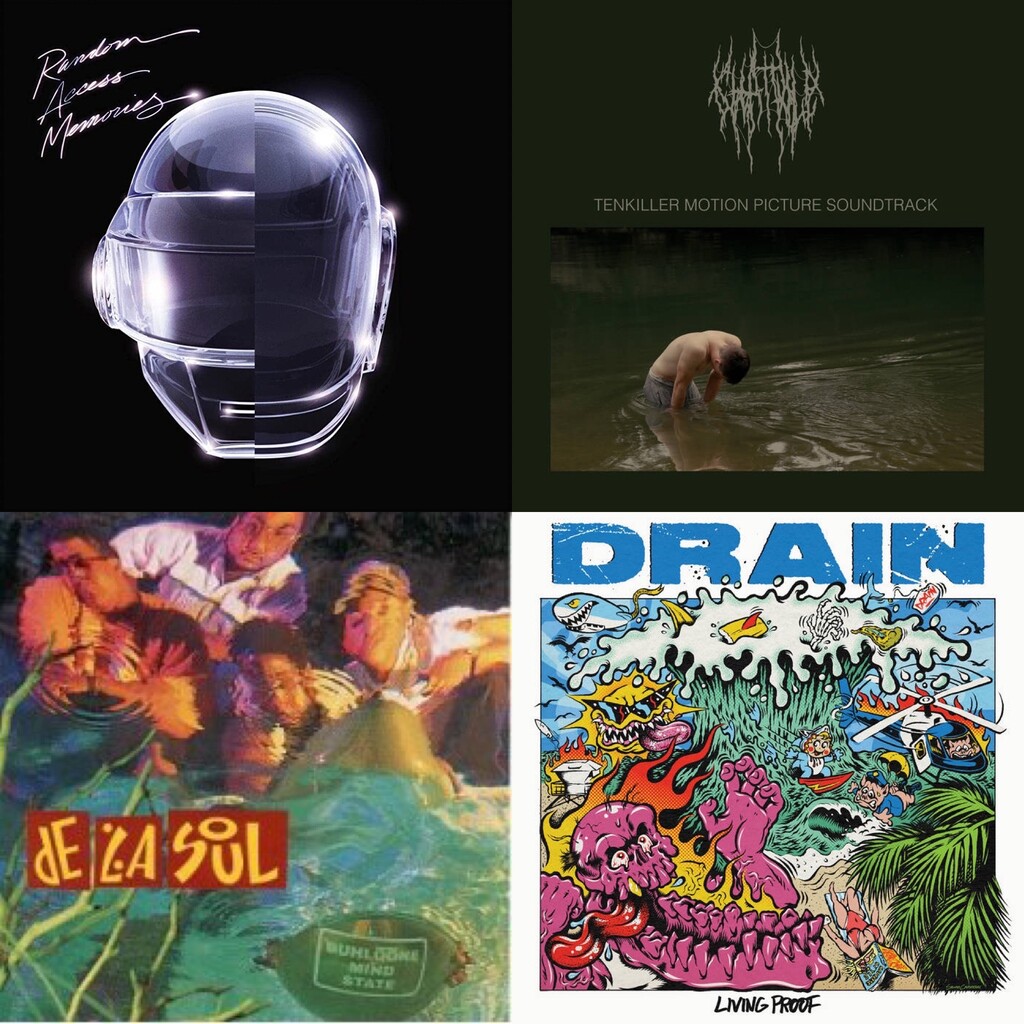 RECKLESS RECORDS 5/5/23 & 5/12/23
ASCENDED DEAD – Evenfall of the Apocalypse LP (20 Buck Spin)
ATMOSPHERE – So Many Other Realities Exist LP (Rhymesayer) LP/CD
BARONESS – Blue LP (Relapse) new color
BARONESS – Red LP (Relapse) new color
BARONESS – Yellow & Green LP (Relapse) new color
BETTER OBLIVION COMMUNITY CENTER – Better Oblivion Community Center LP (Dead Oceans) finally back in stock
CATTLE DECAPITATION – Terrasite LP (Metal Blade) color vinyl
CHAT PILE – Tenkiller (soundtrack) LP (Flenser) color vinyl
J. COLE – 2014 Forest Hills Drive LP (Roc Nation) finally back in print
RODNEY CROWELL – Chicago Sessions LP/CD (New West) Chicago exclusive signed LP!
DAFT PUNK – Random Access Memories: 10th Anniversary Edition 3LP/2CD (Sony)
DE LA SOUL – Buhloone Mindstate LP (Tommy Boy)
DRAIN – Living Proof LP/CD (Epitaph) indie only color or black
ALISON GOLDFRAPP – The Love Invention LP/CD (BMG)
HARRY PUSSY – You'll Never Play in this Town Again LP (Palilalia)
ISLAND OF LOVE – Island of Love LP/CD (Third Man) ltd. indie only color vinyl at Wicker Park
JAWBREAKER – Dear You LP (Geffen) available again!
DURAND JONES – Wait Til I Get Over LP/CD (Dead Oceans) limited color or black
KID CONGO POWERS & THE NEAR DEATH EXPERIENCE – Live in St. Kilda LP (In the Red)
DAVE LOMBARDO – Rites of Percussion LP/CD (Ipecac)
OLIVIA JEAN – Raving Ghost LP/CD (Third Man) limited color or black vinyl
LAMP OF MURMUUR – Burning Spears of Crimson Agony LP (Black Gangrene)
LAMP OF MURMUUR – Submission & Slavery LP (Black Gangrene)
MASTODON – Call of the Mastodon LP (Relapse) new color
MASTODON – Leviathan LP (Relapse) new color
LEMON TWIGS – Everything in Harmony LP (Captured Tracks) color or black vinyl
KACEY MUSGRAVES – Golden Hour: Cloud Nine Edition LP (MCA) color vinyl
THE 1975 – Brief Inquiry Into Online Relationships LP (Interscope) first time we've had this in a few years
BILL ORCUTT – Jump on It LP (Palilalia)
JOJI – Smithereens LP (Warner)
SMASHING PUMPKINS – Atum 4LP/3CD (Thirty Tigers)
SONIC YOUTH – Daydream Nation LP (Goofin) back in stock
SQURL – Silver Haze LP (Sacred Bones)
VARIOUS ARTISTS – Guardians of the Galaxy Vol. 3 LP/CD (Hollywood)
YOUNG THE GIANT – American Bollywood LP/CD (Jungle Youth) limited color or black vinyl
TOM ZE – Massive Hits: The Best of Tom Ze LP (Luaka Bop)