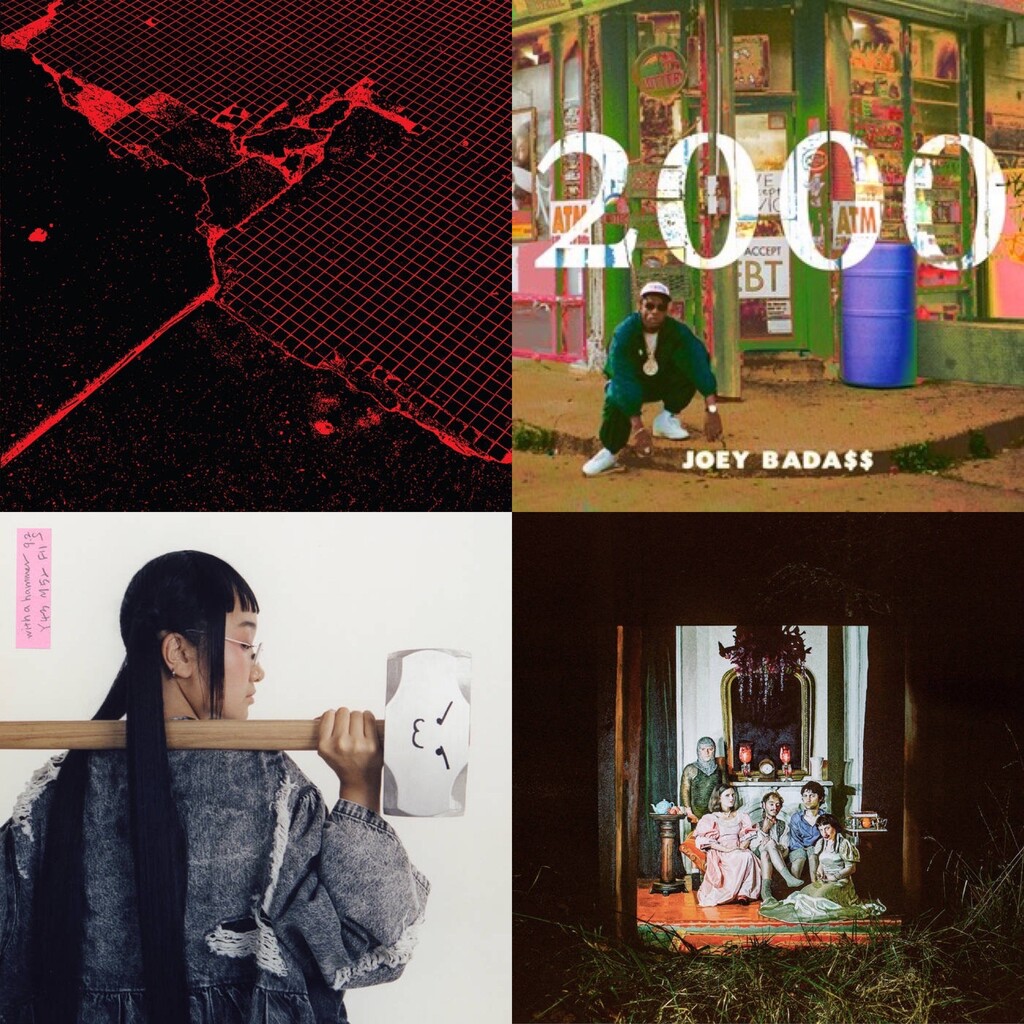 RECKLESS RECORDS 4/7/23 NEW RELEASES
FACS – Still Life in Decay LP/CD (Trouble In Mind) limited color or black vinyl
The always reliable FACS are back with a new one in 2023. After a few albums with a lot of studio trickery & manipulation, this one is mostly pretty straight forward recording-wise. The result is probably the most accurate documentation of what a force they are as a live band. Driving & repetitive THIS HEAT-esque rhythms with sparse & brittle guitar from Brian. His voice is also way on top here which also gives this record a different feel. Another great onefrom these local heroes. RECOMMENDED.
WEDNESDAY – Rat Saw God LP/CD/TAPE (Dead Oceans) limited color or black w/ limited bonus CD while supplies last
The Asheville band WEDNESDAY has moved over to DEAD OCEANS for their 2023 album. The recording on this one is pretty hi-fi & it makes their 90s alt rock/grunge inspired tunes sound even heavier. Fans of PIXIES, NIRVANA, WEEZER etc… will eat this up.
YAEJI – With a Hammer LP/CD (XL) limited pink or black vinyl
Following a run of singles and mixtapes, this debut LP from YAEJI throws in the entire kitchen sink, with flickering collages of vocal samples, impressionistic synths, frenetic beats and hooks that range from sugar sweet pop to jagged, dissonant experimentation. The result lands somewhere in an area between hip-house, 90s-esque IDM and hyperpop, but to limit this record to those conventions might be a disservice. Absolutely worth a listen for fans of leftfield experimental pop.
OTHER IMPORTANT NEW RELEASES & RESTOCKS
AFFLECKS PALACE – The Only Light in This Tunnel is the Oncoming Train LP (SOSI)
VIJAYA ANAND – Dance Raja Dance: The South Indian Film Music of Vijaya Anand LP (Luaka Bop) first time on vinyl!
BLONDSHELL – Blondshell LP/CD (Partisan) limited clear or black vinyl
BRAID – Frame & Canvas LP (Polyvinyl) 25th anniversary silver vinyl
CLUSTER – Cluster II LP (Superior Viaduct)
CLUSTER – Zuckerzeit LP (Superior Viaduct)
DE LA SOUL – De La Soul Is Dead LP/TAPE (Tommy Boy)
FIRE-TOOLZ – I am Upset Because I See Something That is Not There CD/TAPE (Hausu Mountain) vinyl arriving later this year
ROBBIE FULKS – Bluegrass Vacation LP/CD (Compass)
HMLTD – The Worm LP (Lucky Number) limited pink or black vinyl
JOEY BADA$$ – 2000 LP (Columbia)
SHOUKICHI KINA – Peppermint Tea House: The Best of Shoukichi Kina LP (Luaka Bop) first time on vinyl!
MAGNOLIA ELECTRIC COMPANY – Sojourner 4LP box set (Secretly Canadian)
MODEL CITIZENS – NYC 1978-1979 LP (Modern Harmonic) red vinyl
MUDHONEY – Plastic Eternity LP/CD/TAPE (Sub Pop)
MARY MUNDY – Mother Nature LP (Real Gone) remastered, pink vinyl
RACHIKA NAYAR – Our Hands Against the Dusk LP (NNA Tapes) reissue, red vinyl
NF – Hope LP/CD (Republic)
ANDERSON PAAK – Malibu LP (OBE) reissued on white/orange splatter vinyl
NAI PALM – Needle Paw LP (Brainfeeder) reissue, limited pink vinyl
ORVILLE PECK – Pony LP (Sub Pop) back in stock
RADIOHEAD – Kid A LP (XL) back in stock
ROSLYN & CHARLES – Everything Must Change LP (Real Gone) reissue
NANCY SINATRA & LEE HAZLEWOOD – Nancy & Lee Again LP (Light in the Attic)
THE TOMS – The Toms LP (Feel It)