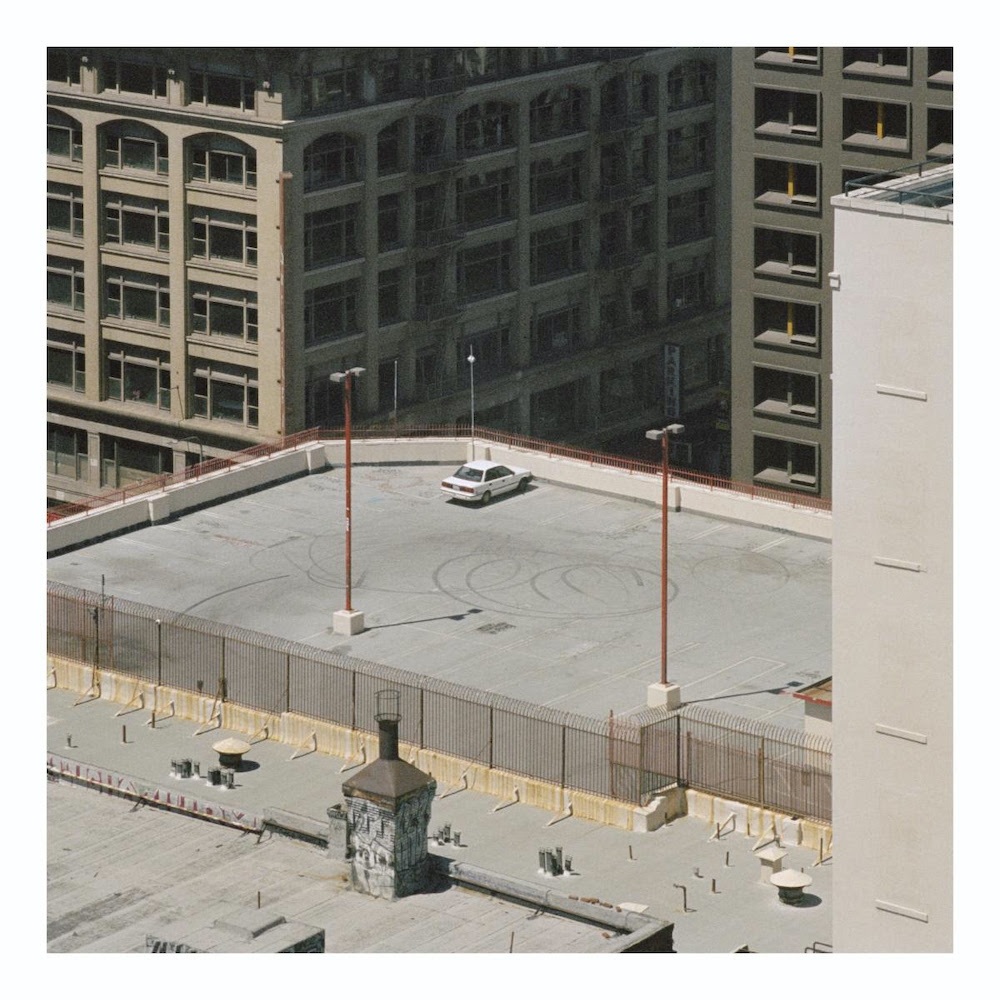 RECKLESS RECORDS 10/21/22 NEW RELEASES
ARCHERS OF LOAF – Reason In Decline LP/CD (Merge) *Black or Ltd. Red/Purple Swirl "Peak Vinyl" Edition
It's been nearly a quarter century since we last got a studio full length from indie titans ARCHERS OF LOAF, so it might be a bit of an understatement to say that we're happy to have them back. New material that's informed by both the band's old songwriting and their maturing outlook. RECOMMENDED.
ARCTIC MONKEYS – The Car LP/CD/CS (Domino) *Black or Ltd. "Custard" Vinyl w/ tote bags & posters while supplies last!
The seventh album from these Sheffield boys is their first in a half decade, and the band picks up right where they left off, following the threads of sultry, soulful lounge singing they developed on both AM and Tranquility Base Hotel & Casino. Glamorous, velvet, string-laden and yet unsettled, this is perhaps the MONKEYS' most enigmatic and gripping LP to date. RECOMMENDED.
JON BRION – Meaningless LP (Jealous Butcher) *Remastered – Ltd. Blue Vinyl
FINALLY, this long lost cult classic power pop album by JON BRION is back in print, newly remastered and available on vinyl for the first time ever. If you're a fan of Jon's iconic movie scores (Eternal Sunshine, Lady Bird, Magnolia…the list goes on and on) or his impeccable production work (most famously with FIONA APPLE, KANYE WEST, MAC MILLER… again, ON AND ON AND ON) and you've either never heard Meaningless or only caught it bootlegged on YouTube, then this is ESSENTIAL listening. HIGHEST RECOMMENDATION POSSIBLE.
DRY CLEANING – Stumpwork LP/CD/CS (4AD) *Ltd. White Vinyl
Sophomore record from the London art-rock quartet DRY CLEANING, who immediately placed themselves at the front of the UK's growing legion of poet-post-punks on their debut New Long Leg. The feel on Stumpwork is no different, contrasting the nervous cacophony of the band with lead singer Florence Shaw's dry, dissociated vocal style. Taken in total, Stumpwork mirrors the alienation of late capitalism and the crumbling of failed urban life piling on top of each other. And yet the band finds harmony in the tight, cohesive playing, happy to push and pull between a deft rhythmic touch & a pummeling moment of noise. RECOMMENDED.
DUMA – Duma LP (Nyege Nyege Tapes)
DUMA is a duo that came from Nairobi's metal underground. There was a lot of buzz about this release online back in 2020 & it's finally available on vinyl. Somewhat terrifying sounding electronic/industrial noise with blown-out & fast "beats" with growling singing that sounds like it's taken from a death metal album. Totally wild and RECOMMENDED!
JAMES MARLON MAGAS – Confusion is My Name LP (Midwich)
James Marlon Magas has made a lot of music under different names (LAKE OF DRACULA, COUCH, MAGAS etc…) but this is the first time he's made anything under his full name & he's gone ALL IN for this one. With help from a unique group of collaborators including Asia Argento, Miss Pussycat, Electronicat & Fred Lonberg-Holm, Magas has created his electronic, art-rock masterpiece & there's even a little rap tune (!!) & some great artwork by Robert Beatty. Anyone
that's been following Jim on his remarkable journey will recognize that it's all be building to this. RECOMMENDED!!
NNAMDÏ- Please Have a Seat LP/CD/CS (Secretly Canadian) *Black or Ltd. Walnut Brown Vinyl
The Chicago multi-instrumentalist Nnamdi Ogbonnaya returns with his 2nd solo album. Nnamdi is a busy human, along with making his own records, he plays bass in LALA LALA, drums in the math rock group MONOBODY & also helps run Sooper Records. Please Have a Seat is another genre smashing album of art-pop/hip-hop with an overall really fun vibe throughout. Truly forward-thinking & unique stuff here. RECOMMENDED!
LOU REED – Words & Music 1965 LP/CD/CS (Light In The Attic) *Black or Ltd. Bright Yellow Vinyl – 2LP Deluxe Edition includes bonus 7″
1965 demos recorded by Lou Reed & John Cale that were kept sealed in an envelope that Reed mailed to himself as a "poor man's copyright" & released for the very first time in 2022. The very first versions of "I'm Waiting For the Man", "Heroin" & "Pale Blue Eyes" are included along with a number of previously unreleased recordings. Just typing that out almost seems unbelievable. The recording quality is surprisingly decent & it feels truly special to be able to hear these fly-on-the-wall style recordings of music that would become legendary. RECOMMENDED!
DAWN RICHARD & SPENCER ZAHN – Pigments LP (Merge) *Ltd. Blue "Peak Vinyl" Edition
Really cool collaboration between LA's DAWN RICHARD and electronic producer SPENCER ZAHN, making textured ambient soul music with a mixture of synthesized and analog tones. The result lands somewhere between LOW, L'RAIN and the Int'l Anthem records by CARLOS NINO. Do not sleep on this one. RECOMMENDED!
TAYLOR SWIFT – Midnights LP/CD (Republic) *4 VARIANTS ON LP & CD: Ltd. "Blood Moon" Edition, Ltd. "Jade Green" Edition, Ltd. "Mahogany" Edition, and Ltd. "Moonstone Blue" Edition — Moonstone LP w/ Taylor Swift signed photo also available while supplies last!
Upon its announcement, the T.Swift faithful speculated that Midnights might be Taylor's long-rumored "rock" album – and we have to admit, she almost had us fooled with this "Jade Tree circa 1997" looking cover art. Now it's here and we think that the consistently gauzy and often disarmingly minimalist synth-pop vibe will make this really solid record slot in nicely on the shelf next to your SYLVAN ESSO and CHVRCHES LPs. In its darker moments it even sounds like a mainstream pop take on JOHNNY JEWEL's classic Italians Do It Better sound. What more can we say? It's good!
OTHER IMPORTANT NEW RELEASES, REISSUES & RESTOCKS
THE ALCHEMIST & CURREN$Y – Continuance LP (Empire)
ALVA NOTO & RYUICHI SAKAMOTO – Revep LP (Noton)
ANAMANAGUCHI – Scott Pilgrim: The Game (Soundtrack) LP (ABKCO) *Ltd. Orange Vinyl
ARMOR FOR SLEEP – Rain Museum LP (Equal Vision)
AUTHENTICALLY PLASTIC – Raw Space LP (Hakuna Kalula)
AZYMUTH – Fenix LP (Far Out) *Ltd. Flame Splattered Vinyl)
THE B-52'S – B-52's/ Wild Planet/ Mesopotamia LPs (Warner) *Reissues – Indie Exclusive Splatter Vinyl
BASEMENT – Colourmeinkindness 2LP (Run For Cover) *10th Anniversary Deluxe Edition – Ltd. Red Vinyl w/ etching
BEAK> – Kosmik Musik (Soundtrack) 10" (Invada)
BIBIO – Bib10 LP (Warp) *Black or Ltd. Gold Vinyl
BIRDLEGS & PAULINE – Birdlegs & Pauline LP (Numero Group) *Black or Ltd. Baby Pink Vinyl
KATH BLOOM – It's Just a Dream LP (ORG) *2022 Reissue
BRUTUS – Unison Life LP/CD (Sargent House) *Black or Ltd. Indie Exclusive Orange Vinyl w/ die-cut sleeve
CARDI B & MEGAN THEE STALLION – WAP LP (Atlantic) *Back in stock! 4trks on Ltd. Drip Pink or Purple Vinyl
JOHNNY CASH – With His Hot & Blue Guitar LP (Sun) *Remastered
ALEX CHILTON – Feudalist Tarts LP (Bar None) *2022 Reissue
GEORGE CLINTON & P-FUNK- Live in Chicago 1989 LP (Trading Places)
COLD END – Metropolitan Jungle LP (Proxima) *2022 Reissue
FRANKIE COSMOS – Inner World Peace LP/CD/CS (Sub Pop) *"Loser Edition" Ltd. Color Vinyl
THE DAMNED – Damned Damned Damned LP (BMG) *2022 Reissue – Ltd. Yellow Vinyl
THE DEVIL WEARS PRADA – Color Decay LP (Solid State)
DIGABLE PLANETS – Blowout Comb 2LP (Modern Classics) *Repress – Ltd. Clear w/ Purple Center Vinyl
DJ RASHAD – Double Cup LP (Hyperdub) *Back in stock!
DOCTOR BIONIC – Animal Totem LP (Chiefdom)
EL-P – Fantastic Damage/ I'll Sleep When You're Dead LPs (Fat Possum) *2022 Reissues sold separately – Cancer 4 Cure also back in stock!
ENUMCLAW – Save The Baby LP (Fat Possum)
EXHUMED – To The Dead LP/CD (Relapse) *Ltd. Blood Red Vinyl
FAITH NO MORE – Sol Invictus LP (Ipecac) *Ltd. Silver Vinyl
FANIA ALL STARS – Live at the Cheetah Vol. 1 LP (Craft) *50th Anniversary – 180g, Remastered
FLORE LAURENTIENNE – Volume II LP (RVNG) *Ltd. Blue Vinyl
FREE THROW – Those Days Are Gone LP (Wax Bodega) *Reissue – Ltd. Blue/Green Split Vinyl)
FUJIYA & MIYAGI – Slight Variations LP (Impossible Objects) *Ltd. Blue Vinyl
DJIVAN GASPARYAN – I Will Not Be Sad In This World/ Moon Shines at Night LPs (All Saints) *Reissues
GIVEON – Give or Take LP (Epic)
GOAT – Oh Death CD (Rocket Recordings)
NICK HAKIM – Cometa LP (ATO)
CARLY RAE JEPSEN – The Loneliest Time LP/CD (Interscope)
JEWEL – Freewheelin' Woman LP (Crush Music)
CATE KENNAN – Arbitrary Dimension of Dreams LP (Post Present Medium)
KHRUANGBIN – Mordechai LP (Dead Oceans) *Back in stock!
KENDRICK LAMAR – good kid, m.A.A.d. city LP/CD/CS (Interscope) *10th Anniversary w/ black art
THE LIBERTINES – Up the Bracket 2LP/2CD (Rought Trade) *20th anniversary w/ bonus LP – Ltd. Red Vinyl
ABBEY LINCOLN – Straight Ahead LP (Candid) *180g, Remastered
TOVE LO – Dirt Femme CD (Pretty Swede)
LOS STRAITJACKETS – Jet Set LP (Yep Rock) *10th Anniversary – Ltd. Blue Vinyl
LOS STRAITJACKETS – Rock En Espanol Vol. 1 (Yep Rock) *15th Anniversary – Ltd. Purple Vinyl
LUCKY DAYE – Candydrip 2LP (RCA)
LUNATIKA – Split Second Origins Pt. 1 & 2 LP (Bunker) *Both parts sold separately.
MADONNA – Erotica 12″ (Warner) *Ltd. Picture Disc
MEDICINE SINGERS – Medicine Singers LP/CD (Joyful Noise) *Ltd. Color Vinyl
CHARLES MINGUS – Presents Charles Mingus LP (Candid) *180g, Remastered
KYLIE MINOGUE – Impossible Princess 2LP (BMG) *25th Anniversary – Ltd. Opaque Orange Vinyl
MISS KITTIN & THE HACKER – First Album LP (Nobody's Bizzness) *First LP reissue since 2001!
MY MORNING JACKET – MMJ Live Vol. 2: Chicago 3LP (ATO) *Live at the Auditorium Theater, 11/5/21
RACHIKA NAYAR – Heaven Come Crashing LP (NNA)
OLIVIA NEWTON-JOHN – Greatest Hits 2LP/CD (Primary Wave)
OBERGMAN – Akrobahn 12″ (Stilleben)
BIG JOHN PATTON – Oh Baby! LP (Blue Note) *Classic Vinyl Series
PATRIZIA PELLEGRINO – Automaticamore LP (Miss You) *Remastered
PINK FLOYD – Hey Hey Rise Up/ A Great Day For Freedom 2022 CD/7″ (Pink Floyd)
A PLACE TO BURY STRANGERS – Exploding Head LP (Mute) *13th Anniversary – Red or Transparent Vinyl
CAROLINE POLACHEK – Billions/ Long Road Home 7″ (Perpetual Novice) *Ltd. Crimson Clear Vinyl
QUEENS OF THE STONE AGE – Queens of the Stone Age LP (Matador) *Ltd. Orange Vinyl w/ original Frank Kozik art
RIBBON STAGE – Hit With the Most LP (K Records)
JONATHAN RICHMAN – The Modern Lovers 'Live' LP (Omnivore) *Ltd. Color Vinyl
RIVAL CONSOLES – Now Is 2LP (Erased Tapes)
RUBBLEBUCKET – Earth Worship LP (Grand Jury)
SIMPLE MINDS – Direction of the Heart LP (BMG) *Ltd. Orange Vinyl
SLOAN – Steady LP (Yep Roc) *First Edition – Ltd. Deep Purple Vinyl
SNAP! – Madman's Return 2LP (BMG) *30th Anniversary – Ltd. Color Vinyl
SPAIN – World of Blue LP (Shimmy Disc) *Ltd. Blue Vinyl
OTIS SPANN – Otis Spann is the Blues LP (Candid) *180g, Remastered
TEGAN & SARA – Crybaby LP/CD (Mom+Pop) *Ltd. "Neapolitan" Vinyl w/ poster
WHITMER THOMAS – The Older I Get The Funnier I Was LP (Hardly Art) *1st Pressing – Ltd. Color Vinyl
MEGHAN TRAINOR – Takin' It Back LP (Epic)
TROPICAL FUCK STORM & KING GIZZARD… – Satanic Slumber Party LP (Joyful Noise) *Ltd. Pink Vinyl
LOU TURNER – Microcosmos LP (Spinster)
TWAIN – Noon 2LP (Keeled Scales)
UJI – Timebeing LP (ZZK) *Ltd. Black & Opaque Silver Vinyl
VITREOUS HUMOR – The Vitreous Humor Self-Titled EP/ Live at Fireside Bowl LP (Earnest Jenning)
COLTER WALL – Western Swing & Waltzes LP (La Honda) *Repress – Ltd. Pink Vinyl
VARIOUS – Back to Mine 2LP (Back to Mine)
VARIOUS – Blue Note Re:Imagined II 2LP (Blue Note)
VARIOUS – Sounds to Make You Shudder! CS (Skin Graft)
VARIOUS – Studio One Women 2LP/CS (Soul Jazz) *Ltd. Yellow Vinyl