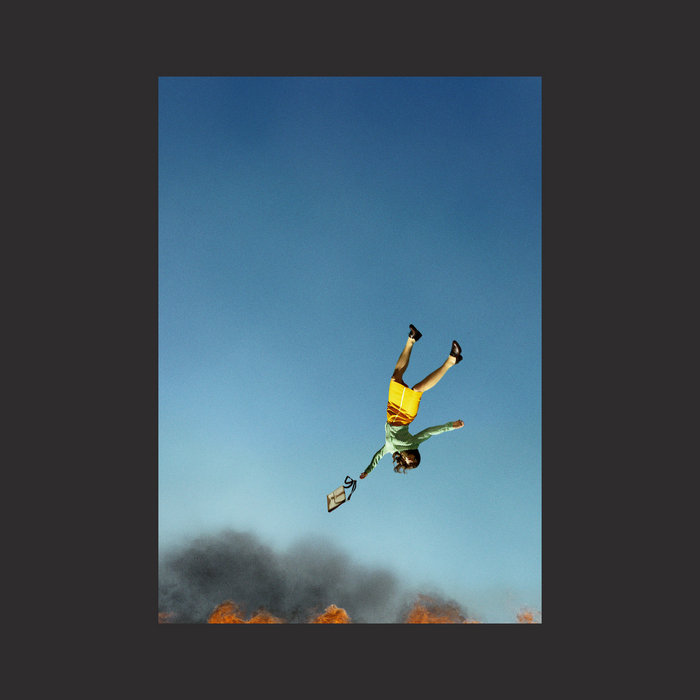 RECKLESS RECORDS 9/30/22 NEW RELEASES
MARISA ANDERSON – Still, Here LP/CD (Thrill Jockey) *Ltd. Color Vinyl
Beautiful instrumentals from always reliable MARISA ANDERSON, moving from lightly strummed guitar soli to pastoral, pedal steel drenched atmospheres. This is perfect music for a grey autumn morning. On Thrill Jockey and RECOMMENDED.
EMERALDS – Solar Bridge LP/CD (Ghostly Int'l) *Remastered – Ltd. Gold Wave Vinyl
The late Ohio trio EMERALDS featuring Steve Hauschildt, Mark McGuire & John Elliott was one of the more exciting underground synth/drone groups at the time & their output has aged quite well over the years. Deep & spiritual synth drone made with some basement, art-rock attitude. RECOMMENDED.
TITUS ANDRONICUS – The Will To Live 2LP/CD (Merge) *Peak Vinyl Edition – Ltd. Black & Silver Vinyl
This seventh record from Patrick Stickles & company looks towards faith and human kindness with the same ambitions as previous releases such as The Monitor and A Most Lamentable Tragedy. These songs have a bit more polish and sheen to them, but moreso as a conscious stylistic decision to lean into, say, 80s ZZ TOP but with the verbosity of a MOUNTAIN GOATS or SILVER JEWS and the empathetic, working class attitude of THE REPLACEMENTS. Always lovely to have these dudes back. EXCELLENT and RECOMMENDED!
WILCO – Yankee Hotel Foxtrot: 20th Anniversary LP/CD (Nonesuch) *2LP Black Vinyl, 2LP Ltd. Cream Vinyl, 7LP Deluxe Edition, 2CD Expanded Edition, 8CD Super Deluxe Box Set, or 11LP/CD Super Deluxe Box Set
20 Years on, YANKEE HOTEL FOXTROT, Wilco's first for Nonesuch, holds a special place in our hearts. Here's what we thought about it upon its release: The hell and high water that Wilco has had to go through for this album's release would destroy most bands. But the team of Tweedy, Stirrat, and newbies Glenn Kotche and Leroy Bach (with crucial assists from Jay Bennett and Jim O'Rourke) aren't just releasing any normal record: they are releasing one of the most (if not the most) important records of the year. Top to bottom the album is a flawless piece of rock joy. Challenging, daring, and beautifully arranged. These Chicago darlings are raising the bar for the music world. HIGHLY RECOMMENDED!
YEAH YEAH YEAHS – Cool It Down LP/CD (Dress Up/ Secretly Canadian) *Ltd. Yellow Vinyl
It's been almost 10 years since the last YEAH YEAH YEAHS album & their first on Secretly Canadian. Karen O, Nick Zinner & Brian Chase are masters of cinematic pop music & that's on full display here. This is a solid entry into their already impressive discography. RECOMMENDED.
OTHER IMPORTANT NEW RELEASES, REISSUES & RESTOCKS
AMEN DUNES – Freedom LP (Sacred Bones) *Sacred Bones 15th Anniversary – Ltd. Blue Wave Vinyl
AUTOPSY – Morbidity Triumphant LP (Peaceville)
JEFF BECK & JOHNNY DEPP – 18 LP (Atco) *Ltd. Gold Nugget Vinyl
BJÖRK – Fossara LP/CD (One Little Independent) *Black Vinyl, 2LP Ltd. Green Vinyl, standard CD or CD w/ ltd. book packaging
CLARK – 05-10 2LP (Warp)
CLARK – Body Riddle 2LP/2CD (Warp)
ALICE COOPER – Live From The Astroturf LP (EAR Music) *Ltd. Apricot. Vinyl w/ DVD
SHAMEKIA COPELAND – Done Come Too Far LP (Alligator) *Ltd. Clear Vinyl
DENZEL CURRY – Melt My Eyez See Your Future LP/CD/CS (Loma Vista) *Black or Ltd. Blue Smoke Vinyl
DIALECT – Advanced Myth LP (RVNG) *Ltd. Clear Vinyl
DIAMOND HEAD – Lightning To The Nations LP (Silver Lining) *Reissue – Remastered w/ new cover art
DJ SCRIBY / DJ MARILLO / DJ SKOTHAN – The GQOM Trilogy 3LP (Hakuna Kulala)
FREE THROW – Those Days Are Gone LP (Wax Bodega) *Reissue – Ltd. Blue/Green Split Vinyl
FREDDIE GIBBS – Soul Sold Separately CD (Esgn) *w/ signed booklet!
PHILIP GLASS – The Hours (Soundtrack) LP (Nonesuch) *2022 Reissue
KAYLEIGH GOLDSWORTHY – Learning To Be Happy LP (Memory Music) *Hot Pink Vinyl – Ltd. 400
GORGOROTH – Pentagram LP (SoulSeller) *Reissue – Ltd. White Vinyl
GRAFFITI – Graffiti LP (Sundazed) *Reissue – Ltd. Coke Bottle Clear Vinyl
BUDDY GUY – The Blues Don't Lie 2LP/CD (RCA)
DARYL HALL & JOHN OATES – Do It For Love 2LP (BMG) *2022 Reissue
BEN HARPER – Bloodline Maintenance LP (Chrysalis)
HELLOWEEN – Helloween 2LP (Nuclear Blast) *Ltd. Red Vinyl
HIGH VIS – Blending LP (Dais) *Ltd. Peach Marble Vinyl
THE HIVES – Barely Legal LP (Burning Heart) *Anniversary Edition – Ltd. Color Vinyl
JENNY HVAL – Blood Bitch LP (Sacred Bones) *Sacred Bones 15th Anniversary – Ltd. Clear Smoke Vinyl
THE JACK MOVES – The Jack Moves LP (Everloving) *2022 Reissue
JULIA, JULIA – Derealization LP (Suicide Squeeze) *Ltd. Pink Vinyl
KUEDO – Infinite Window LP (Brainfeeder) *Ltd. Yellow Vinyl
LAMBCHOP – The Bible 2LP/CD (Merge) *Peak Vinyl Edition – Ltd. Yellow & Black Marbled Vinyl
LINCOLN – Repair & Reward LP (Temporary Residence) *Remixed & Remastered – Ltd. Ocean Blue Vinyl
JOE LOVANO – I'm All For You: Ballad Songbook 2LP (Blue Note) *Classic Vinyl Series
MADONNA – Rebel Heart Tour 2LP (Mercury) *Ltd. Purple Vinyl
MAMALARKY – Pocket Fantasy LP/CD (Fire Talk) *Black or Ltd. Frosted Blue Vinyl
MELODY'S ECHO CHAMBER – Unfold LP (Fat Possum)
MELT-BANANA – Scratch or Stitch CD (Skin Graft) *Reissue – Deluxe Edition
METRIC – Formentera LP/CD (Metric Music) *Ltd. Sky Blue Vinyl
MID-AIR THIEF – Crumbling LP (Top Shelf Records) *Ltd. Green & Orange Vinyl
MOON DUO – Live at Levitation LP (Reverberation Appreciation Society) *Ltd. Color Vinyl
JULIE ODELL – Autumn Eve LP (French Kiss)
OFF! – Free LSD LP (Fat Possum) *Deluxe Edition – Glow In The Dark Vinyl w/ gatefold & blotter
PIXIES – Doggerel LP (BMG) *Red or Ltd. Yellow Vinyl
THE PLEASURE MAJENTA – Looming, The Spindle LP (Deadstrange)
REVEREND BIZARRE – Slice of Doom (Svart) *w/ bonus live DVD
ROYAL AIRCOACH – Open Up Your Mind LP (Sundazed) *Ltd. Blue Vinyl
SENSES FAIL – Hell Is In Your Heart LP (Pure Noise) *Pink Vinyl – 10 Bands One Cause
BEN SHEMIE – Desiderata LP (Joyful Noise) *Ltd. Color Vinyl
SIGH – Eastern Darkness LP (Peaceville)
SLIPKNOT – The End, So Far 2LP (Road Runner) *Clear Vinyl or Ltd. Yellow Vinyl
THE SOFT MOON – Criminal LP (Sacred Bones) *Sacred Bones 15th Anniversary – Ltd. Yellow/Black Swirl Vinyl
SOUND OF CERES – Emerald Sea LP (Joyful Noise) *Ltd. Seafoam Green Vinyl
SWEET – Odense Blitz 2LP (Cleopatra) *Ltd. Orange Vinyl
T. REX – 1970 LP (Demon)
T54 – Drone Attacks 2LP (Ally) *Remastered & Expanded Edition
TROUBLE – Simple Mind Condition LP (Hammerheart)
VACANT GARDENS – Obscene/ Under The Bloom LPs (Tough Love) *Clear Vinyl – 2022 Reissues sold separately
YELLOW OSTRICH – Soft LP (Barsuk) *Ltd. Pink Vinyl
VARIOUS – Halloween Garage Blues LP (Cleopatra) *Ltd. Orange Vinyl
VARIOUS – Punk Rock Halloween: Loud, Fast & Scary LP (Cleopatra) *Ltd. Orange Vinyl