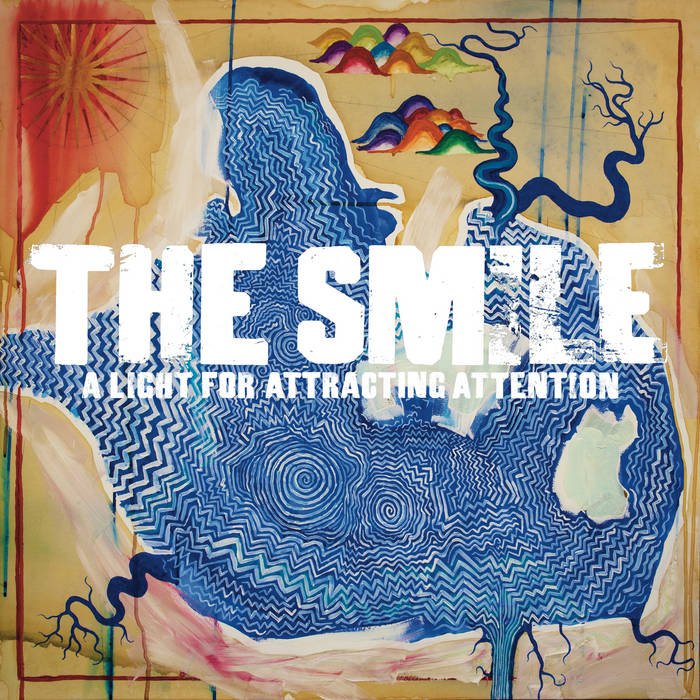 RECKLESS RECORDS 6/17/22 NEW RELEASES
ANTELOPER – Pink Dolphins LP/CD (International Anthem)
The duo of Jaimie Branch and Jason Nazary return as ANTELOPER, drawing influence from Tropicalia and the music of the Amazon for their improvisations. Branch is a native Chicagoan herself, and brought in the help of local luminaries JEFF PARKER and CHAD TAYLOR for "Pink Dolphins". This is yet another stellar release on International Anthem, and of course comes HIGHLY RECOMMENDED!
COLA – Deep In View LP/CD (Fire Talk) black or limited clear vinyl
Born from the end of OUGHT, Canadian post punk trio COLA picks up where the previous band left off with tense, skeletal structure, but with a darker, sleeker motorik sensibility. Lead singer Tim Darcy's voice will be instantly familiar, and this should slide into the shelf near your OUGHT records no problem. Superb!
PERFUME GENIUS – Ugly Season 2LP (Matador)
The latest from Mike Hadreas eschews the soulful croon of "Set My Heart on Fire Immediately" in favor of the experimental compositions that had previously lurked in the background. A bracing and exploratory record that is still a very inviting listen. RECOMMENDED
THE SMILE – A Light For Attracting Attention 2LP/CD (XL) black or limited yellow vinyl
Ever since their live debut in May 2021, there's been a burbling anticipation for the first full-length from THE SMILE. The trio of Thom Yorke, Jonny Greenwood and SONS OF KEMET's Tom Skinner have dipped into abstract and esoteric territory both in rhythm and composition, but ultimately these live performances and singles revealed a RADIOHEAD side project that is perhaps the most RADIOHEAD-esque yet. This almost feels like the spiritual successor to "A Moon Shaped Pool", seeing Yorke and Greenwood reference the sounds of coiled rage and gentle, despondent beauty from their past catalog while embracing their more contemporary grace and serenity. A stunner, this is HIGHLY RECOMMENDED!
ZOMBI & FRIENDS – Zombi & Friends Vol. 1 LP/CD (Relapse) violet color vinyl
Synth prog giants ZOMBI teamed up with some friends long-distance style from bands PINKISH BLACK, THE SWORD, TRANS AM & ZAO to record some fun classic rock tunes for our enjoyment. Songs by ALAN PARSONS PROJECT, DOOBIE BROTHERS, Eddie Rabbit performed with complete sincerity. If you don't like fun, this isn't for you. RECOMMENDED!
OTHER IMPORTANT NEW RELEASES & RESTOCKS
BARNETT + COLOCCIA – Third Wilderness LP (Sige)
BEACH BOYS – Sounds of Summer: Very Best of the Beach Boys 6LP box/2LP/3CD/CD (Capitol) 60th Anniversary Edition
YAYA BEY – Remember Your North Star LP (Big Dada)
DAVID BOWIE – Rise & Fall of Ziggy Stardust LP (Parlophone) half-speed master or picture disc reissue
NICK CAVE & WARREN ELLIS – La panthère des neiges LP/CD (Invada) original soundtrack, available in white vinyl or picture disc
LOU DONALDSON – Blues Walk LP (Blue Note) Classic Vinyl Series
BILL EVANS TRIO – Trio '65 LP (Verve) Acoustic Sound Series
FOALS – Life is Yours LP (Warner) white or black vinyl
GUN CLUB – Las Vegas Story 2LP/2CD/DVD (Blixa) expanded reissue
J. ROCC – A Wonderful Letter LP (Stones Throw) black or color vinyl
CARLY RAE JEPSEN – Kiss: 10th Anniversary LP (Interscope)
MAPACHE – Roscoe's Dream 2LP (Innovative Leisure)
A TRIBE CALLED QUEST – We Got it From Here: Thank You For Your Service LP (Epic) back in print
JEFF TWEEDY – Love is the King/Live is the King 2LP (dBpm) expanded edition
VARIOUS ARTISTS – Summer of Soul (Soundtrack) LP (Legacy)