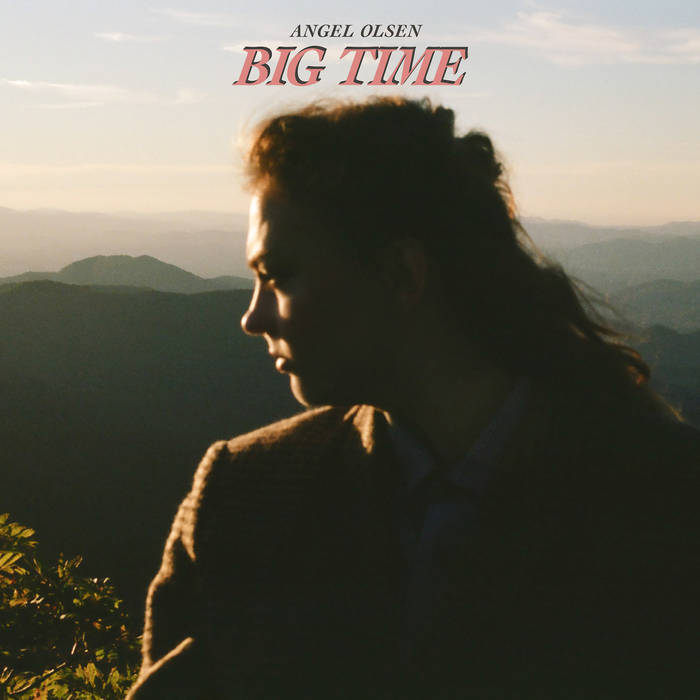 RECKLESS RECORDS 6/3/22 & 6/10/22 NEW RELEASES
TIA BLAKE & HER FOLK-GROUP – Folksongs & Ballads LP (Ici Bientot)
A greatly appreciated reissue of this 1971 album by the then Paris based singer Tia Blake & Her Folk-Group. The album is a collection of American & British folk songs performed with fantastic confidence by the 19 year old singer. The guitar accompaniment is perfect for the songs & we knowfans of everything from Bridget St. John, Vashti Bunyan, Nick Drake, Sibylle Baier, Bert Jansch, Sandy Denny, Nico, Francoise Hardy to Gillian Welch will LOVE this. HIGHEST RECOMMENDATION.
HORSEGIRL – Versions of Modern Performance LP/CD (Matador)
Chicago trio HORSEGIRL makes their eagerly-awaited debut with "Versions of Modern Performance", seeing the teenage group explore angled post-punk and noisier discordance with grace and confidence, wrapping this sound around catchy, hook-laden pop tunes. There's an obvious SONIC YOUTH influence here, as well as a bit of GBV, a bit of WIRE, and a bit of that 80s/90s sound on Flying Nun. This is a fantastic debut from these local heatseekers. RECOMMENDED, and keep your eyes peeled for this group!
ANGEL OLSEN – BIG TIME LP/CD/TAPE (Jagjaguwar) limited color vinyl or black with newsprint poster while supplies last
Angel Olsen continues to reinvent herself on her 2022 album "Big Time." There's always been a country twang lurking in the background of Angel's music but she seems to have fully embraced it this time around. Her vocal approach is slightly different, maybe a little softer with some nice Linda Ronstadt esque harmonies & reminders of another great former Chicago based singer Neko Case. The music has a nice airy quality with pedal steel & synthesized strings providing a nice bed for the Laurel Canyon style countrified tunes.Reckless alum Emily Elhaj holds down that bass duties with confidence as always. RECOMMENDED.
KELLY LEE OWENS – LP. 8 (Smalltown Supersound)
The London based artist Kelly Lee Owens traveled to Norway during the pandemic to work on this album with experimental mainstay Lasse Marhaug. The result is a mix of minimalist electronic pop ala Chris & Cosey with drone elements ala Jeffrey Cantu Ledesma, ONEOHTRIX POINT NEVER, Jenny Hval etc…
VARIOUS ARTISTS – Music From Saharan WhatsApp LP (Sahel Sounds)
A compilation of songs originally shared over  WhatsApp in 2020 & released as limited edition digital EPS now released on LP. Some familiar Sahel Sounds artists are featured here including Amaria Hamadaler of LES FILLES DE ILLIGHADAD along with some new artists. 
NEIL YOUNG – Dorothy Chandler Pavilion 1971 LP (Reprise)
NEIL YOUNG – Royce Hall 1971 LP (Reprise)
The Neil Young official bootleg series continues, this time with two solo 1971 shows released on the same day. Neil was very busy that year & there's a lot of live recordings out there & these are two more great ones. "Dorothy Chandler Pavilion" is the first in the series that was an actual physical bootleg back in the day hence the cover with the visible ring wear on there.
OTHER IMPORTANT NEW RELEASES & RESTOCKS
AMERICAN FOOTBALL – Rare Symmetry/ Fade Into You 10" (Polyvinyl)
ANDREW BIRD – Inside Problems LP/CD (Loma Vista)
BLANCK MASS – Ted K (Soundtrack) LP/CD (Sacred Bones)
DANNY BROWN – XXX LP (Fools Gold)
CHAINSMOKERS – So Far So Good LP (Columbia)
DEATH GRIPS – Money Store LP (Epic) 10th anniversary reissue, half black/half white color
DRIVE-BY TRUCKERS – Welcome 2 Club XIII LP (ATO)
BILL EVANS – You Must Believe In Spring (Craft)
FAUST – Punkt (Bureau B)
GHOST POWER – Ghost Power LP/CD (Duophonic) with Tim Gane of Stereolab!
GORILLAZ – Demon Days LP (Warner) back in stock
LAURA JANE GRACE – At War with the Silverfish 10" (Polyvinyl)
GRATEFUL DEAD – Very Best of the Grateful Dead LP (Friday Music) 180grm audiophile vinyl
JONNY GREENWOOD – Power of the Dog (Soundtrack) LP (Lakeshore)
HEAD, JOWE – SWELL MAPS – 1972-1980 BOOK w/ 7" (Sounds on Paper)
FREDDIE HUBBARD – Breaking Point LP (Blue Note) Tone Poet series
JK FLESH – New Religions Old Rules LP (Avalanche)
JOURNEY – Live in Houston 1981: Escape Tour LP (Columbia)
JOYCE MANOR – 40 Oz. to Fresno LP/CD (Epitaph) limited color or black
BOBBY OROZA – Get On the Other Side LP/CD (Big Crown) limited color or black
MAX ROACH – Members, Don't Git Weary LP (Real Gone) reissue
ROLLING STONES – Licked Live in NYC LP/CD&DVD/CD&BLU (Mercury)
SEATBELTS – Cowboy Bebop: EIN Edition (Original Series Soundtrack) LP (MIlan)
TOTO – TOTO IV LP (Columbia) 40th anniversary "Bloodshot" color vinyl
TYLER THE CREATOR – Scum Fuck Flower Boy LP (Columbia) back in stock
ALAN VEGA – Saturn Strip LP (Real Gone) limited yellow vinyl reissue
AMY WINEHOUSE – Live at Glastonbury 2007 LP (Island)