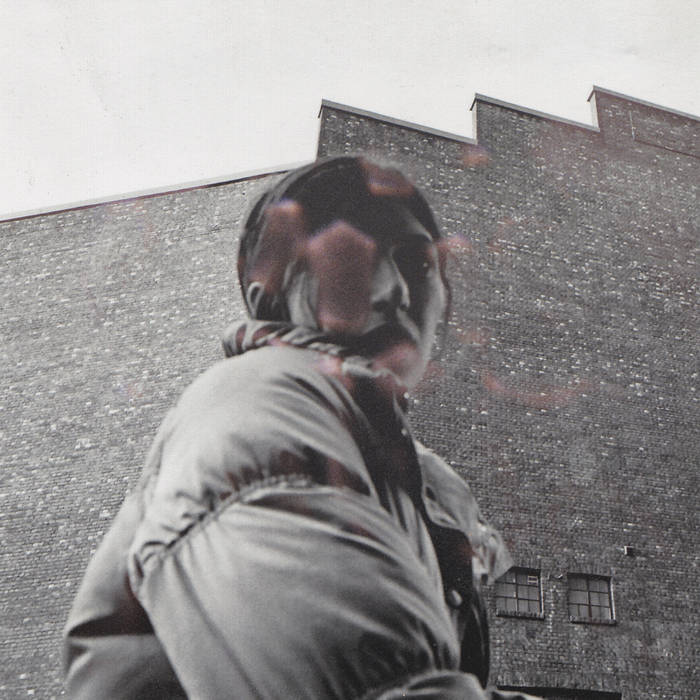 3/25/22 NEW RELEASES & IMPORTANT RESTOCKS
ABSENT IN BODY – Plague God LP (Relapse) color vinyl
ABSENT IN BODY is a new super group on Relapse featuring members of AMENRA, NEUROSIS & SEPULTURA. The vibes are dark on this one with crushing riffs, post-industrial percussion & distorted vocals.
BLOOD INCANTATION – Timewave Zero LP (Century Media) now on vinyl!
NOT METAL IN THE METAL SECTION ALERT!!! Denver's BLOOD INCANTATION got the metal world in a tizzy when they announced that they're next one was going to be an all ambient album. This really shouldn't surprise anyone that's a fan of the band though since guitarist Paul Riedl has released ambient albums as HOVERKRAFT not to mention that when the band stopped through the store their purchases consisted of mostly horror soundtracks & psych records. BLOOD INCANTATION records have always been heavy on atmosphere so deep synth journeys ala TANGERINE DREAM/Klaus Schulze early TANGERINE DREAM makes sense to us! RECOMMENDED.
DESTROYER – Labyrinthitis LP/CD (Merge) black or limited "jade & ivory" Peak Vinyl
Canada's poet-derelict-laureate Dan Bejar makes his 2022 return with "Labyrinthitis", a sumptuous, lyrical, romantic and altogether enigmatic collection of lounge rock that is the most dance-forward of his career. As always, Bejar's unique voice and articulation sit front and center in the mix, but with a punchier arrangement of sharp synths and electronic drum machines that take off from where records like "Kaputt" and "Ken" left, aping sounds from 70s/80s disco pop acts like NEW ORDER and DONNA SUMMER. Bejar & co. have made one of the best records in DESTROYER's long catalog, remaining wry and self-referential throughout. On Merge and RECOMMENDED!
ALDOUS HARDING – Warm Chris LP/CD (4AD)
2022 record for singer-songwriter ALDOUS HARDING is a rich, folk-influenced collection that draws its sound from artists like JONI MITCHELL, NICO and (for a more recent vintage) CATE LE BON. Catchy, off-kilter, warm and yet weary, this is an excellent art-rock album for an overcast April morning. On 4AD & RECOMMENDED.
BRANKO MATAJA – Over Fields & Mountains LP (Numero) limited color or black vinyl
Beautiful & haunting instrumental guitar recordings from the early 70s made by the Yugoslavian immigrant Branko Mataja. The Los Angeles based musician released a few records to mostly little acclaim but they were recently re-discovered by Numero. We're not actually sure what effect Mataja was using to get these sounds but it has an almost bell-like quality. It could just be delay & some tape effects but whatever it is, it has a really cool sound. 
VR SEX – Rough Dimension LP (Dais) limited color or black vinyl
2022 album from the L.A. based band VR SEX that features members of DRAB MAJESTY & ANTIOCH ARROW. Melodic but tough sounding songs that remind us of greats like KILLING JOKE, RED LORRY YELLOW LORRY, THE CHAMELEONS etc…
DANIEL WYCHE – Earthwork LP (American Dreams)
"Earthwork" is the 2022 album by the Chicago scene veteran Daniel Wyche. Four compositions including one side-long piece of guitar exploration with electronic manipulation. Think of Jim O'Rourke's more experimental, drone based work.
OTHER IMPORTANT NEW RELEASES & RESTOCKS
ABBATH – Dread Reaver LP (Season of Mist)
APOLLO GHOSTS – Pink Tiger LP (You've Changed)
BON IVER – Bon Iver LP/CD (Jagjaguwar) 10th Anniversary edition with extra tracks. One time pressing
KAREN DALTON – In My Own Time SUPER DELUXE LP/CD/TAPE (Light in the Attic) 50th anniversary of this folk classic
DRAKE – Take Care LP (Cash Money)
ELECTRIC LIGHT ORCHESTRA – Eldorado (Original Master Recording) LP (Mobile Fidelity) in Wicker Park, other stores will have these next week
EX-VOID – Bigger Than Before (Don Giovanni)
FUCKED UP – Do All Words Can Do LP (Matador)
GOLDFRAPP – Felt Mountain LP (Mute) reissue on gold vinyl
GUERILLA TOSS – Famously Alive LP (Sub Pop) first press Loser Edition, CDs here next week
HAIM – Days Are Gone LP (Columbia)
JON HOPKINS – Music for Psychedelic Therapy LP/CD (Domino) black or clear vinyl
JAMES HUNTER SIX – With Love LP/CD (Daptone) black or limited silver vinyl
IBIBIO SOUND MACHINE – Electricity LP (Merge) limited yellow & black Peak Vinyl
IRON MAIDEN – Number of the Beast TAPE (BMG) limited edition reissue
KING GEEDORAH – Take Me to Your Leader LP (Big Dada) back in stock!
PIXIES – Doolittle LP (4AD) back in stock!
REPTALIENS – Multiverse LP (Captured Tracks)
ED SCHRADER'S MUSIC BEAT – Nightclub Daydreaming LP (City Slang) gold vinyl
SUICIDE – Surrender LP/CD (Mute)
TINARIWEN – Amassakoul LP (Wedge) remastered
TINARIWEN – The Radio Tisdas Sessions LP (Wedge) remastered
WALLOWS – Tell Me That It's Over LP/CD (Atlantic) with guitar pick pack while supplies last
WHITE STRIPES – Get Behind Me Satan LP (Third Man) available again
XYLA – Ways LP (Leaving)