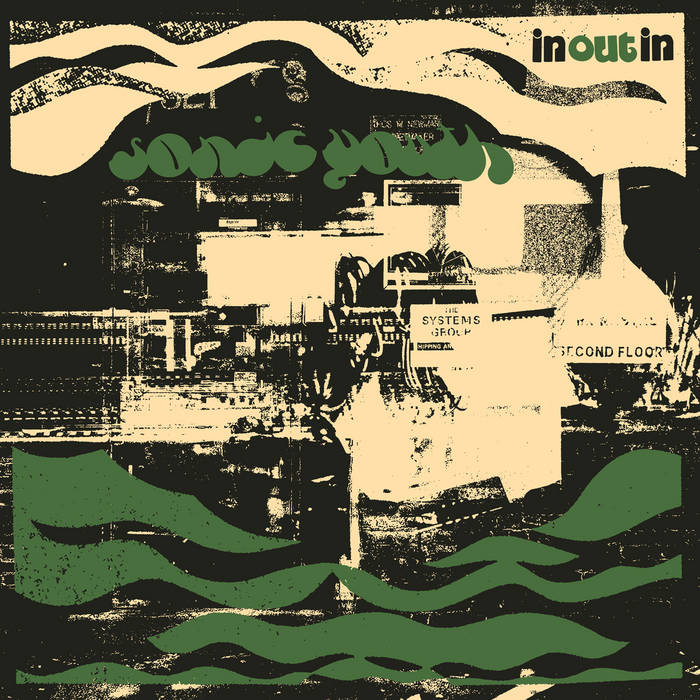 3/18/22 NEW RELEASES
BROADCAST – BBC Maida Vale Sessions LP (Warp)
These four Peel Sessions have been floating around on the internet for years & they've finally been collected together with remastered sound. Recorded between 1996 to 2003, these recordings document the trio era line-up of the band. The stripped-down nature of these recordings really shows their love of 60s & 70s TV & film soundtracks. The melodies are quirky & odd & listening now it's amazing how ahead of their time this group was. RECOMMENDED.
BROADCAST – Microtronics Volumes 1 & 2 LP (Warp)
Originally released on limited 3" CDs in 2003-2005, these sound experiments & loops by BROADCAST show their deep admiration for the BBC Radiophonic Workshop, library music & soundtracks for 60s & 70s TV & film. This element of the band was always there but mostly hidden in the background of their unique songs.
BROADCAST – Mother is the Milky Way LP (Warp)
This was originally released as a limited edition tour CD of 750 copies & sadly it was the final release for the band as Trish Keenan took ill on the tour from a virus & died soon after. This one is probably most similar to their split with THE FOCUS GROUP as it's more experimental & "culty." Remastered with clearer sound for its first ever vinyl release. RECOMMENDED!
JEREMIAH CHIU & MARTA SOFIA HONER – Recordings from the Åland Islands LP/CD (International Anthem) black or limited color vinyl
Beautiful, ambient-leaning minimalism here from synth specialist JEREMAIH CHIU and violist MARTA SOFIA HONER, who blend warm ambient tones with intersecting string lines and field recordings of the Åland Islands (found in the Baltic between Sweden & Finland). These pieces evoke the calm, pastoral environments of these northbound islands, in particular their bright, nightless summers. For fans of the ambient jazz of UK artists NALA SINEPHRO, SAM GENDEL, ALABASTER DePLUME and the beatless side of FLOATING POINTS, this comes HIGHLY RECOMMENDED!
KAINA – It Was a Home LP/CD (City Slang)
A lovely release from Chicago's KAINA, whose music draws influence from swooning 60s soul, dream pop and lush Latin music. Hard to synthesize these sounds into a single project and make it cohesive, but "It Was A Home" is tied together by some breezy production and KAINA's rich, sultry voice. RECOMMENDED!
SONIC YOUTH – In/Out/In LP/CD/TAPE (Three Lobed) black or limited maroon vinyl
Even though they've been dormant for the past decade plus, SONIC YOUTH hasn't exactly been inactive. Since 2020, their new Bandcamp page has been populated with authorized bootlegs and other goodies, now culminating in their first official release in ten years. The songs on "In/Out/In", recorded in the 00's, are for the most part instrumental, jumping from challenging abrasion to vivid free-jam psychedelia, while maintaining a sort of krautrock-like groove and harmony. This is incredible stuff; we're amazed it mostly hasn't seen the light of day until now. RECOMMENDED!
SPRINGTIME – Springtime (Joyful Noise)
SPRINGTIME is a trio from Melbourne that features members of THE DRONES, TROPICAL FUCK STORM & DIRTY THREE. Loose, experimental noise rock songs with nods at the great Nick Cave, some loose moments ala DIRTY THREE etc…Great stuff.
WEDNESDAY – Mowing the Leaves Instead of Piling 'em Up TAPE (Orindal)
Limited edition tape release from Asheville's WEDNESDAY. It's all cover tunes here folks including songs by Chris Bell, DRIVE-BY TRUCKERS,SMASHING PUMPKINS & more.
OTHER IMPORTANT NEW RELEASES & RESTOCKS
SIBYLLE BAIER – Colour Green LP (Orange Twin)
ECKO BAZZ – Mmaso LP (Hakuna Kulala/Nyege Nyege Tapes)
BLUSHING – Possessions LP (Kanine)
BROADCAST – Microtronics, Volumes 1 & 2 LP (Warp)
BROADCAST – Mother is the Milky Way LP (Warp)
BROADCAST – BBC Maida Vale Sessions LP (Warp)
BO BURNHAM – Inside LP (Attic Bedroom) indie exclusive glass color vinyl
CARIBOU – The Milk of Human Kindness LP (Leaf) back in print!
CARIBOU – Up In Flames LP (Leaf) back in print!
CARIBOU – Start Breaking My Heart LP (Leaf) back in print!
CHARLI XCX – Crash LP/CD (Atlantic)
DATA ANIMAL – Future Primitive LP (Dedstrange)
MAC DEMARCO – Salad Days LP (Captured Tracks)
ENTOMBED – Left Hand Path (Earache)
FRIENDS OF HELL – Friends of Hell LP (Rise Above)
GROUP LISTENING – Clarinet & Piano: Selected Works Vol. 2 LP (PRAH)
JASON ISBELL – Nashville Sound LP (Thirty Tigers) color vinyl RSD Essential reissue
MILT JACKSON – Milt Jackson LP (Blue Note) Classic Vinyl Series
JUICE WRLD – LP/CD (Interscope)
MAGGOT BRAIN #8 magazine (Third Man)
M83 – Hurry Up We're Dreaming LP (Mute) color vinyl RSD Essential reissue
M83 – Saturdays = Youth LP (Mute) color vinyl RSD Essential reissue
MIDLAKE – For the Sake of Bethel Woods LP/CD (ATO) indie only, clear vinyl or deluxe edition
BUD POWELL – Time Waits LP (Blue Note) Classic Vinyl Series
THE PRETTY RECKLESS – Going to Hell LP (Craft) color vinyl reissue
ROSALIA – Motomami CD (Columbia) vinyl coming later this year
SON HOUSE – Forever On My Mind LP/CD (Easy Eye Sound) limited color or black vinyl
THE WINSTONS – Color Him Father LP (Soul Jazz) w/ bonus "Amen Brother" single
VARIOUS ARTISTS – Life Between Islands – Soundsystem Culture: Black Musical Expression in the UK, 1973-2006 LP (Soul Jazz)
FRANK ZAPPA & THE MOTHERS – Rainbow Theatre 12/10/71 LP (Zappa)
FRANK ZAPPA & THE MOTHERS – Fillmore East June 1971 LP (Zappa)