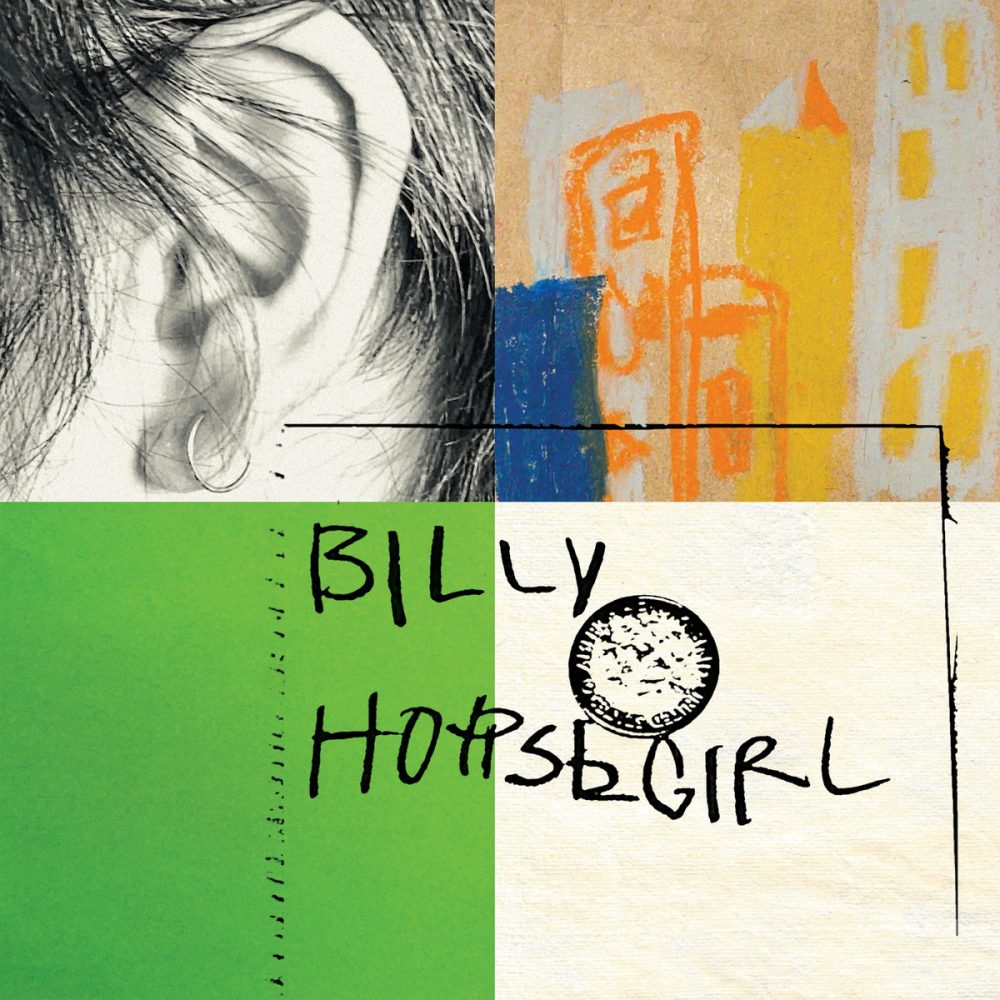 3/11/22 NEW RELEASES & IMPORTANT RESTOCKS
ADULT – Becoming Undone LP/CD (Dais) limited color or black vinyl
"Becoming Undone" is the 9th album from the Detroit duo ADULT.. Fried & blown-out dance punk with memorable choruses & thick, industrial synth-bass sounds. These guys are making some of the best music in this style right now.
ALEX CAMERON – Oxy Music LP/CD (Secretly Canadian) limited color vinyl or black
The indie crooner Alex Cameron returns with an album of fictional songs inspired by the opioid crisis in the U.S. The music is similar to his earlier albums with nods at glam & 80s pop rock ala THE CARS & Tom Petty. Though the lyrical themes are dark at times, the songs are quite catchy & the album has a hopeful feel to it.
HORSEGIRL – Billy 7" (Matador)
Pretty sick single from Chicago's HORSEGIRL ahead of their full-length Matador debut. Nice crunchy, sorta spaced-out guitars & self-assured vocals. Keep your eyeballs peeled for these folks! Fans of 90s noise rock & grunge ala BAILTER SPACE, DINOSAUR JR, SONIC YOUTH etc… need to check this out. RECOMMENDED!
JENNY HVAL – Classic Objects LP/CD (4AD) black or limited blue vinyl
Norwegian experimentalist JENNY HVAL has progressed to more pop-centric sounds with the last few records, and "Classic Objects" is her most "pop" record to date. Merging spacious dream pop vocals, glistening synths, gentle chanson sing-speak and lounge rhythms, this is HVAL at her most approachable. Plenty of inventive melodic and lyrical content to be found here too; the songs here seem to mold themselves and evolve around a vibe or sensation rather than more straightforward structures. Excellent stuff here! On 4AD
LEMONHEADS – It's a Shame About Ray LP/dlxLP/CD (Fire) 30th anniversary ed.
The classic 90s indie rock hit from Evan Dando & THE LEMONHEADS is finally available again via Fire Records. This record has so many good tunes & it's definitely one of the finest records of that decade. This expanded edition features tons of demos, live material & b-sides, some of which have never been issued before. RECOMMENDED.
MARIAH – Utakata No Hibi LP (Everland) swirl color vinyl, Reckless fave available again
"Utakata No Hibi" was originally released in Japan in 1983 with little fanfare. Over the years the legend of this record has grown among record collectors & taste makers around the world & now this incredible record is finally available in a large international pressing. This was the Japanese group's 6th album at the time & it's an expertly crafted & recorded collection of 80's art/synth-pop. If you love Eno's pop albums as much as we do, TALKING HEADS or stuff like YELLOW MAGIC ORCHESTRA & even some ANIMAL COLLECTIVE, then you MUST hear this amazing album. VERY VERY VERY RECOMMENDED.
LOOP – Sonancy CD (Cooking Vinyl) vinyl coming in April
The 80s London space rockers LOOP return with their first album since the great "A Gilded Eternity" from 1990. These guys existed somewhere betweenSPACEMEN 3 & JESUS & MARY CHAIN with trippy psychedelic sounds but some pretty darn catchy tunes. Glad to have these guys back!
MUTANT BEAT DANCE – No Comfort For Control 3LP (Nation)
The Chicago trio (Traxx, Beau Wanzer and Steve Summers) return with 3LPs of swampy electropunk. NO COMFORT FOR CONTROL showcases how the three come together as a band and you can hear the raw punk attitude, while mainly utilizing electronic instruments i.e. drum machines & synths. Seriously funky and limited so don't sleep!
VERY R E C O M M E N D E D
VARIOUS ARTISTS – V4 VISIONS: Of Love & Androids LP (Numero Group) color vinyl
The first ever compilation documenting the great early 90s London V4 Visions 12″ releases. Deep house, jungle, neo-soul etc…that predicted the sounds of THE XX, BURIAL, SAULT etc…
OTHER IMPORTANT NEW RELEASES & RESTOCKS
BODEGA – Broken Equipment LP/CD (What's Your Rupture?)
BURIAL – Untrue LP (Hyperdub) back in stock!
CHEROKEE ROSE – Buckskin LP/CD (Don Giovanni) remastered
DISASSEMBLER – Wave From a Shore LP (Western Vinyl)
DUKE ELLINGTON & JOHN COLTRANE – Duke Ellington & John Coltrane LP (Impulse) Acoustic Sound Series remaster
FRANZ FERDINAND – Hits to the Head LP/CD (Domino) limited red vinyl
GHOST – Impera LP/CD (Loma Vista) limited color or black vinyl with signed CD booklets & 2 prints while supplies last (at Wicker Park only)
PJ HARVEY – The Hope Six Demolition Project LP (Island) reissue
PJ HARVEY – The Hope Six Demolition Project Demos LP/CD (Island)
JAPANESE BREAKFAST – Jubilee LP (Dead Oceans) back in stock!
MOODYMANN – Forevernevermore LP (Peacefrog)
MOODYMANN – Silence in the Secret Garden LP (Peacefrog)
A PLACE TO BURY STRANGERS – See Through You LP (Dedstrange)
PORCHES – All Day Gentle Hold! LP/CD (Domino) limited yellow vinyl
IRMA THOMAS – Full Time Woman: The Lost Cotillion Album LP (Real Gone)