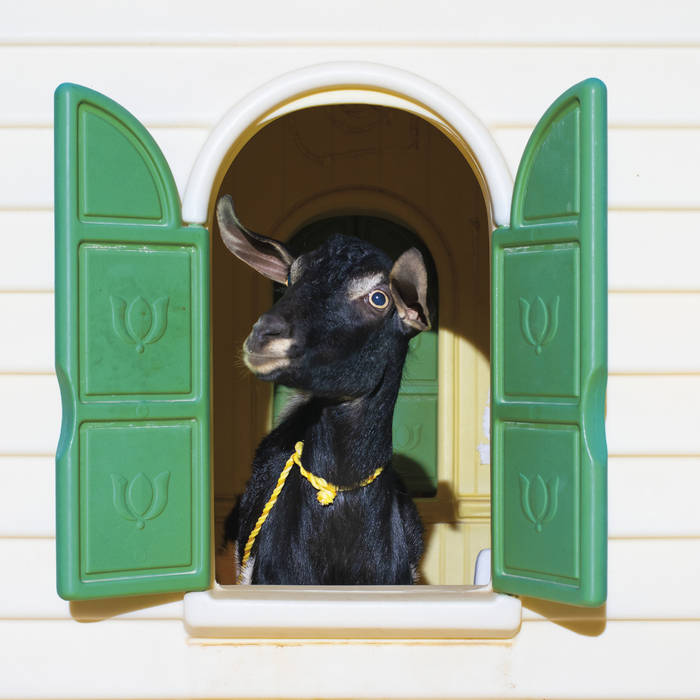 2/25/22 NEW RELEASES
BLOOD INCANTATION – Timewave Zero CD (Century Media) vinyl coming soon
The Denver death metal band BLOOD INCANTATION has always contemplated cosmic concepts in their work & we weren't surprised at all when we heard that their next project would be an ambient album. For those that listen to ambient music regularly this might come across like exercise but we like the idea that they might be introducing a new legion of death metal maniacs to the ambient realm. Nods at Klaus Schulze, Vangelis' legendary "Blade Runner" soundtrack etc…& thoughts of the void…
DEERHOOF – Actually, You Can LP (Joyful Noise)
18 albums in (!!) the SF based indie mainstays DEERHOOF continue to find ways to expand their sound. This one seems a bit more progressive & complex with shifting polyrhythmic beats & melodies that mimic African high life & Cuban patterns mixed with their now classic sound.
MATCHESS – Sonescent LP (Drag City)
Whitney Johnson's MATCHESS project has been one of the more interesting experimental pop projects of the past decade & she jumps to Drag City for this 2022 album. Her albums on Trouble In Mind were mostly based around pre-recorded tapes that she'd change throughout the show, along with her trusty viola & organ. She's been veering into a more experimental realm & "Sonescent" seems like the end of something & also the beginning. Despite a band being listed on the back cover, their contributions are almost hidden entirely & only fade in & out from time to time as if they're being covered up or slowly erased by meditative drones.
JEFF PHELPS – Magnetic Eyes LP (Numero)
Numero brings us this slab of mid 80S electronic bedroom soul from the Texas musician Jeff Phelps. Spare production with drum machines, analog synths, steamy sax accompaniment & vocals by Phelps & a singer credited as Antoinette. This owes as much to Stevie Wonder & Prince as it does KRAFTWERK. A great find.
SAD LOVERS & GIANTS – Feeding The Flame LP (Spittle) reissue
Crucial reissue of one the greatest new wave post-punk records out there. Originally released in 1983 and the last album with the original lineup, FEEDING THE FLAME is atmospheric, dreamy, dreary and rich in melody. Fans of JOY DIVISION, THE CHAMELEONS, ect…grab this!H I G H E S T   R E C O M M E N D A T I O N
SUPERCHUNK – Wild Loneliness LP/CD (Merge) limited Peak Vinyl edition
2022 record from indie stalwarts SUPERCHUNK dials back the incandescent rage of "What a Time to Be Alive" for a more introspective look at our times of isolation & despondency. Appropriately enough, "Wild Loneliness" was recorded remotely, and as a result enlists a large roster of outside help (WYE OAK's Andy Stack, R.E.M.'s Mike Mills, even a little vocals from SHARON VAN ETTEN). This is a perfect yin-yang companion to "What a Time", maintaining the razor sharp power pop songwriting chops within a more melancholy milieu. RECOMMENDED!
VOIVOD – Synchro Anarchy LP (Century Media) now on vinyl!! These are at Belmont & The Loop, Wicker Park will have next week
We're not sure that anyone would have predicted that Canadian sci-fi metal legends VOIVOD would still be going 15 albums in, especially after Piggy's untimely death in 2005. Their last album "The Wake" was a fantastic return to form & they're cruising along pretty well on this one too. Tons of weird riffs & beats & melodic vocals will certainly please fans of one of the all time great metal bands. VOIVOD!
OTHER IMPORTANT NEW RELEASES & RESTOCKS
BROADCAST – Tender Buttons LP (Warp) back in print
DANNY BROWN – Atrocity Exhibition LP (Warp) back in print
CAROLINE – Caroline LP/CD (Rough Trade)
JOHN CARPENTER – Halloween (Soundtrack) LP (Death Waltz) 40th Anniversary Edition
DASHBOARD CONFESSIONAL – All the Truth Can't Tell LP (Hidden Note) limited color or black vinyl
JAMAEL DEAN – Primordial Waters LP (Stones Throw)
ROBERT GLASPER – Black Radio III LP/CD (Loma Vista) color or black vinyl
GNOD – La Mort Du Sens LP (Rocket)
KING HANNAH – I'm Not Sorry, I Was Just Being Me (City Slang)
KNIFE – Silent Shout LP (Mute) back in print after a few years absence!
FELA KUTI with GINGER BAKER – Live LP (Knitting Factory) 50th anniversary
LOVAGE (Dan the Automator) – Music to Make Love to Your Old Lady By LP/CD (Bulk) classic available again!
NIAGARA – Parva Naturalia LP (Disciples)
JEFF PHELPS – Magnetic Eyes LP (Numero)
RIDE – OX4: Best of Ride LP (Rhino) available again
RP BOO – Established! LP (Planet Mu)
SCORPIONS – Rock Believer LP/CD (Spinefarm) regular LP, 2LP, deluxe CD
STURGILL SIMPSON – Ballad of Dood & Juanita LP (High Top Mountain) limited color or black vinyl
SLAVE – Stellar Fungk: The Best of Slave: Featuring Steve Arrington LP (Rhino)
SWAMP DOGG – I Need A Job… So I Can Buy More Autotune LP/CD (Don Giovanni)
TEARS FOR FEARS – The Tipping Point LP/CD/TAPE (Concord) limited color or black vinyl
ALAN VEGA – Invasion/ Murder One 12" (Sacred Bones)