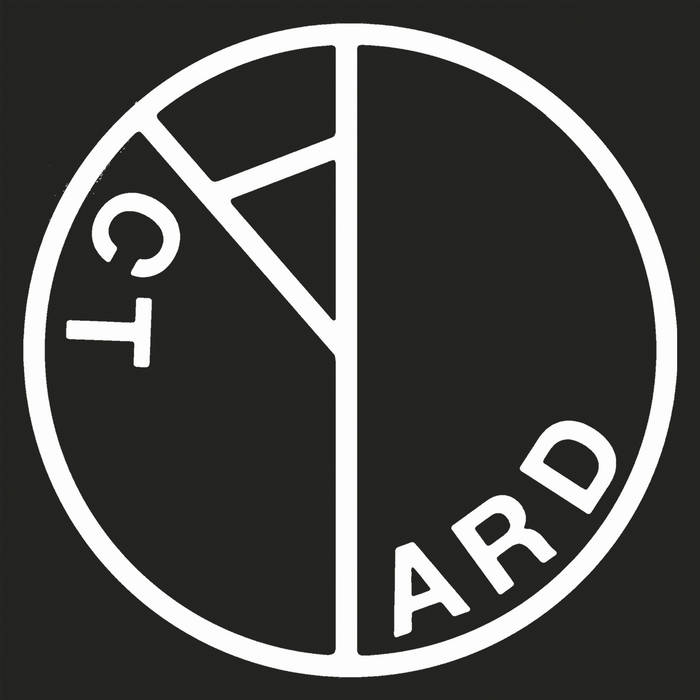 1/21/22 NEW RELEASES & RESTOCKS
BORIS – W LP/CD/TAPE (Sacred Bones) limited color or black vinyl
Tokyo legends BORIS return with their first album on Sacred Bones. The long running group mixes things up quite a bit on this one. Yes there are some heavy, spaced-out psych sounds that you know & love but they also experiment with electronic beats & some new age sounds with vocals exclusively by Wata this time.
BOY HARSHER – The Runner (Soundtrack) CD (Nude Club) vinyl coming in February
Rather than a conventional album release, Massachusetts duo BOY HARSHER decided on their fifth release to be in the context of a soundtrack to a short, experimental horror film. Released in tandem with the film itself, "The Runner" is some of BOY HARSHER's most intense and bracing work to date, taking the icy, retro synthwave of their previous work with a more cinematic approach to dynamics. Fans of CLAN OF XYMOX, CHROMATICS, POESIE NOIRE and even a bit of JOHN CARPENTER's recent output will love this. HIGHLY RECOMMENDED!
BRETT NAUCKE – Mirror Ensemble LP (American Dreams)
Three beloved members of the Chicago music scene Brett Naucke, Whitney Johnson & Natalie Chami team up for this 2021 album. Using the classic Tarkovsky film "The Mirror" for inspiration, the three tight friends collaborated to make Naucke's most accessible album yet. The album has a soundtrack quality, perhaps it's because they were using the film as a backdrop & there are moments that remind us of everything from Tim Hecker to ONEOHTRIX POINT NEVER & even DEAD CAN DANCE at times. RECOMMENDED.
STORMKEEP – Tales of Other Time CD (Van) vinyl coming in February
Totally epic, symphonic black metal featuring members of WAYFARER & BLOOD INCANTATION. Though these guys aren't a Viking metal band, their sound owes a lot to that style so fans of bands like EMPEROR, ENSLAVED BORKNAGAR, WINDIR etc…& the great ABSU will really like this. RECOMMENDED.
YARD ACT – The Overload LP/CD (Zen F.C.) limited green vinyl
Leeds' YARD ACT is the latest in a line of rising post- punk bands from the UK that includes BLACK MIDI, SQUID, DRY CLEANING and BLACK COUNTRY, NEW ROAD, making sharp, angular rock music that splits the difference between nostalgic reference and timely political meaning. YARD ACT's sound takes some cues from PULP, ARCTIC MONKEYS and SLEAFORD MODS to varying degrees, and while the music has some acerbic wit it remains energetic and ultimately fun. Good stuff here. RECOMMENDED.
OTHER IMPORTANT NEW RELEASES & RESTOCKS
ANXIOUS – Little Green House LP/CD (Run For Cover)
HARRY BERTOIA – Sonambient 11LP box set (Third Man)
BLUE LICK – Hold On, Hold Fast LP (American Dreams)
DON CHERRY – Where is Brooklyn? LP (Blue Note) Blue Note Classic Vinyl Series
LANA DEL REY – Blue Banisters LP (Interscope) back in stock
FUCKED UP – Epics in Minutes LP (Get Better) remastered; first time on LP!
FUGAZI – Repeater LP (Dischord) finally available again
GHOST – Hunter's Moon 7" (Loma Vista)
NATALIE JANE HILL – Solely LP (Dear Life)
IMMOLATION – Majesty & Decay LP/CD/TAPE (Nuclear Blast)
IRON MAIDEN – Senjutsu LP (BMG) first restock since selling out on release date
JUSTICE – View Points LP (Hydrogen Dukebox)
KHRUANGBIN – Con Todo El Mundo LP (Dead Oceans)
KHRUANGBIN & LEON BRIDGES – Texas Sun LP (Dead Oceans)
CAROLE KING – Tapestry: Original Master Recording: Ultradisc One-Step 45RPM box set (Mobile Fidelity) out of print at the label
KING GIZZARD & THE LIZARD WIZARD – Butterfly 3001 LP (KGLW)
LIL LOTUS – Error Boy LP (Epitaph)
JACKIE MCLEAN – Destination Out LP (Blue Note) Blue Note Classic Vinyl Series
AIMEE MANN – Queens of the Summer Hotel LP (Superego)
MF DOOM – Operation Doomsday LP (Metal Face) silver cover
MITSKI – Bury Me At Makeout Creek LP (Dead Oceans) finally back in stock
MITSKI – Puberty 2 LP (Dead Oceans) finally back in stock
RAMONES – Rocket to Russia LP (Rhino) color vinyl reissue
NALA SINEPHRO – Space 1.8 LP (Warp) back in stock
SPIRIT OF THE BEEHIVE – The Door 7" (Saddle Creek) limited teal vinyl
STACK WADDY – Stack Waddy LP (Sundazed) 50th anniversary edition