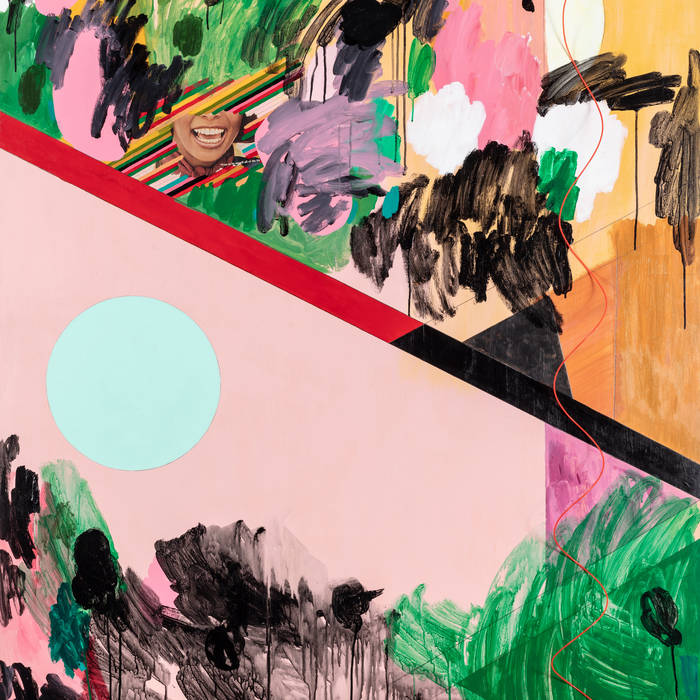 11/19/21 NEW RELEASES & RESTOCKS
DREAM UNENDING – Tide Turns Eternal CD (20 Buck Spin)
DREAM UNENDING is a new progressive doom metal band featuring members of TOMB MOLD & INNUMERABLE FORMS. A nice mix of shoegazey clean guitars & melodic doom that will appeal to fans of BELL WITCH, early KATATONIA etc…RECOMMENDED.
EMBARRASSMENT – Death Travels West LP (Almost Ready)
Much needed reissue of this 1983 record by Wichita band THE EMBARRASSMENT. Rhythmic, driving & catchy as hell songs with nods at MINUTEMEN, MISSION OF BURMA, GANG OF FOUR & BIG BOYS. This is ESSENTIAL if you're into angular post-punk!! RECOMMENDED.
BEN LAMAR GAY – Open Arms to Open Us LP/CD (International Anthem/Nonesuch) limited color or black vinyl
The jazz, experimental & avant garde scenes in Chicago are overflowing with talent & new ideas & no label better expresses that fact right now than International Anthem. Ben Lamar Gay has been at the forefront of this creative explosion for a few years & his 2021 album finds him teaming up with many other talented locals such as OHMME, Rob of BITCHIN BAJAS, Tomeka Reid & Angel Bat Dawid just to name a few. The songs are a mix of outsider pop,progressive jazz & free-form experimentation that reminds us of everything from that International Anthem Sound, Robert Wyatt, PENGUIN CAFE ORCHESTRA & even KING CRIMSON at times.
LOW LIFE – From Squats to Lots: The Agony & XTC of Low Life LP (Goner)
Fantastic third album from this Sydney band. Melodic post-punk with a distinct 80s sound. This makes us think of TOTAL CONTROL, mid 80s KILLING JOKE, late 80s WIRE etc…Great stuff!
MAKAYA MCCRAVEN – Deciphering the Message LP/CD (Blue Note)
​​Chicago drummer Makaya McCraven gets the ultimate salute by being given the keys to the Blue Note vaults for this fantastic remix project. The album starts off with a quote by the legendary Birdland M.C. "Pee Wee" Marquette which made us smile & then McCraven tackles classic tunes by Art Blakey, Kenny Dorham, Hank Mobley & more. With some musical help from our friend Jeff Parker, Junius Paul & Joel Ross, Makaya enters a unique Blue Note remix club with Madlib. RECOMMENDED!
LENA PLATANOS – Balancers LP (Dark Entries)
Dark Entries has collected some previously unreleased songs by the Greek electronic artist Lena Platonos. With Lyrics in Greek & English, Platonos' music sounds like a mix of THROBBING GRISTLE, BLONDE REDHEAD & Leslie Winer. Great stuff.
CLARA ROCKMORE & NADIA REISENBERG – Lost Theremin Album LP (Mississippi)
Clara Rockmore is known as the "queen of the theremin" & she's possibly the only well known master of the instrument. Her one 1977 album of classical pieces featuring her staggering playing is now considered a classic & she's become somewhat of a household name after the release of the documentary "Theremin: An Electronic Odyssey." Other pieces were recorded during the same session & released on CD in 2006. Nine of those pieces are featured on vinyl for the first time here. Trulyhaunting & beautiful playing that almost sounds like a human voice & we're not sure we've ever heard another player make these otherworldly sounds.
OTHER IMPORTANT NEW RELEASES & RESTOCKS
ADELE – 30 LP (Columbia)
AESOP ROCK – Labor Days LP (Aesop Rock) color vinyl reissue
ART BLAKEY & THE JAZZ MESSENGERS – Big Beat LP (Blue Note) classic vinyl series
BLOOD INCANTATION – Starspawn LP/CD (Dark Descent) available again!
CHRISTIAN DEATH – Wind Kissed Pictures LP (Season of Mist)
FLEET FOXES – Fleet Foxes LP (Sub Pop) available again!!
HELVETIA – Essential Aliens LP (Joyful Noise)
BOBBI HUMPHREY – Fancy Dancer LP (Blue Note) classic vinyl series
WIZ KHALIFA – Rolling Papers LP (Rostrum)
KISS – DESTROYER: 45TH ANNIVERSARY LP/CD/CD box set (Universal) with free slipmat & lithograph while supplies last
KISSISSIPPI – Mood Ring LP (Triple Crown)
LADIES – They Mean Us LP (Temporary Residence) limited color or black
LCD SOUNDSYSTEM – Sound of Silver LP (DFA)
MAGDALENA BAY – Mercurial World LP (Luminelle)
CHARLES MINGUS – Black Saint & the Sinner Lady LP (Impulse) acoustic sound series
JACKIE MITTOO – Keyboard King at Studio One 2LP (Soul Jazz)
JESSICA MOSS – Phosphenes LP (Constellation)
JUSTUS PROFFIT – Speedstar LP (Bar None)
KIDS SEE GHOSTS – Kids See Ghosts LP (Def Jam)
ODDISEE – Good Fight LP (Mello Music Group)
ROBERT PLANT & ALISON KRAUSS – Raise The Roof LP/CD (Rounder) alternate art version or regular
RADIOHEAD – Kid A Mnesia 3LP (XL) red vinyl back in stock!
CLARA ROCKMORE & NADIA REISENBERG – Theremin: Art of the Theremin LP (Mississippi) back in print!
ADAM ROTH & HIS BAND OF MEN – Down the Shore (Soundtrack) LP (Hozac)
SEVERED HEADS – Dead Eyes Opened 12" (Dark Entries)
ANDY SHAUF – Wilds LP (Anti-) indie color or black
SLOWDIVE – Slowdive LP (Dead Oceans)
BRUCE SPRINGSTEEN & THE E STREET BAND – Legendary No Nukes Concerts LP (Columnia)
SHARON VAN ETTEN – Silent Night/ Blue Christmas 7" (Jagjaguwar)
TRAGICALLY HIP – Road Apples 5LP box set (Universal)
TWENTY ONE PILOTS – Scaled & Icy LP (Fueled By Ramen)
U2 – Achtung Baby: 30th Anniversary LP (Island) w/ poster
VARIOUS ARTISTS – Buganda Royal Music Revival LP (Nyege Nyege Tapes)
VARIOUS ARTISTS – Deutsche Electronische Musik 2 LP box set (Soul Jazz)
COLTER WALL & THE SCARY PRAIRIE BOYS – Live in Front of Nobody LP (La Honda) very limited indie only LP
WEEKND – Highlights LP (Republic)
LUCINDA WILLIAMS – Have Yourself a Rockin' Little Christmas LP/CD (Highway 20)