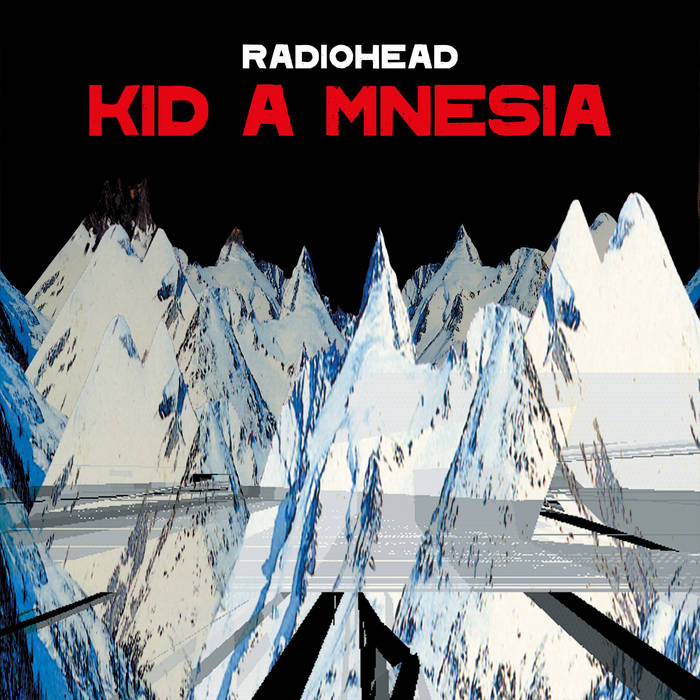 11/5/21 NEW RELEASES & RESTOCKS
BAD BRAINS – Pay to Cum! 7" (Bad Brains) Reckless/Down in the Valley exclusive white vinyl pressing!
We are very proud to have teamed up with the Minnesota based store Down in the Valley for this exclusive white vinyl pressing of one of the most legendary hardcore singles of all time, "Pay to Cum" by BAD BRAINS. The single was self released by the band in 1980 & it jump started their now legendary career that mixed high energy hardcore with reggae. Their live shows are also famous for wild antics, back-flips, massive circle pits & other mayhem. Limited edition one-time pressing on white vinyl. RECOMMENDED OF COURSE!!
DAVID GRUBBS & RYLEY WALKER – A Tap On the Shoulder LP (Husky Pants)
If you follow Ryley Walker on Twitter then you know about his love for 90s/00s Chicago music, especially GASTR DEL SOL so you know he was STOKED when he teamed up with David Grubbs for some duo shows in 2019. They eventually found their way into a studio to make this album of electric guitar explorations. These experimental guitar pieces weave in & out of icy drones to glitched f/x & DEAD C esque noise. Fans of both artists should dig. RECOMMENDED.
CATHERINE HOWE – What a Beautiful Place LP (Numero) reissued on yellow vinyl
"What a Beautiful Place" is part folk, part soft-pop but it never totally veers into either territory. The album was produced by the semi-legendary jazz pianist Bobby Scott who also provided some string arrangements & some pretty bluesy piano parts. Howe's voice is high, at times sounding like Sandy Denny (Howe claims not to have been influenced by 60's British folk even though many of the songs have a similar feel) & the soft pop stuff may remind you of some of the Laurel Canyon ladies such as Joni Mitchell. If you've been picking up some of the other big folk reissues such as BRIDGET ST. JOHN, KAREN DALTON & JUDEE SILL then you should check this out.
RADIOHEAD – Kid A Mnesia 3LP/3CD (XL) red vinyl; very limited!!
RADIOHEAD opened up the 21st century with two of the best records ever released – 2000's "Kid A" and 2001's "Amnesiac" – radically shifting their sound from icy, lyrical art rock into something more abstract, more electronic and more alien. While both albums were made during the same sessions and intended as a singular release, the band chose to split them up for the sake of keeping them (relatively) concise. Over two decades later, they've been combined into "Kid A Mnesia", a massive set that also includes a bonus collection of recordings and previously unreleased songs. These two albums sound as vital and fresh as ever when blended into one, showcasing a band at a peak of creativity. HIGHEST RECOMMENDATION.
EMMA RUTH RUNDLE – Engine of Death LP/CD (Sargent House) arriving soon!
"Engine of Hell" is songwriter EMMA RUTH RUNDLE's most stripped-back record to date, isolating her opaquely personal songwriting to solitary performances on piano or guitar. There's an almost LEONARD COHEN-esque dark quality to these songs that use poetic language over somber chord progressions. This is a fantastic record that should not only appeal to fans of her previous work (solo and with both THOU and CHELSEA WOLFE) but also can serve as an entry point for the emotional world of her songwriting. RECOMMENDED.
SNAIL MAIL – Valentine LP/CD (Matador) limited gold vinyl
Lindsey Jordan goes bigger and more boisterous here on "Valentine", supporting her romantic, cathartic songs with a more maximalist approach to production that has her dipping into stadium synth pop, sultry R&B, lush acoustic ballads and anthemic, "big chorus" rock. This is a timely record that pairs perfectly with the newer records from PHOEBE BRIDGERS ("Punisher") and JAPANESE BREAKFAST ("Jubilee"), allowing for bigger sounds to amplify rather than obscure the emotional truth found within the songwriting. Excellent!
SYLVAN ESSO – Sylvan Esso LP/TAPE/CD (Psychic Hotline)
The electronic pop duo SYLVAN ESSO of Durham, NC started the Psychic Hotline label & now they've started reissuing their records on that imprint. Their 2014 debut still sounds fantastic 7 years later with some dark dance floor bangers, some fat synth bass & quirky, modern electronic pop that fits nicely with BJORK & ROBYN. Glad to have these back in the racks again.
OTHER IMPORTANT NEW RELEASES & RESTOCKS
ABBA – Voyage LP/CD/TAPE (Polar Music) limited blue or black vinyl w/ poster
ANZ – All Hours 12" (Ninja Tune)
BAD BRAINS – Rock For Light LP (Bad Brains) yellow vinyl
BEACH HOUSE – Depression Cherry LP (Sub Pop)
BLACK KEYS – El Camino: 10th Anniversary LP/Super deluxe box set (Nonesuch) these should be arriving in Wicker Park on Saturday
CHILDISH GAMBINO – Awaken, My Love LP (Glassnote)
CHILDISH GAMBINO – Because the Internet LP (Glassnote)
CHILDISH GAMBINO – Camp LP (Glassnote)
NEIL FRANCIS – In Plain Sight LP (ATO) indie only color vinyl
GARBAGE – Beautiful Garbage: 20th Anniversary LP box set (Geffen)
JERRY GARCIA & JOHN KAHN – Garcialive Vol. 14 LP (ATO)
KENDRICK LAMAR – Damn LP (Interscope)
CHARLES MINGUS – MINGUS MINGUS MINGUS MINGUS MINGUS LP (Impulse) acoustic sound series
MODEL HOME – Both Feet En Th Infinite LP (Don Giovanni)
MOUNTAIN MAN – Made the Harbor LP (Psychic Hotline) 2LP deluxe ed.
MR. BUNGLE – The Night They Came Home LP (Ipecac) indie color or black vinyl
PALACE – So Long Forever: 5th Anniversary LP (Fiction)
ROSS FROM FRIENDS – Tread LP (Brainfeeder) clear vinyl
LAURA STEVENSON – Laura Stevenson LP (Don Giovanni)
TITUS ANDRONICUS – The Monitor LP (XL) remastered
YOUNG THUG – Punk CD (Young Stoner Life)