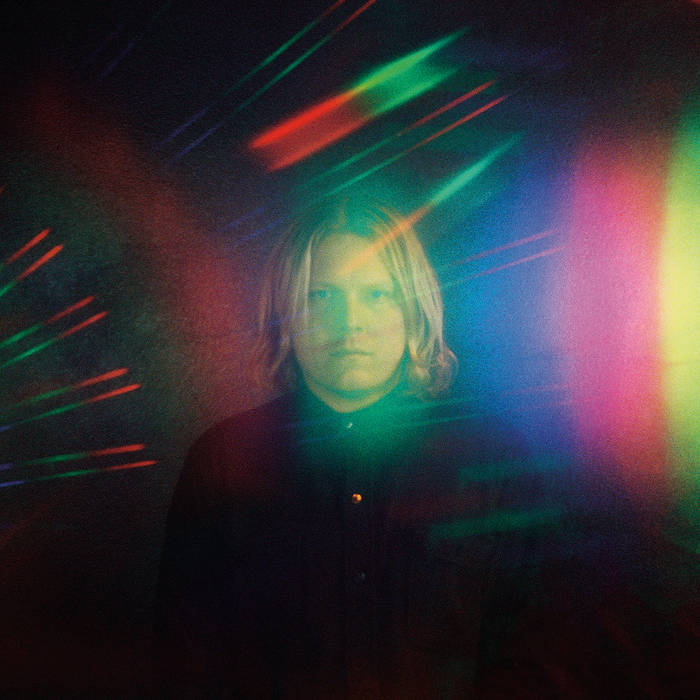 10/29/21 NEW RELEASES & RESTOCKS
MARY LATTIMORE – Collected Pieces TAPE (Ghostly)
The Los Angeles based harpist Mary Lattimore has been incredibly busy over the past few years releasing her own music & collaborating & recording with a number of different artists, most recently Steve Gunn. This is a collection of previously unreleased material from various sources but it listens like a proper album. Beautiful stuff.
MASTODON – Hushed & Grim LP/CD (Reprise) with free slipmat while supplies last
The mighty MASTODON from Atlanta return with their eight full-length album. The band continues to move away from metal into a more progressive hard rock direction. There's a lot of melodic riffs, some acoustic passages & mostly clean singing on this one & the songs have great hooks, almost veering into QUEENS OF THE STONE AGE or even a heavier sounding version of FOO FIGHTERS in some songs. Fans of the band should be stoked on this one for sure.
MARISSA NADLER – Path of the Clouds LP/CD limited color or black vinyl
The talented guitarist & prolific songwriter Marissa Nadler is back with her 9th solo album. During the pandemic Marissa supposedly got deep into Unsolved Mysteries (um, YES!) & how some of the stories reminded her of things in her own life. Nadler also learned to play piano & wrote many of the songs on that instrument & then re-learned them on guitar adding yet another tool to her songwriting belt. With help from Mary Lattimore, Simon of COCTEAU TWINS, Emma Ruth Rundle & more, Nadler has created a dreamy album of mysterious & airy songs that sound new & fresh which is impressive so deep into her discography.
SAULT – Nine LP/CD (Forever Living Originals)
The mysterious London collective SAULT return with their third album in about 15 months. We've been loving all of their releases so far & a little more info about this mysterious group has emerged, mainly about the line-up which is pretty impressive & includes Cleo Sol, Michael Kiwanuka, Laurette Josiah, Kid Sister & Little Simz. The album was originally supposed to be available online for 99 days but we'll see if that sticks. More great rhythmic songs that blend elements of funk, soul, post-punk & early 80s NYC downtown sounds. Think ESG, M.I.A, LIQUID LIQUID etc… RECOMMENDED.
TY SEGALL – Harmonizer LP/CD/TAPE (Drag City)
After an absolutely INSANE release schedule over the last decade or so, Ty Segall took about 2 years to make "Harmonizer." As far has his records go this one is pretty slick sounding & more "pop" leaning with great sounding fuzzed out guitars, falsetto vocals, cool drum production & even some drum machines. The recording sounds big like QUEENS OF THE STONE AGE or ST. VINCENT but it's still got that Ty vibe.
OTHER IMPORTANT NEW RELEASES & RESTOCKS
ALABAMA SHAKES – Sound & Color: Deluxe Edition LP (ATO)
BNNY – Everything LP/CD
CAKE POP – Cake Pop 2 LP (Mad Decent)
DAVE CHAPPELLE – 8:46 LP (Third Man)
THE CURE – Disintegration LP (Warner)
SAM EVIAN – Time to Melt LP/CD (Fat Possum) limited color or black vinyl
KHRUANGBIN – Mordechai Remixes LP (Dead Oceans)
JAPANESE BREAKFAST – Sable: Original Videogame Soundtrack CD (Masterworks)
MARS VOLTA – De-Loused in the Comatorium LP (Clouds Hill) color vinyl reissue very limited
MINUS THE BEAR – Farewell LP (Suicide Squeeze)
MONOLORD – Your Time to Shine LP (Relapse)
NIGHTMARES ON WAX – Shoutout! To Freedom LP (Warp)
PHISH – Joy LP (Jemp) color vinyl
PINK FLOYD – A Momentary Lapse of Reason: Remixed & Updated LP/CD/CD box set (Legacy)
R.E.M. – New Adventures in Hi-Fi: 25th Anniversary LP (Craft)
SKIP TRACER – Skip Tracer TAPE (Self Released)
THE THE – Comeback Special LP/CD (Ear Music)
WAR ON DRUGS – I Don't Live Here Anymore LP/CD/TAPE (Atlantic) limited color or black vinyl
WEYES BLOOD – Titanic Rising LP (Sub Pop) rainbow color vinyl