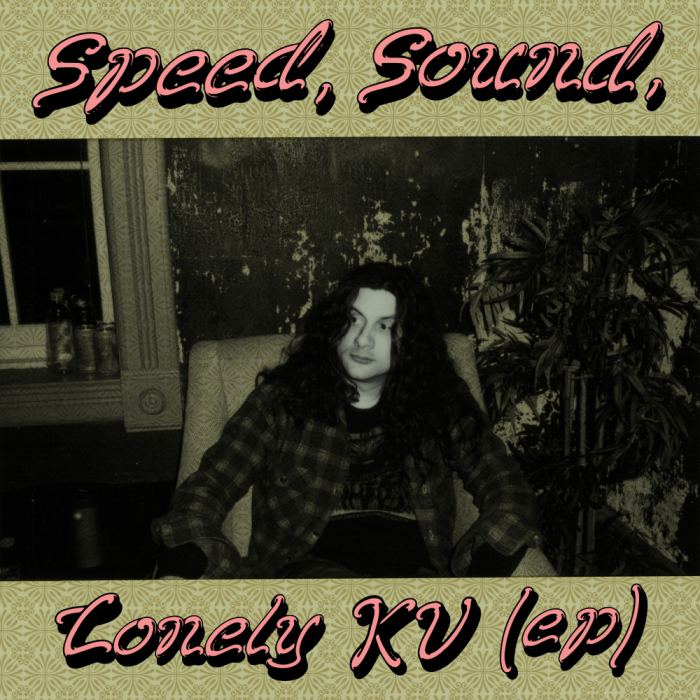 1/15/21 NEW RELEASES
BEACH BUNNY – Blame Game EP 12" (Mom + Pop) hot pink vinyl
These local dynamos follow up their excellent 2020 full length "Honeymoon" with this killer four track EP. Expect BEACH BUNNY's customary spark plug guitar hooks, bubblegum melodies and tight vocal harmonies. RECOMMENDED!
ENDLESS BOOGIE – The Gathered & Scattered Vol. I-IV 4LP box set (No Quarter)
Limited edition, one-time pressing of mostly improvised live jams from the legendary NYC group ENDLESS BOOGIE. 4 LPs of lo-fi grooves recorded at sweaty late-night jam sessions with some barely discernible stream of consciousness lyrics, plenty of lengthy solos & just enough wah-wah. The trio is joined by man-about-town Matt Sweeney & his brother & maybe even Andrew WK somewhere? RECOMMENDED
PALE SPRING – Cygnus LP (American Dreams)
PALE SPRING – Dusk LP (American Dreams)
PALE SPRING is the project of Emily Harper Scott, an LA based (via Baltimore) artist that makes wonderful, downtempo electronic music with soulful touches. Her music makes us think of 90s greats like PORTISHEAD, Chicago ex-pat FIELDED & the great Chicago duo DRAMA. Recommended.
RALPHI ROSARIO – This is Ralphi Rosario LP (Cha Cha Boom!) signed copies!
Maybe 2021 will be better! New LP from Chicago house legend RALPHI ROSARIO, his first physical full-length since 1999's "45 Miles of Nerves", and this one gives the goods, getting heavy with vocal garage house that draws from disco & soul. On ROSARIO's label Cha Cha Boom. SOULFUL, ESSENTIAL and RECOMMENDED!
EMMA RUTH RUNDLE & THOU – Helm of Sorrow LP (Sacred Bones) black or color vinyl
This EP was originally included with the diehard version of the collaboration album between Emma Ruth Rundle from Louisville & New Orleans doom rockers THOU. The EP opens with a fantastic cover of "Hollywood" by THE CRANBERRIES & the rest follows the post-grunge hard rock of the album. RECOMMENDED.
KURT VILE – Speed, Sound, Lonely KV EP (Matador)
Kurt Vile steps out a bit on this EP. Recorded at the legendary Butcher Shoppe over the course of a few years whenever he was in Nashville, this EP features a duet of John Prine & Kurt doing Prine's "How Lucky" & it's pretty darn special. There's also a cover of Prine's "Speed of the Sound of Loneliness" & two new great original Kurt tunes. RECOMMENDED.
OTHER IMPORTANT NEW RELEASES
A CERTAIN RATIO – Sextet LP (Mute) reissue white vinyl, limited
A CERTAIN RATIO – To Each… LP (Mute) reissue white vinyl, limited
A CERTAIN RATIO – I'd Like to See You Again LP (Mute) reissue white vinyl, limited
DOUG CARN, ALI SHAHEED MUHAMMAD & ADRIAN YOUNGE – Jazz Is Dead 5: Doug Carn 2LP/CD (Jazz Is Dead)
BILLIE JOE & NORAH – Foreverly LP (Reprise)
TYLER CHILDERS – Long Violent History LP (RCA)
THE FALL – Take it Down to the Wire at Clitheroe Castle, Live 1985 LP (Ozit Dandelion)
HALF JAPANESE – Crazy Hearts LP (Fire) limited turquoise vinyl
IRON MAIDEN – Night of the Dead Live in Mexico City 3LP (BMG)
GRAEME JEFFERIES – Messages for the Cakekitchen LP (Ally)
BUCK MEEK – Two Saviors LP/CD/TAPE (Keeled Scales)
J DILLA – Donuts LP (Stones Throw) back in stock!
KIKAGAKU MOYO – Live at Levitation LP (Reverb Appreciation Society) limited tangerine color vinyl
KINKS – Kinks LP (BMG) red vinyl
POP SMOKE – Shoot for the Stars Aim for the… LP (Republic) ltd color or black vinyl
STEPH RICHARDS – Supersense LP (Northern Spy) limited cloudy clear vinyl
WAYNE SHORTER – Speak No Evil LP (Blue Note) classic vinyl series
HORACE SILVER – Song for my Father LP (Blue Note) classic vinyl series
MATTHEW SWEET – Catspaw LP (Omnivore) limited orange vinyl
MARTY TIMONY – Mountains 2LP expanded edition (Matador)
JEFF TWEEDY – Love is King LP/CD (DPM) limited clear vinyl
FRANZ WAXMAN – The Bride of Frankenstein (soundtrack) LP (Waxwork)
FAYE WEBSTER – Faye Webster LP (Secretly Canadian)