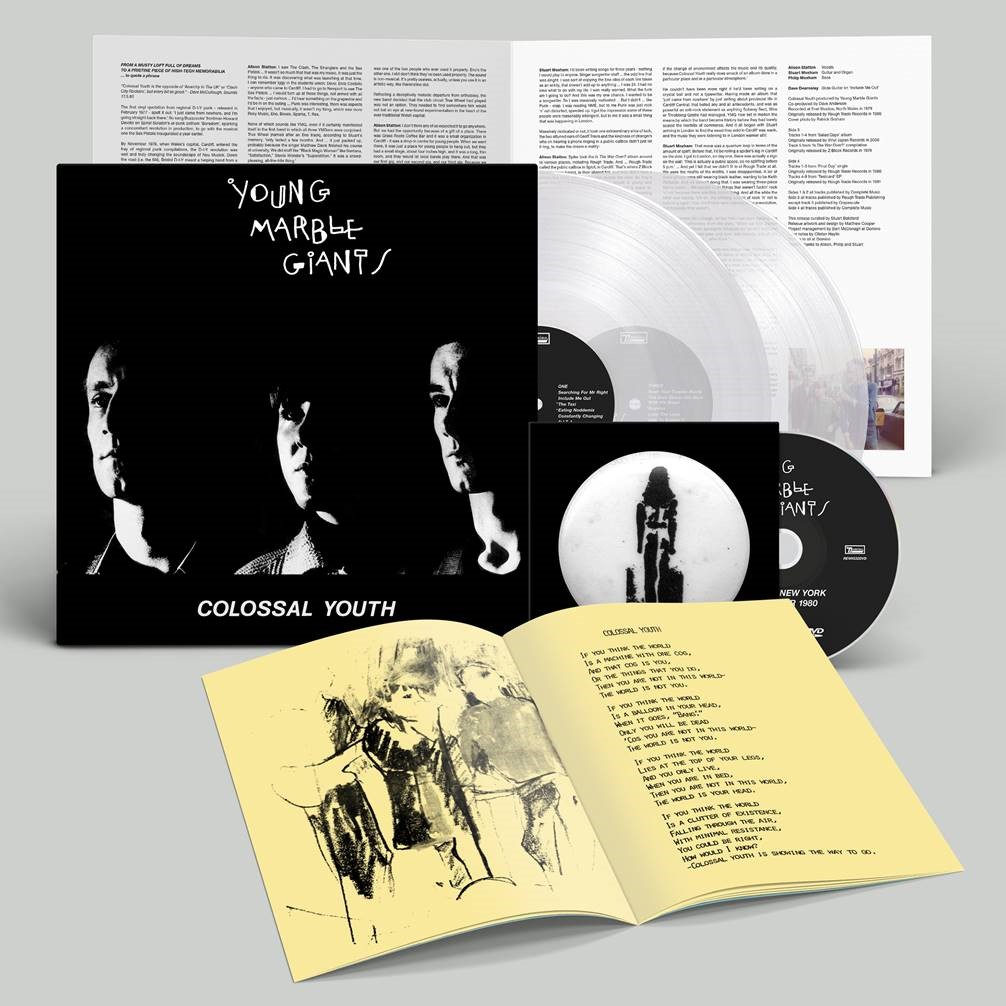 12/11/20 NEW RELEASES
BURIAL/FOUR TET/ THOM YORKE – Her Revolution/ His Rope 12" (XL)
*SORRY THESE ARE NOW SOLD OUT*
A nice little surprise to close out the shitty year that is/was 2020, the first collab by these three artists since the 2011 "Ego/Mirror" EP. "Her Revolution" is a beautiful slow tempo tune with what sounds like a repeating sitar sample, some warm synths & falsetto vox from Thom. "His Rope" sounds like a minimal techno song at half speed & would fit nicely on a Thom Yorke solo record. RECOMMENDED.
HERON – HERON LP (Trading Places)
HERON was a group of British hippies that signed a deal with Dawn Records (COMUS, TRADER HORNE etc…) in the late 60's & went into the studio to record a single. The group hated the session so they opted to record their album in nature's studio, a grassy field. Their debut might seem a little corny in concept but it's a beautiful album full of simple songs with incredible harmonies. Imagine SIMON & GARFUNKEL if they weren't so square (no diss on S&G we luv em!) or PENTANGLE if they were more into the flower power thing. This is an amazing collection that will appeal to any fan of 60's British folk or fans of Devendra Banhart, Vashti Bunyan, etc…AMAZING stuff.
YOUNG MARBLE GIANTS – Colossal Youth: 40th Anniversary Ed. 2LP + DVD (Domino)
40th anniversary of this essential piece of minimal pop music, whose stripped back, hook-laden structure would set the template for punk-funk groups like TUXEDOMOON, ESG, and later SNEAKS. This edition also includes cuts from "Salad Days", "Is The War Over", "The Final Day", the "Testcard" EP and a DVD of their final show in New York back in 1980. HIGHEST RECOMMENDATION.
Other important releases
AVALANCHES – We Will Always Love You LP/CD (Astralwerks) limited color or black vinyl
PHOEBE BRIDGERS – Punisher LP (Dead Oceans) finally back in stock!
BRUTUS – Live in Ghent 2LP (Sargent House)
CHUBBY & THE GANG – Speed Kills (Partisan) ltd. yellow vinyl
FIELDS OF NEPHILIM – Elizium LP (4AD) green vinyl reissue
FKJ – Ylang Ylang 12" (Mom+Pop)
HALLELUJAH CHICKEN RUN BAND – Take One LP (Analog Africa)
INTERPOL – Antics LP (Matador) white vinyl repress
INTERPOL – Our Love to Admire LP (Matador) blue vinyl repress
JULY – The Second of July LP (Trading Places)
KACY & CLAYTON w/ MARLON WILLIAMS – Plastic Bouquet (New West) ltd. color vinyl
KILLS – Little Bastards 2LP/CD (Domino) ltd. yellow vinyl
KING GIZZARD & THE LIZARD WIZARD – K.G. Explorations in Microtonal Tuning Vol. 2 LP (KGLW) with limited paper bag while supplies last
LITTLE BARRY & MALCOLM CATTO – Quatermass Seven LP (Madlib)
ALEX MAAS (of The Black Angels) – Luca (Innovative Liesure)
OCTO OCTA & ERIS DREW – fabric presents Octo Octa & Eris Drew 2LP (fabric)
JOHN PRINE – John Prine Live LP (Oh Boy) limited color vinyl
PETE ROCK & THE SOUL BROTHERS – Petestrumentals 3 LP/CD/TAPE (Tru Soul)
SHIT & SHINE – Malibu Liquor Store LP (Rocket Recordings)
SIR WOMAN – Bitch 12" (Nine Mile)
STURGILL SIMPSON – Cuttin' Grass LP/CD (High Top Mountain) indie vinyl is sold out but we should have black vinyl soon
ULTRAFUNK – Ultrafunk LP (Trading Places)
M WARD – Think of Spring LP/CD (Anti-)
KAMASI WASHINGTON – Becoming (soundtrack) LP Young Turks