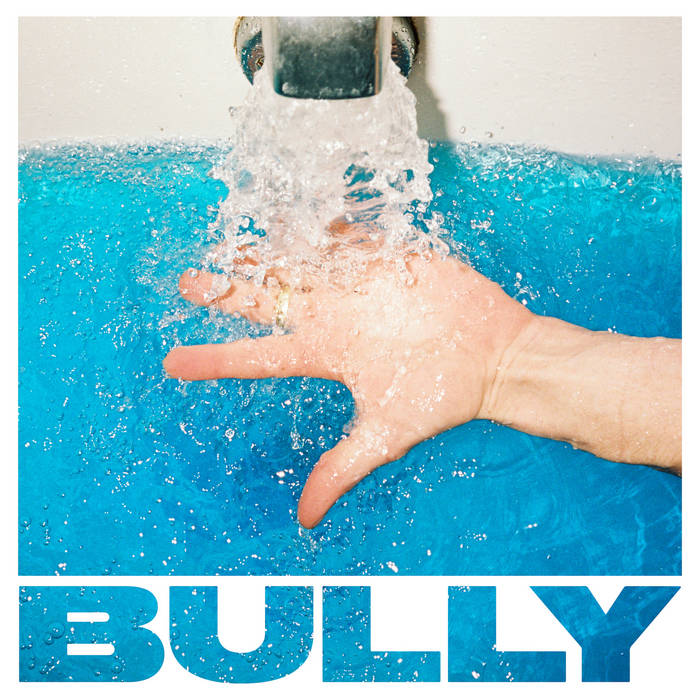 8/21/20 NEW RELEASES
AUSCULTATION – III LP (100% Silk)
Joel Shanahan is one of the hardest working musicians out there these days & though you might know him best as GOLDEN DONNA, his work as AUSCULTATION is just as engaging. Dreamy electronics with washes of shoegazy synths & lo-fi beats that owes as much to COCTEAU TWINS as it does that 100% Silk style. RECOMMENDED.
BULLY – Sugaregg LP/CD (Sub Pop) first press loser edition on color vinyl
Alicia Bognanno & BULLY return with this really strong 3rd album. Hooks galore & crunchy guitars with Bognanno's voice almost veering out of control. This isn't some grunge wannabe stuff, it sounds really fresh & hearing a band rock this hard right now feels really good. RECOMMENDED.
GUIDED BY VOICES – Mirrored Aztec LP/CD (GBV)
Supposedly "Mirrored Aztec" is album #107 in Bob Pollard's absolutely bonkers discography. This one is definitely on the rockin' side with tons of riffs & hooks & imaginative lyrics from Bob like always. Think "Under the Bushes…"era mixed with "Who's Next" bravado.
LESS BELLS – Mourning Jewelry LP/CD (Kranky)
The multi-instrumentalist Julie Carpenter returns with her LESS BELLS project for Kranky. This has a sort of "chamber music in the desert" vibe in our opinion, with dusty drones made of strings, arpeggiated synths, pianos & choral vocals that we think will appeal to fans of WINGED VICTORY FOR THE SULLEN, 80s TANGERINE DREAM, maestro Steve Reich etc…RECOMMENDED.
MATMOS – The Consuming Flame 3CD (Thrill Jockey)
Split across three movements (and three discs!), MATMOS brings to 2020 a high-concept project, where 99 artists were tasked to perform whatever they wished, so long as it was at a BPM of 99. These submissions were layered onto each other, creating an album less written and more imagined & curated by the Baltimore duo. Featuring the help of DANIEL LOPATIN (aka ONEOHTRIX POINT NEVER) MOTH COCK and MARISA ANDERSON – among many others – this project is hard to categorize because those who participate come from everywhere and with different levels of expertise. A thrilling and ambitious project that fits the COVID-stricken time it was made.
RED LIGHTS – Red Lights LP (In the Red)
Wow! Rare, pre-GUN CLUB material by a young Jeffrey Lee Pierce. The group only played a handful of shows & recorded one demo in 1978 which is featured here. Pierce was only 19 when he started the band but you can definitely hear glimmers of the genius that was to come. GUN CLUB fans will definitely want to check this out. INCREDIBLE!
SNEAKS – Happy Birthday LP/CD (Merge)
This fourth release for Eva Moolchan, aka SNEAKS, goes further in developing the interplay between punk, lo-fi electronica and spoken word. Moolchan still draws from the tight, minimalist punk beats of ESG, but there's a darker, colder atmosphere that reminds us of the sonic experiments of YVES TUMOR. Big time RECOMMENDATION.
X – Alphabetland LP (Fat Possum)
Living legends X return with their first new album with the original line-up in 35 years! Anyone that's been lucky enough to see these guys recently know that they still sound INCREDIBLE so new songs are much appreciated. The trademark dueling vocals of John Doe & Exene still sound fantastic & the energy is definitely there. Yes, there are good things happening in 2020 from time to time…
OTHER IMPORTANT NEW RELEASES
ANTHRAX – Persistence of Time 3LP (Metal Blade) 30th anniversary reissue
BASSNECTAR – Into the Sun LP (Amorphous)
JOHN BENCE – Kill 12" (Thrill Jockey)
BLOOD INCANTATION – Interdimensional Extinction LP (Dark Descent) back in print!
CHARLES BUKOWSKI – Reads His Poetry LP (Real Gone)
THE CRADLE – Laughing In My Sleep LP (NNA Tapes)
THEON CROSS / POKUS – Candace of Meroe / Pokus One 12" (Soul Jazz)
CUT COPY – Freeze, Melt LP (Cut Copy) indie color vinyl should be here next week
BRIAN ENO & JOHN CALE – Wrong Way Up LP/CD (All Saints) 30th anniversary!
BRIAN ENO & JAH WOBBLE – Spinner LP/CD (All Saints) 25th anniversary!
ERASURE – NEON LP (Mute) limited orange vinyl
FANTASTIC NEGRITO – Have You Lost Your Mind Yet? LP (Cooking Vinyl)
GRATEFUL DEAD – Workingman's Dead LP (Warner) 50th anniversary edition
GUIDED BY VOICES – Vampire on Titus TAPE (Scat)
GUIDED BY VOICES – Alien Lanes LP (Matador) 25th anniversary multi-color vinyl
INCANTATION – Sect of Vile Divinities LP (Relapse) green splatter limited to 300
DAMIEN JURADO – What's New Tomboy? LP (Mama Bird) indie only color or black vinyl
LEMON TWIGS – Songs for the General Public LP/CD (4AD)
H.C. McENTIRE – Eno Axis LP (Merge)
NIGEL – Tantrum LP (Fake Four)
OLD 97'S – Twelfth LP (ATO) silver vinyl
OM – Conference of the Birds LP (Holy Mountain) gold vinyl pressing
PAVEMENT – Sensitive Euro Man 7" (Matador) over-sized picture disc
JEFF ROSENSTOCK – No Dream LP (Polyvinyl)
VEX RUFFIN – LiteAce Frequency LP (Stones Throw)
SONIC YOUTH – Daydream Nation LP (Goofin') back in print!
THE STOOGES – Live at Goose Lake: August 8, 1970 LP (Third Man) back in stock!
STRFKR – Future Past Life LP (Polyvinyl)
SWARVY – Sunny Days Blue LP (Black Focus)
THAT DOG – Totally Crushed Out LP (Third Man) back in stock!
THAT DOG – Retreat From the Sun LP (Third Man) back in stock!
VOZ DI SANICOLAU – Fundo De Maré Palinha 10" (Analog Africa)