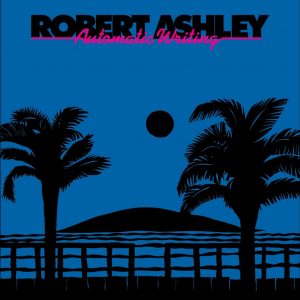 ROBERT ASHLEY – Automatic Writing LP (Lovely Music)
Lovely Music presents a reissue of ROBERT ASHLEY's 'Automatic Writing', originally released as an LP by Lovely Music in 1979. With Automatic Writing, Ashley examines language at a very 'primitive level'–the human impulse to make sounds to express his inner state. Includes an insert with a transcription of the words. A timeless classic.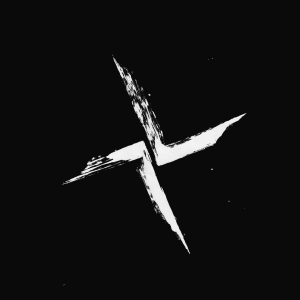 BURIAL – Tunes 2011-2019 2CD (Hyperdub)
Will Bevan hasn't released a full-length record under the BURIAL moniker since 2008's Untrue, but he has been busy nonetheless. Tunes gathers his post-album tracks taken off of various singles & EPs. A fantastic collection of a producer still at the top of his game!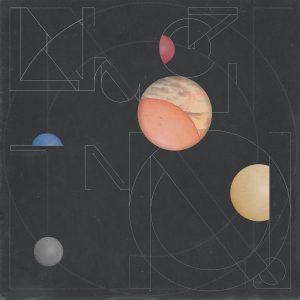 STEVE HAUSCHILDT – Nonlin LP (Ghostly International) now on color or black vinyl!
STEVE HAUSCHILDT has been a quiet force to be reckoned with for some time, beginning with EMERALDS in the early 2000s, through his ambient and techno solo sounds, to his current zone integrating modular and granular synthesis into the mix. 'Nonlin' is an absolutely beautiful, captivating album that constantly surprises and engages. VERY HIGHLY RECOMMENDED!
INCAPACITANTS – Stupid Is Stupid 4LP (Hospital)
Hospital Productions present a reissue of INCAPACITANTS' Stupid is Stupid, originally released on cassette in 1993. The seminal document captured T. MIKAWA and F. KOSOKAI's unrelenting noise, already going 10 years strong at the time. INCAPACITANTS are underrated noise force from the early '90s and this document deserves all the love you give it. Pure chaos and VERY HIGHLY RECOMMENDED.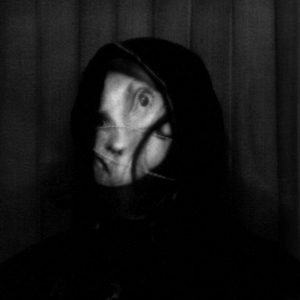 MATT JENCIK – Dream Character LP (Hands in the Dark)
MATT JENCIK has been a secret weapon in many bands such as DON CABALLERO, HURL and his own IMPLODES of which his solo work feels like an outgrowth of. This lucid dream-fueled album nestles beautifully in the hazy DMZ zone between minimalism, dream pop, shoegaze and drone. Guitars blur with synthesizer, piano and other gauze-like sounds, creating a nice warm refuge. VERY HIGHLY RECOMMENDED!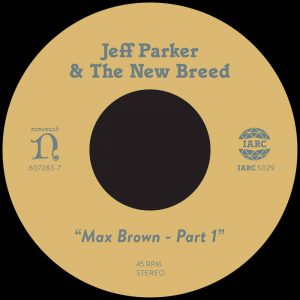 JEFF PARKER & THE NEW BREED – Max Brown Part 1 & 2 7" (International Anthem)
Chicago ex-pat & TORTOISE guitarist Jeff Parker is back with some new solo jams. This limited 7″ features this mellow track (split into parts here) with a wonderful blend of 70s jazz & funk that ends on a fantastic synth bass groove. We can't wait to hear this whole album in early 2020. RECOMMENDED, OF COURSE.
SQUAREPUSHER – Vortrack 12" (Warp)
SQUAREPUSHER is back after a five-year hiatus, giving us a taste of his upcoming full-length with the cut Vortrack. This frenetic slice of braindance also features a breakbeat-laden "Fracture" remix. Another excellent track from the Warp veteran, making us here pretty excited for the album proper. RECOMMENDED!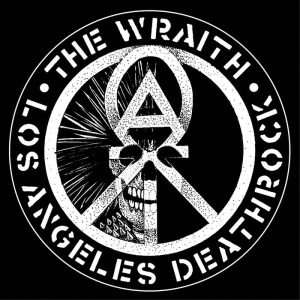 WRAITH – Gloom Ballet LP (Southern Lord)
Attention death rock fans! The L.A. band THE WRAITH are the latest non-metal band to sign to Southern Lord. Great songs & musicianship that recalls some of our favorite bands like KILLING JOKE, THE CHAMELEONS, TSOL, etc…Fans of 80s goth & death rock, the excellent "Killed by Deathrock" comps on Sacred Bones etc…will love this. RECOMMENDED.
Other important releases:
EL WALI – Tiris LP (Sahel Sounds)
IDLE RACE – Schizophrenic Psychedelia LP (Run Out Groove)
JOHANN JOHANNSSON – Fordlandia 2LP (4AD) reissue
MARK KOZELEK & PETRA HADEN – Joey Always Smiled 2LP (Caldo Verde)
GARY MALKIN – Unsolved Mysteries: Bizarre Murders/UFOs/The Unknown TV soundtrack
   LP (Terror Vision)
THE RAINCOATS – The Raincoats LP (Kill Rock Stars) 40th anniv. Edition
SUFJAN STEVEN & TIMO ANDRES – Decalogue LP/CD (Ashtmatic Kitty)
CARL STONE – Baroo LP/CD (Unseen Worlds)
V/A – Space Funk: Afro-Futurist Electro Funk in Space 1976-1984 2LP/CD (Soul Jazz)